Vacations should be fun, but getting to your destination, and traveling back home, are usually the hardest parts. Many travelers experience varieties of stress-induced anxiety from dealing with check-in nightmares, body aches from all the sitting and waiting, and jet lag from changing time zones, even those who travel frequently. Enter Earlybird CBD, your secret weapon for a stress-free travel experience.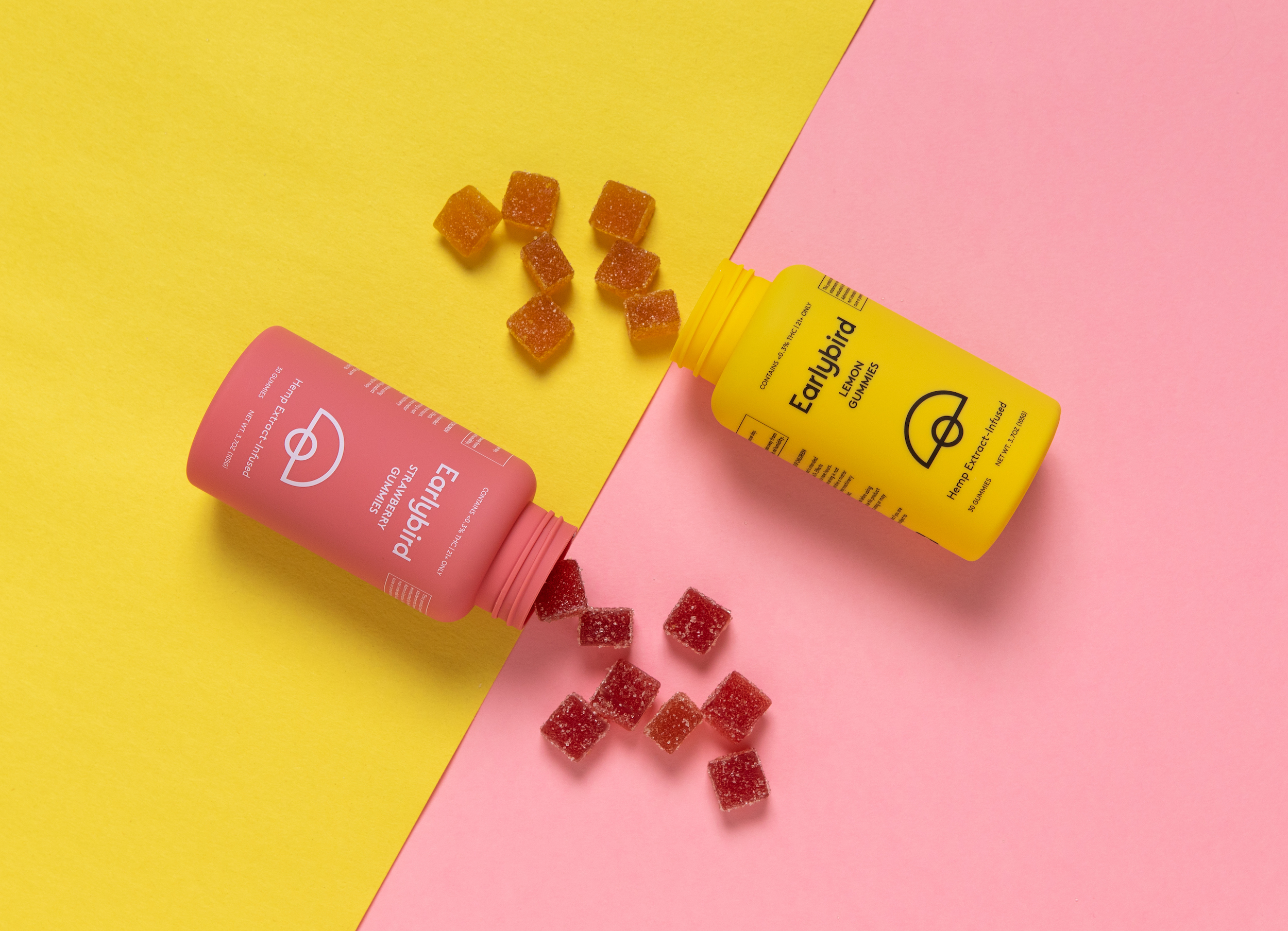 Austin-based Earlybird CBD started in 2018 as a premium hemp marketplace. Since then, it has expanded into developing high-quality full-spectrum CBD hemp products. Founded by Mark Hulings and Justin Adair, Earlybird CBD products were created to give you the perfect natural microdose buzz thanks to the legal amount of THC from hemp in the formulas (~2.5mg of THC per serving and <0.3% THC by weight). Earlybird products are available all over the Austin, TX area as well as online at EarlybirdCBD.com. Now you can find them at these three Austin hotels too!
Traveling is tough, but a few Austin hotels have stepped up to the challenge and elevated their guest experience by including Earlybird CBD elements in their guest experience. Are you ready to fall in love with turndown service all over again? In place of chocolate mints on your pillow, The Thompson Hotel and South Congress Hotel now offer Earlybird CBD gummies. Guests have the opportunity to experience something new and relaxing during their stay. Earlybird CBD gummies are available for purchase at each hotel's minibar, gift shop, and during their hosted "CBD Breaks". Didn't get to enjoy all your CBD gummies during your stay? Bring them home! Yes, Earlybird CBD is legal in all 50 states so you can travel back home with them and bring the calm vibes home with you. You can also find Earlybird CBD in the gift shop at the Carpenter Hotel in Austin.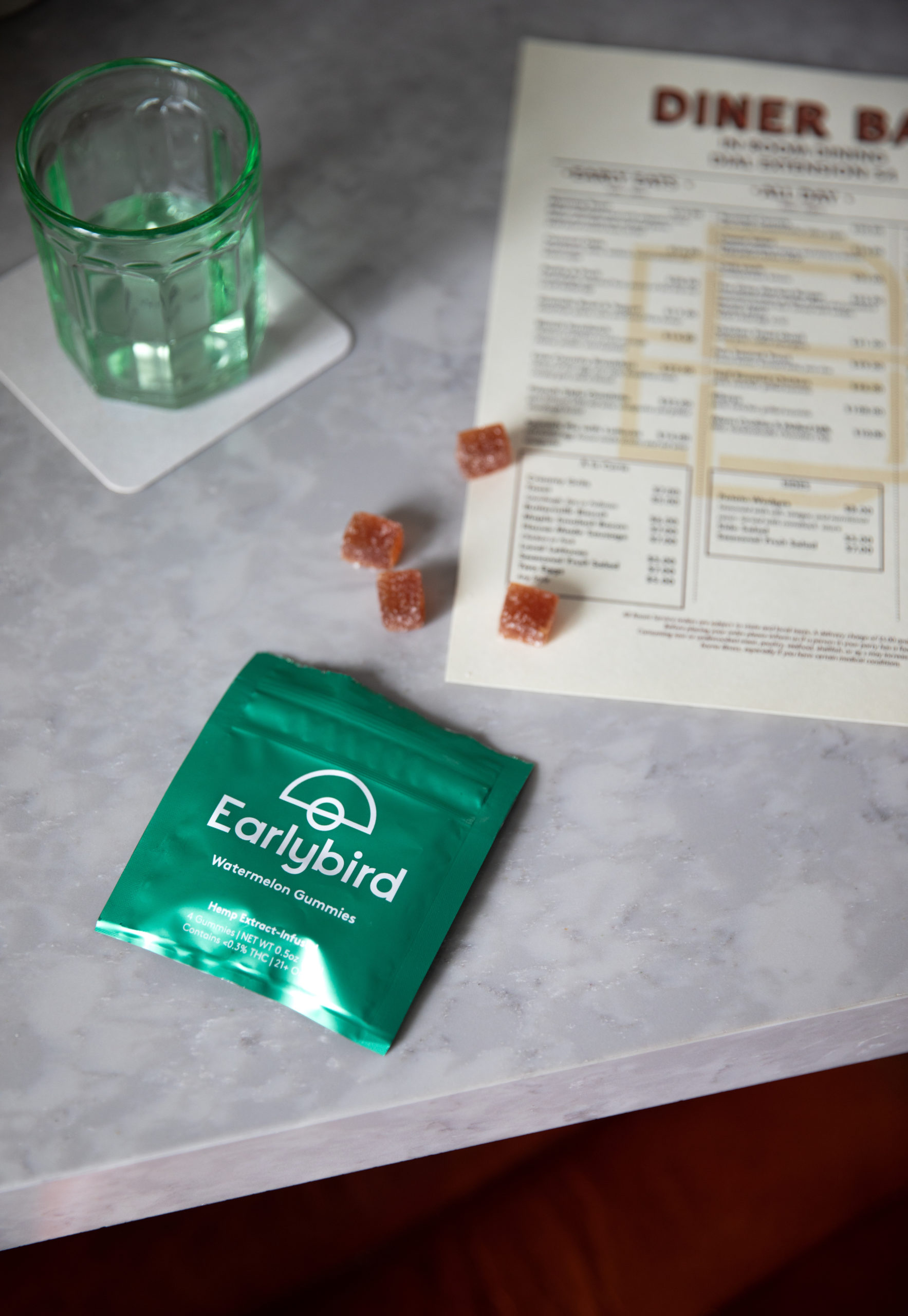 On August 8th only, Earlybirdcbd.com is offering site-wide discounts with up to 25% off of select products in celebration of National CBD Day by using the code: CBDDAY
Looking to extend your ultimate dreamy chill beyond vacation? Try one of our favorite Earlybird Mocktails:
Your travel essentials:
Earlybird Full Spectrum CBD Gummies (4-pack) – $29.99
Taking CBD Gummies on the go has never been easier with Earlybird's travel-friendly 4-packs. They're formulated with full-spectrum hemp oil, boasting a 5:1 CBD to THC ratio (or 2.5mg of THC and 12.5mg of CBD in each gummy), giving you that small buzz that you can feel. You can get these in Lemon, Strawberry, or Watermelon flavors.
Full Spectrum CBD Tincture (750mg – 25mg/ml) – $59.99
Tinctures are great because they are fast-acting thanks to their high bioavailability and offer users more control over their dosage. This tincture was formulated with a 10:1 CBD to THC ratio (or 2.5mg of THC and 25mg of CBD) with 30 servings per bottle.