Here in the U.S., we are fortunate to have California for so many reasons, one being the wine, food and landscapes of Napa Valley.  With its own distinct farm-to-table culture, Napa pays homage to food that is grown, picked and shortly after presented quite beautifully on your plate. People here have great respect for the land and the food that thrives on it. That's why you'll more often than not see locally-grown organic ingredients on a menu. In many ways, eating in the Valley is a privilege. There is not only a distinct beauty in the presentation of most meals, but your body feels (and is) nourished by the "aliveness" of the ingredients. In this farm-to-table food guide to Napa, brought to you by Expedia.com, we've included some of our favorite dining picks in the area.
Located in St. Helena, Farmstead at Long Meadow Ranch is one of Napa's best-known farm-to-table spots. Housed in a former nursery barn, the rustic setting with a modern twist lends itself to family-style dishes with Southern flair and homegrown wine. The restaurant is owned by the Hall family who use their multiple estates for cattle ranching, bee-keeping, wine and olive oil production and for growing fruits and vegetables. Everything is grown and produced organically and you can indulge in all of it at the restaurant.
Live music happens Monday-Wednesday in the evening, and for those who never miss Sunday brunch, they've got you covered.
This is the kind of pizza most of us dream about. Scorched perfectly in a wood-burning oven, made with seasonal ingredients from the family farm, offering a variety of wildly good toppings to choose from. Contrary to what some may tell you, pizza isn't the only thing worth eating here. In fact, there are quite a few Italian comfort dishes done up Napa style to accompany your pie. Oh, and there's wine, good wine from select estates (some only made available to Ciccio) to wash down your pizza.
Photo via The Market
Many of the ingredients used at this rustically elegant restaurant are pulled from executive chef and owner Ernesto Martinez's organic garden. Martinez uses his garden as inspiration for his dishes, which incorporate seasonal offerings with a Latin twist. Most dishes have an element of comfort to them unless you go for the Farmer's Market items, which offer fresh, crisp flavors in a variety of healthful options.
Bottega is the restaurant of celebrity chef Michael Chiarello. Located on the historic Vintage Estates in Yountville, Bottega serves Italian fare with a refined twist. The name of the game here is local and artisanal and it's apparent in every bite. Many of the cheeses and meats are prepared in-house and the wines are some of the best in the Valley. Comforting inventive dishes such as the Fettuccine Primavera – barley wilted spinach, chanterelle mushrooms, oil cured olives and lemon braised artichokes in their jus – will you have you slouching in your seat afterward, wine glass in hand, satiated in delight.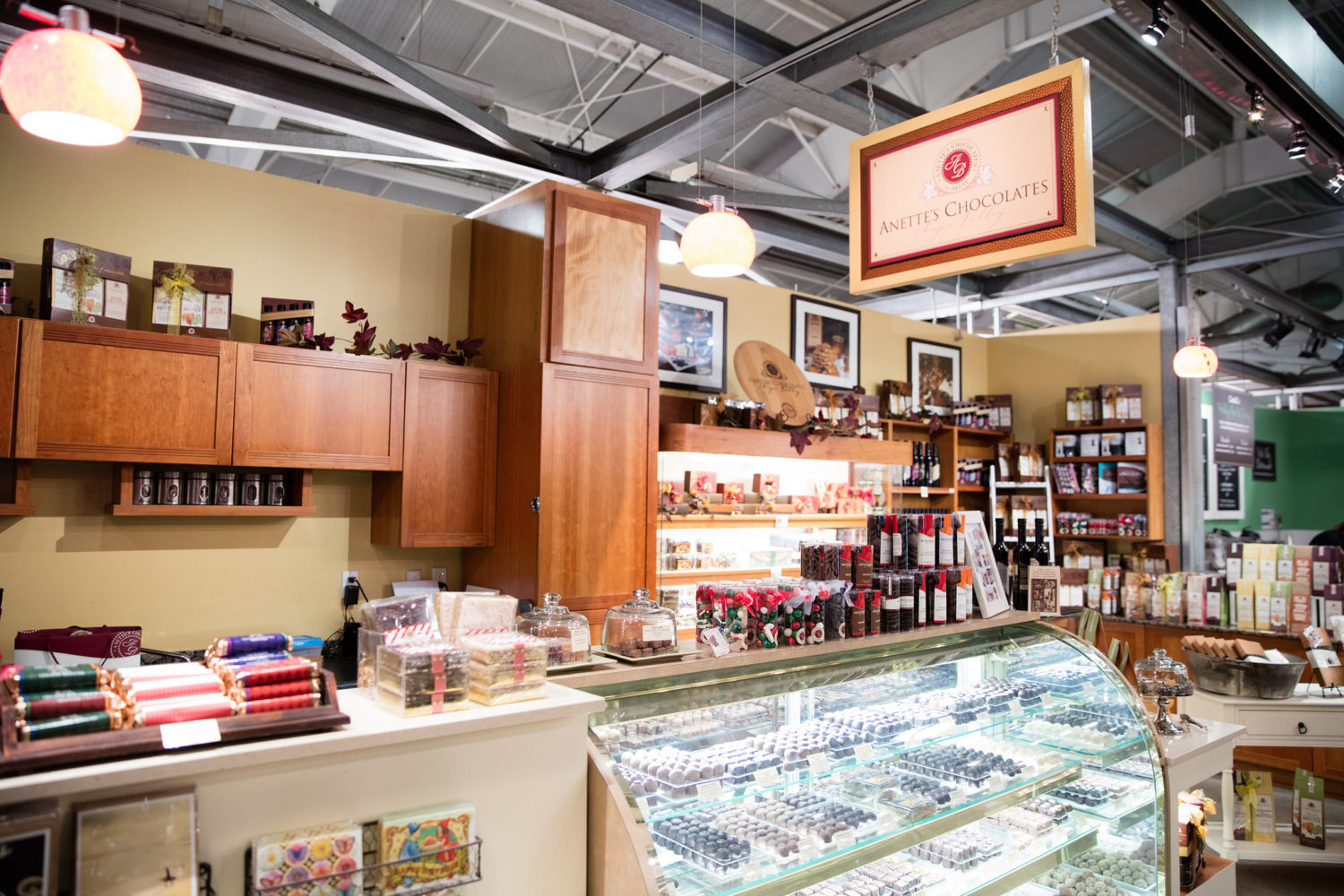 Oxbow's 40,000 square foot indoor market brims with gorgeous local organic/sustainably grown produce that's all there for the taking. Patrons are often found enjoying a meal from one of the many artisan cafes on the outdoor deck or along the Napa River. From coffee to cupcakes to wine and tacos, you're guaranteed to find your vice. The market welcomes vendors from all corners of the Valley, so there is quite a diverse range of wines, produce and meats. The food scene here is always changing since offerings are generally seasonal, so the presentation never gets dull.
About the Author:
Maria Russo is a photographer, writer and editor whose work has been featured by Architectural Digest, People Magazine, Forbes, National Geographic, BBC America, The Huffington Post, Business Insider, AFAR, LensCulture, Sony Alpha, and VII Photo Agency among others. She has traveled to over 35 countries exploring vibrant cultures, chaotic streets, castaway islands, remote jungles and bushveld, and our human impact on the environment. In 2014, Russo began documenting the lives of women farmers in Rwanda. Her photography examined how poverty and food insecurity are deeply tied to the climate and health crises. Russo spent the next seven years exploring women-led tree-based agriculture and permagardening climate resilience projects. She works in Consultative Status with the United Nations through her organization Humanity Unified Int'l. Russo continues to focus on these issues and why women are more vulnerable than men to the impacts of climate change. She is currently a Nat Geo Your Shot contributor.