By: Varsha Patel
When you think of France, your mind probably immediately goes to the classics: Paris, Nice, Lyon. In fact, when it comes to city breaks generally, people are probably using SkyScanner to scope out prices for Split, or maybe Budapest…but what about Toulouse? While it's known for the wine and rugby, it's not really at the top of anybody's list when it comes to planning city breaks. Here's why that should change.
Firstly, it's a slow city, and that's meant in the best way possible. It's true that the French have a reputation for taking life leisurely, but when you're in Paris as a tourist, you constantly have that timer in your head telling you that you have five things to tick off your itinerary for that day, which means several hours of queuing. As a result, your coffee and pain au chocolat rest break only lasts for about 25 minutes before you're out and about again. But in Toulouse you can take your time and soak up the sights while enjoying your espresso.
Place du Capitole
Take for example, the Place du Capitole, Toulouse's city hall. In the Capitole's square there are restaurants surrounding the grand building with seats facing it meaning you can people-watch, admire the architecture of the building from afar, whilst also sipping on your coffees and debating when to enjoy the interior, which is absolutely worth it.
When you think of a regular town's city hall, with its stereotypical plain walls and beige seats, you rarely imagine it being opened to the public for visiting purposes, let alone becoming a famous tourist spot. However, the Place du Capitole is superb both inside and out. All the blogs out there will tell you to visit this place, and it's true, you must!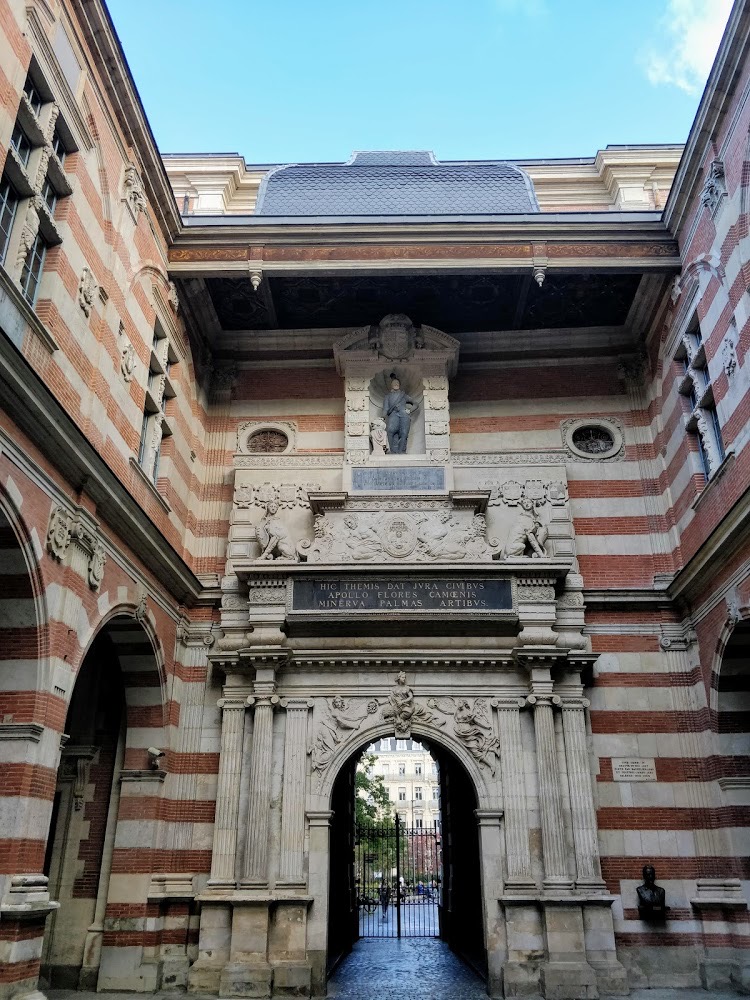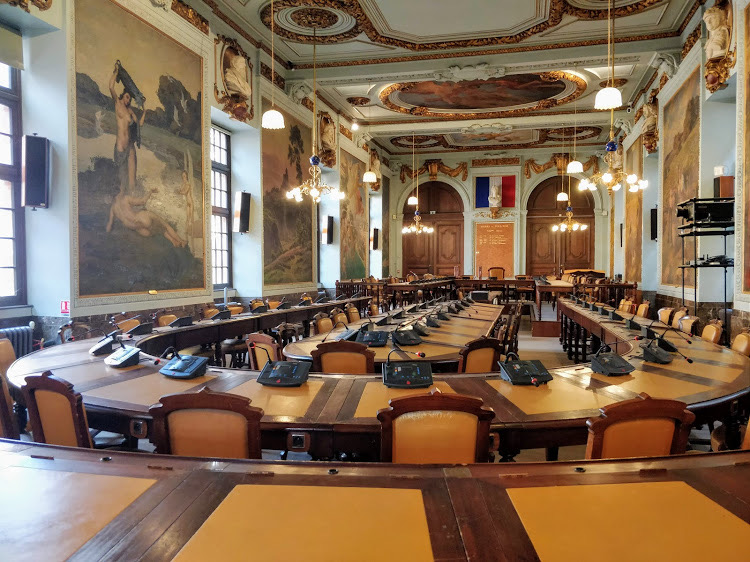 Although open to the public with a touristic offering, the Place du Capitole also hosts the national orchestra of Toulouse throughout the year. The exterior of the building boasts a courtyard and other gems, whilst the inside includes the municipal council room, the gorgeous salle des illustres and the Gervais room.
Top tip: Be sure to pass the square at night when the Place du Capitole is lit up and even more gorgeous.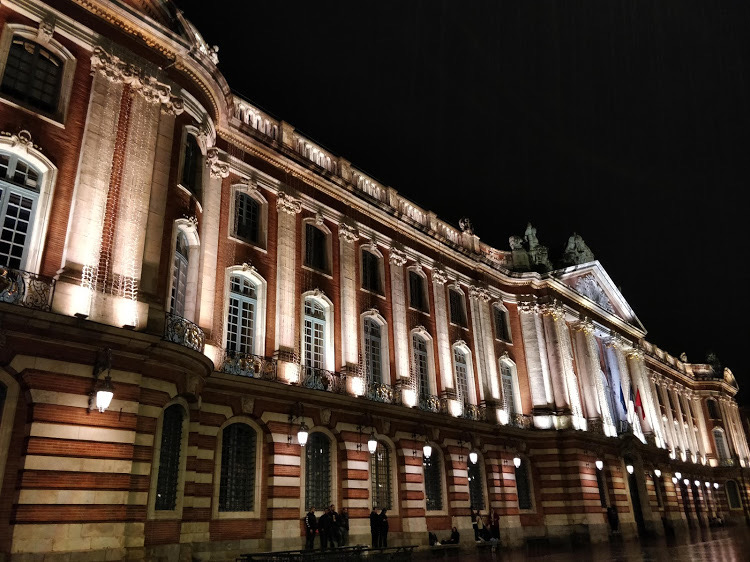 Rooftop views
When you hear the term "Galeries Lafayette," do you think of Toulouse? The phrase resonates as a grand shopping centre in Paris hosting household designer names that ensure window shopping becomes a new talent. However, it's spectacular for two reasons: one, because it's just stunning (especially at Christmas) and two, because of the view from the rooftop.
So when you see the Galeries Lafayette also exists in Toulouse, you must walk in as it also has a pretty top-notch rooftop view.
La ville rose… c'est partout!
The rose tones and architecture are everywhere you go in Toulouse. Almost every street has an aspect of this, making it an incredible walking city.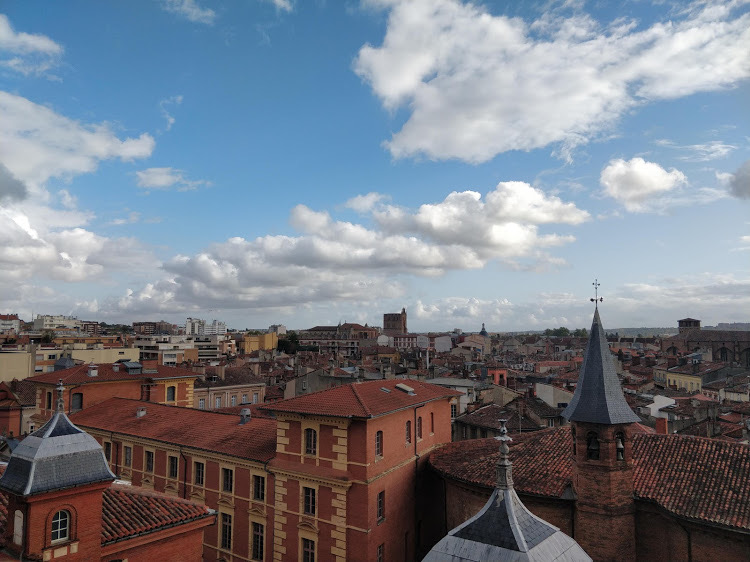 Additionally, it's a student town, which makes you appreciate it a little bit more. It almost makes it a bit more homey and residential, so it doesn't completely feel like you're too far from home. The rose colors definitely give the city a welcoming ambience.
Couvent des Jacobins
However, the most unmissable place is the Couvent des Jacobins. If you're a sucker for stained glass windows you'll fall in love here. Equally as stunning are the cloisters and beautiful greenery there. There was a small fee to see the cloisters, but it was worth it – don't be put off by what looks like a tiny and forgettable entrance!
Additionally, you may see an interesting interpretative dance session going on…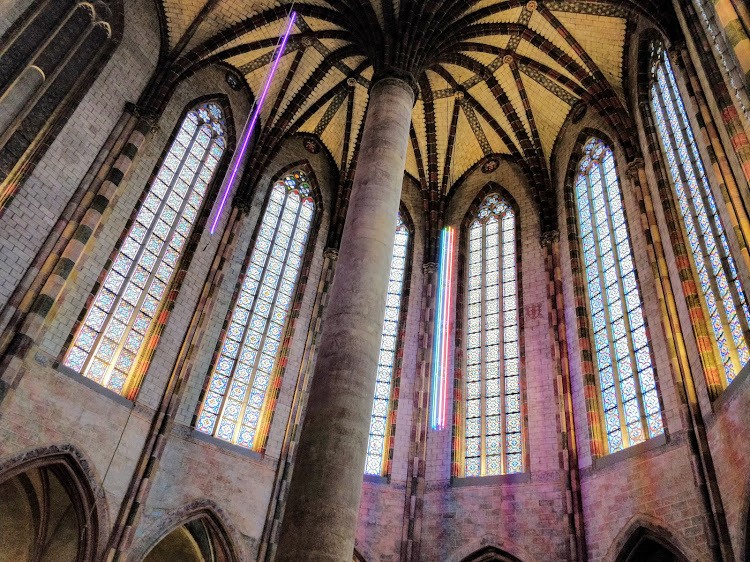 So, there you have it…
Sometimes the least obvious travel destinations make for the best trips! Why not explore the more unknown aspects of Toulouse the next time you're booking a city break?
Varsha Patel is a London-based journalist and currently is a reporter for Legal Week. Varsha tweets at @varshapatel_.