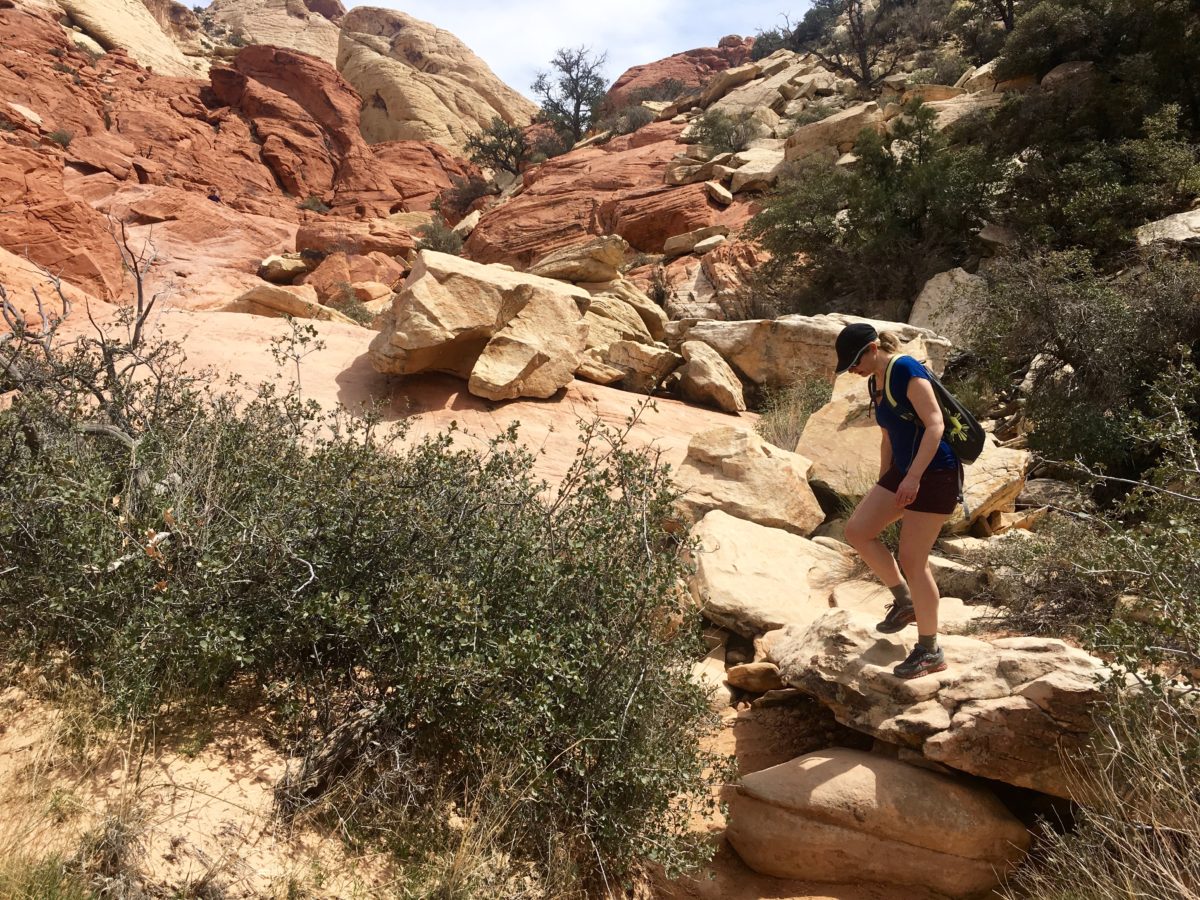 By : Angela Noel Lawson
Vegas reminds me of a little black dress I once owned. The dress served its purpose. Coupled with a pair of very swanky heels, it attracted the attention I craved. Wearing it felt like I'd stepped into a different world, one I wouldn't inhabit nine-to-five.
But one day, when I put it on I no longer felt a thrill. The shoes hurt my feet and my back. The eyeballs that tracked my every move weren't nice eyeballs. The dress had lost its magic. Or maybe, I'd lost interest in the kind of magic it was capable of offering.
Vegas and Me: A History
Like my dress, Vegas was a favorite of mine for many years. When I was little, my parents would pack us up for the five-hour drive on I-15 from our Southern California home to Circus Circus on the Strip. We went to waterparks and trekked out to the Hoover Dam for a tour no claustrophobic should undertake without medication.
As a college student, my friend and I went out to Vegas to try out our fake IDs and wound up sitting next to a masturbating man in a McDonald's.
Later, my first husband and I visited several times. We stayed at the famously cheap Imperial Palace, or the motels along the Strip's periphery. But, my ex is my ex because of things. Vegas didn't help those things.
But the final straw for me and Vegas came after my second husband and I visited the day after we were married. We stayed at the beautiful Bellagio. We planned to see a show, try our luck at the casino, have some good meals, and a few free drinks. This was Paul and my second trip to Vegas together. The first time he'd been sick with the flu and I'd made fast friends with Bud Light while he slept in the hotel. We were determined that this second trip would be better.
But it wasn't. Though I left Bud Light alone, I got a cold. We did enjoy the show, Michael Jackson ONE by Cirque du Soleil. But riding up the Bellagio elevator with a prostitute and her John on two separate occasions made me feel icky. We literally left a lobby filled with families and children from all over the world and stepped into the uncomfortable small talk between a man and the woman he'd hired for sex.
We tried to make the best of it. For example, we spent a few hours working out in the very nice gym. We also ate an absolutely amazing meal at the rotating restaurant at the Stratosphere. But in the end, I left Las Vegas hoping never to return.
And yet, I just came home from Nevada, having enjoyed four days and three nights of near-perfection. So what changed?
My Own Private Nevada
First, everything in the desert from the plants, to the weather, to the animals, all want to kill me. But that issue aside, it's amazing. In my years of visiting Vegas I'd rarely left the Strip. Drawn like a moth to the flame, I thought the Strip was where the action was. I was clearly an idiot.
The trip started with a desire to hike in the desert. Paul and I looked at numerous options for a getaway weekend. California? Arizona? Both looked great but prices were high. I rejected Nevada the same way I'd have rejected a drink sent by one of the owners of the unwelcome eyeballs in my black dress days. Accepting Nevada as a destination felt like going backwards to a place that left me cold.
But then Paul found a fantastic resort-style hotel with a canyon view called, appropriately, Red Rock, twenty minutes drive from the Strip. Next, we planned a hiking trip to Red Rock Canyon. And then we booked an all-day kayaking trip starting at the Hoover Dam and working our way eleven miles down the Colorado River. This was a trip to Nevada that had nothing to do with the thin veneer of pretty overtop a sweltering mass of cigarette smoke and primal urges run amok.
As a result, we spent two exhausting but wonderful days exploring. I managed a strenuous scramble over five miles of trail at Red Rock Canyon. We looked out over vistas and pointed out climbers snaking their way up sheer rock faces. I wouldn't have thought I could do that hike until I was on it, delighting in each step despite the fact that under other circumstances such technical climbing freaked me out.
The next day, as we paddled down the river, we ported at spots where we could feel the hot water splashing from cliff walls into pools below. Four hundred years ago that very same water had come into contact with magma below the earth's crust and it took those hundreds of years to rise back to the surface and fall like hot rain in the desert. We also saw young bighorn sheep taking a drink in the cold river.
Winning and Losing
Looking back on my years of trips to Vegas, I've won and lost (mostly lost) at gambling. I've seen almost all of the Cirque de Soleil shows (all very good). I've eaten at posh places and had the occasional $8.99 prime rib. Free drinks have been drunk. Sights have been seen. But in the end, the best of what Nevada has to offer has nothing to do with the Strip and everything to do with what had been there far before the first casino opened on Las Vegas Boulevard.
What we get from our experiences has much to do with what we're looking for. When I wore my little black dress, or traveled to Vegas in my adult years, I yearned to get outside of myself, to be what and who I was not. But now, I yearn for the types of experiences that help me understand more of who I am, what I'm capable of, and where I have the privilege to be.
Today, if I pull on a little black dress it's because it feels good and comfortable. I won't wear the heels. I'll probably bring a sweater. I'll also buy my own drink or let my husband pick up the tab. When I return to Nevada, my new hiking boots in tow, I'll wander the rocks and valleys, but I won't be lost.
Not anymore.
About the author: On a quest to become a better human, Angela Noel Lawson writes about parenting, leadership, and personal development. She tells her stories so you can find your own. Angela lives in Minneapolis with her young son, second husband, and elderly golden retriever, Ace. Follow her on Twitter @angiewrite.
This piece originally appeared on Angela's blog, Your Are Awesome.