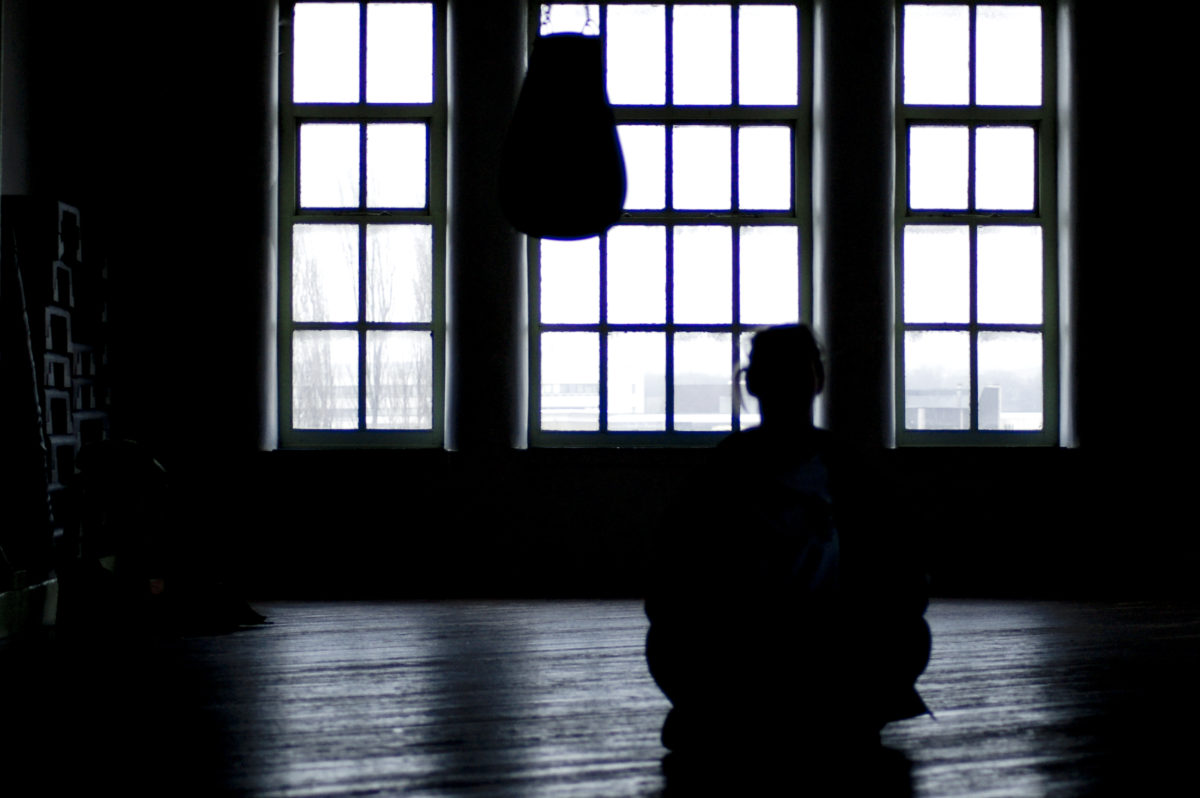 photo via flickr
By: Nico Picciuto
Thailand has long been a haven for spiritual pilgrims looking to remove themselves—even for a a short period of time—from the life they've become accustomed to at home. Think about it: hours and hours of guided meditation, no distractions, tasty Thai food, and a peaceful jungle environment to quietly reflect about life.
Theravada Buddhism is notably widespread and thriving in Thailand, and multiple organizations offer retreats to help spiritual seekers learn more about the method of Vipassana, which they believe offers insight into the true nature of reality. No meditation experience is required, and while the concepts and techniques are Buddhist in practice, these retreats are typically secular, meaning any adherent of any faith or religious practice can attend and receive benefit. With Theravada traditions that date back to the 13th century and even before, Thailand offers tourists and visionary wanderers a new kind of experience that has largely been missing throughout the Western world.
The best part of experiencing meditation retreats in Thailand? Many of them are completely free, though donations are greatly appreciated and, to some extent, necessary to keep the lights on. Here are two of the best silent meditation retreats in Thailand to consider.
As a retreat center, it's difficult to beat the location of Dipabhavan, right up the road from the beaches and lagoons of Lamai and just south of Samui's most famous beach, Chaweng. Here Samui's massive central mountain comes closest to the ocean, leaving only a small portion of flatland for Lamai, and coconut groves border the beaches and comb the mountainsides, where the retreat center resides. Dipabhavan welcomes you like family and provides everything necessary to assist rigorous meditation training, such as a secluded jungle environment, two nutritious meals per day (both vegan), and an experienced and friendly staff. It was established in 2005 for both foreigners and Thai people, and since then many seekers have been exposed to a profound and entirely different way of measuring their existence. Be advised, however, that Dipabhavan only provides the most basic of living standards. When you arrive, you will be asked to relinquish your phone, laptop, books, writing devices, and notebooks, and will be given a numerical identity, blanket, mosquito net, straw mat, and wooden pillow to be used for the duration of seven days. The retreat is available by preregistration only, so be sure to sign up in advance if you hope to attend one of their monthly offerings.
Like Dipabhavan Meditation Center, the retreat at Suan Mokkh was established by the International Dharma Hermitage founded by Ajahn Buddhadasa in 1989. Since then, roughly 25,000 people from all over the world have participated in their monthly meditation retreats, which begin on the first day of every month and don't require preregistration (they ask, however, that you arrive one day prior to the first day of the month to secure a spot). The retreat center is nestled among coconut groves in the Surat Thani region of Thailand, and while it is perhaps less aesthetically pleasing than the lush jungle environment of Dipabhavan, the retreat offers private rooms in addition to the typical wooden pillow and straw mat, and it is easier to access than the island of Samui. Nevertheless, Suan Mokkh provides basically the same curriculum as Dipabhavan Meditation Center, introducing participants to the Buddha's central teachings, including the Four Noble Truths and Noble Eightfold Path. The staff at Suan Mokkh asks that you bring along personal toiletries and mosquito repellent, as well as a towel, umbrella, flashlight, and loose, knee-covering clothing to be worn in the meditation hall.
Now that you know the two best silent meditation retreats in Thailand, consider making one of them part of your next trip. And remember the core belief of Vippassana meditation: insight into the true nature of reality. That is what is on offer at Dipabhavan Meditation Center and Wat Suan Mokkh, but it is not for the faint of heart.
About the author: Nico is a travel writer based in California. His interests run the gamut from global politics to ice hockey to philosophy to scotch. He holds a degree in English and Political Science from UC Berkeley.