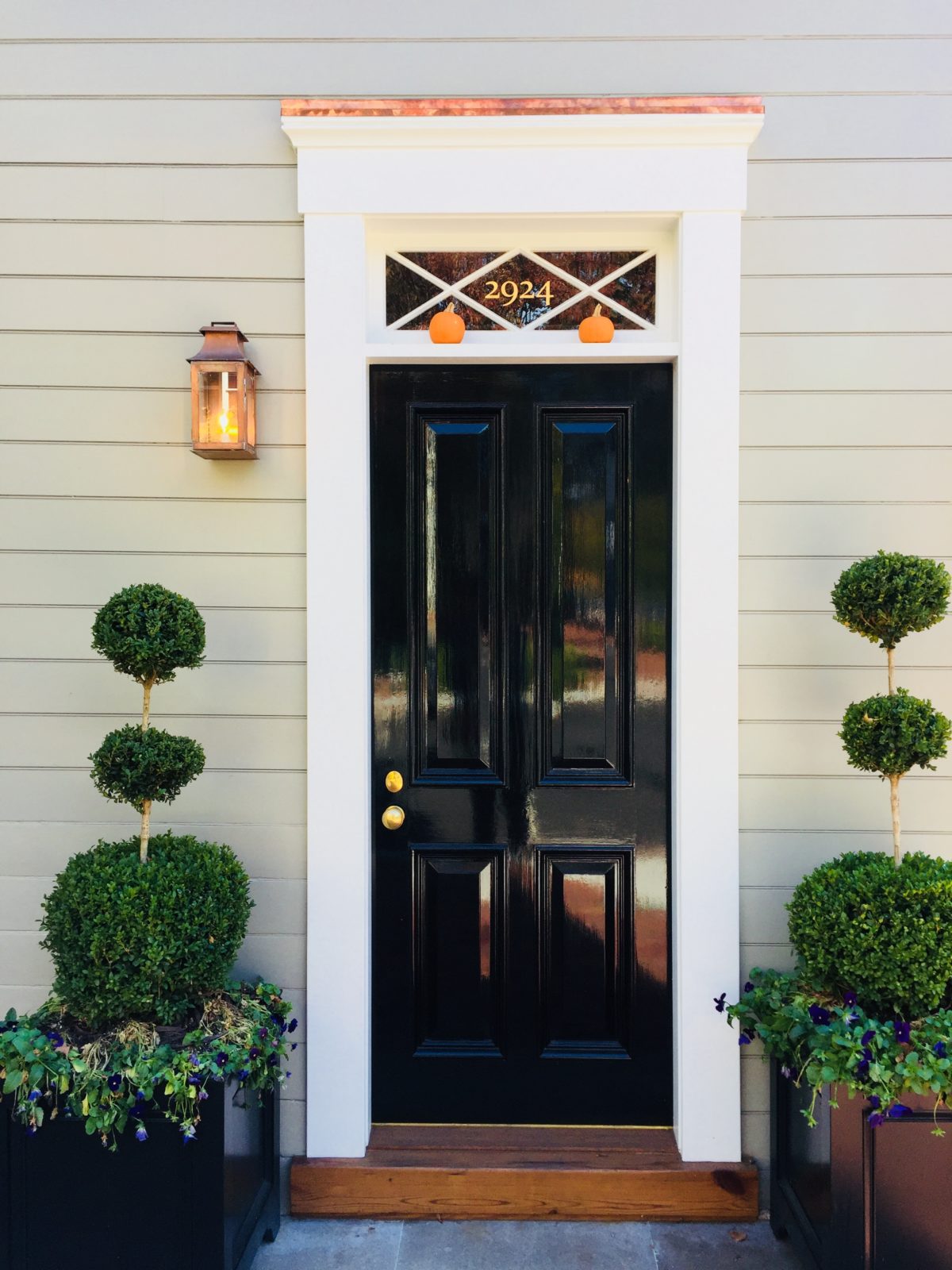 By: Madeline Weinfield
As a New Yorker looking for a fall weekend escape, it's hard not to want to pack my bags and head directly north into New England's changing colors, country roads, endless farms, and quiet corners. Yet for the last couple of years I've basically done the same trip on repeat, tracing similar routes through the back roads of Vermont, New Hampshire, Massachusetts, and Connecticut. So this year, seeking a new fall landscape, I went south, and not to the season's characteristic country, but to a city, to our nation's capital, to the District of Columbia.
My last two trips to the district had been for a conference and for the Women's March, so I hadn't exactly been thinking of D.C. as a vacation destination, but I had been hearing so much about the charms of Georgetown in the fall that I decided to give it a go.
I settled into the Melrose Georgetown Hotel, an established, yet recently reinvented hotel nestled between the tony neighborhood of Georgetown and lively Foggy Bottom. I was drawn to the Melrose in part for its boast of holding over 1,000 classic books in its lobby, which has been designed with the intention for guests to take a title off the shelf and cozy up by their fireplace or in any one of their semi-private alcoves—an exciting thought for this bibliophile. The hotel fits like a glove in the neighborhood which is increasingly drawing attention for its food scene (think of press-grabbing names like Farmers Fishers Bakers) with their Jardenea restaurant which has its own unique take on the farm-to-table movement: "farm-to-fork." The menu changes seasonally and accurately reflects D.C.'s geographic placement as the gateway to the south. Maybe it's that southern flavor that makes the staff of the Melrose so lovely, or maybe it's just the beauty of the hotel, or the charm of Georgetown itself, but everything at the Melrose is meticulously taken care of and artfully done, from the decor to the meals.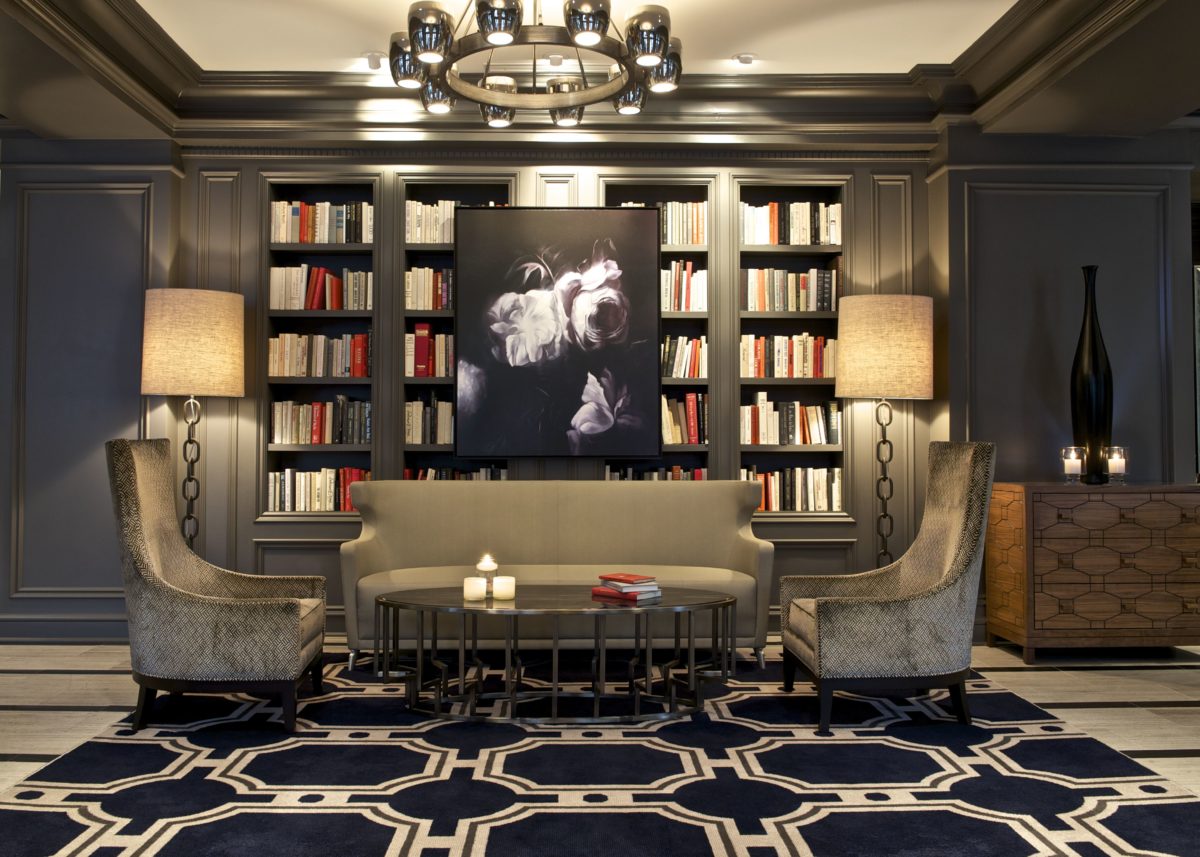 A five minute walk out the front door of the hotel will find you in the heart of Georgetown. Unlike the rest of the District which can feel large and open compared to New York's traffic clogged streets and grid layout, Georgetown is a small, cobblestoned section of the city that is a charming antidote to what can feel overwhelmingly governmental. Once a bustlingly tobacco port, Georgetown functions almost as a village within the city and is an ideal base for a weekend visit or a fabulous trip within itself.
The best way to see Georgetown is by foot. Any walk will bring you past the former residences of many notable people. Julia Child called 2706 Olive Street home while testing recipes for Mastering the Art of French Cooking and JFK lived at 3307 N Street during his first Presidential campaign. Fall is a particularly good time to ogle the stoops which seem to compete for most elaborate autumnal displays. Georgetown is teeming with shops, restaurants, and cafes, including the original cult favorite Georgetown Cupcakes and a brand new, already swarming Blue Bottle Coffee.
Georgetown is home to the city's oldest house. The Old Stone House is located on modern day M Street, the 1765 home is open for tours and a can't miss stop. The nearby Dumbarton House is not quite as old (c. 1800), but nevertheless provides a fascinating look into Georgetown's past. The historic house museum offers a chance to peer into one of the neighborhood's gorgeous old homes and imagine what life was like in the area that in many ways seems largely unchanged.
Before you know it, you might just find yourself falling for Georgetown.
About the author: Madeline Weinfield is a writer, traveler, and nonprofit professional based in New York City. Follow her adventures on instagram @madolionw.