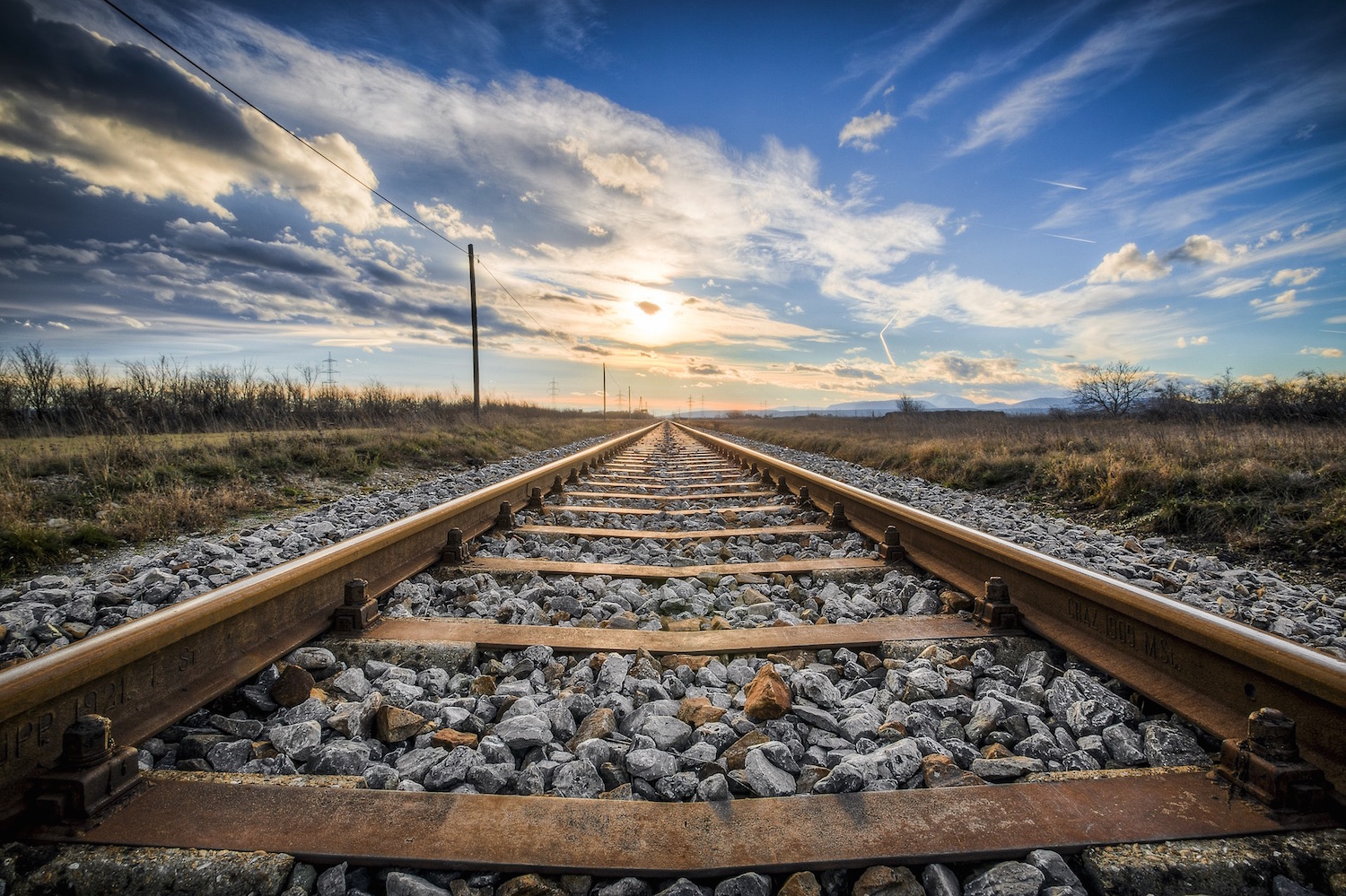 By Jessica Festa
For my part, I travel not to go anywhere, but to go. I travel for travel's sake. The great affair is to move. – Robert Louis Stevenson
Stevenson makes a point, though I'd argue certain modes of transport, like trains, make the affair more appealing than others. But while I've taken numerous train journeys across Europe, in the USA it's honestly not something that typically crosses my mind. Maybe I should more, though one glance at Twitter shows there are quite a few unhappy Amtrak riders.
The main issue:  train WiFi — or lack thereof.
Why @Amtrak do you say you have wifi, if you don't really have wifi?

— April Conyers (@aprilolanoff) March 9, 2017
@Amtrak why does the North East regional never have any kind of reliable wifi?

— Matt Wheeler (@amattwheeler) March 10, 2017
Infernal #Amtrak #wifi!! It's really #nofi

— edwin mayorga (@eimayorga) March 10, 2017
.@Amtrak wifi: the greatest myth?

— Ryan Killeen (@deathbypapercut) March 11, 2017
Dear @Amtrak: your wifi, or lack thereof, is making me cranky.

— RebeccaGraceAllen (@RGraceAllen) March 11, 2017
Which is a shame, because riding the train can be a really special experience. You get to skip the hassle of airport security, you don't have to arrive hours before your departure, your knees aren't cramped against someone's back, and you can actually view the passing scenery.
Fortunately, networking software company Connectify graciously offered to sponsor me on a train trip from NYC to Philadelphia. The mission: to have me experience the joys of strong train WiFi through their new Speedify VPN, a cloud-based software that combines multiple Internet connections.
I was super pumped to travel to Philly by train. Though, in typical Jessie fashion, I did not plan a single activity before the trip. Luckily, Speedify would make my train WiFi connection strong enough to do research on the rail.
The Issue
Here's the issue when it comes to staying connected on the train. We're offered WiFi on airplanes, but we know that being connected at 30,000 feet high isn't always reliable. We're offered WiFi on buses, but usually the ticket prices are so low we're not all that upset when it doesn't work.
But the train is different, especially in the United States.
We're paying high prices for an experience that should function as a mobile office. On my ride back from Philadelphia, I noticed the majority of the passengers had briefcases and business suits on. There's a tray table for resting your laptop, and promises of on-board WiFi and carrier hot spots along the way.
Sadly though, these often don't work. Or, they work for a second and then you fall out of range. It can be frustrating enough that you just give up on being connected all together.
The Solution
Staying connected to WiFi is the major issue Speedify VPN solves. And you don't need to be tech-savvy to set it up! From anywhere in the world you can download Speedify and create a free account, open it and click a button — literally, one single button — to bond all available connections. By doing this, you're making use of WiFi, cellular and/or any other connections at your disposal for the fastest internet speeds.
And you won't get kicked off when changing environments either. Speedify is constantly working behind the scenes, adjusting how much of each connection it uses so you're never dropped off the internet. If you move out of range of the WiFi connection you're using, Speedify will seamlessly move to another, so you won't lose your unsaved work or fall off the internet.
You can learn more about the technical side of things here, though the only thing you really need to know is how to click a button for faster, more secure browsing.
 Safety
Now let's get real for a minute. In 2017, protecting your personal information is very important. Have you ever used your hotel's open WiFi network to check your bank balance or Paypal account? Bad idea.
Says Alex Gizis, co-founder of Connectify and developer of Speedify VPN, "A big danger when traveling is using public hotspots. You have no idea who else is on the hotspot, what the owners of the hotspot are doing or who the owner of the hotspot is. There is a very real danger that someone is spying on you. At this point, if you're traveling or using a public hotspot it's almost crazy to go on the Internet without a VPN."
Luckily, Speedify VPN adds an extra layer of protection, so you can check your personal accounts without anyone stealing your information. And while most VPNs slow down your connection, Speedify does just the opposite (hence the name "Speedify").
[bctt tweet="Yes, speedy #train #wifi is a real thing. Here's how to get it. " username="jessonajourney"]
For me, this is a game changer. Being stuck in one spot for hours on end offers a great opportunity to be productive. As a blogger who works from home, this is prime time to get work done where I won't be distracted by my fridge beckoning me to open it every 10 minutes, the fact that Central Park is walking distance from my apartment or my cat chewing my hair (I'm not kidding). On the train or bus, I can leave the stress of driving at the door and hunker down with my laptop to focus.
So how did I spend my Amtrak ride from NYC to Philadelphia and back?
1. Working, Productively
Sure, I could write blog drafts in a Word Doc to finish later, but to truly be productive train WiFi is a must. I was able to create a landing page for my new travel blog coaching program, update my Pinterest boards and even upload photos for a new blog post.
2. Take A Free Course
There's so much free learning to be had on the internet. If you're not using your train hours to work, it's smart to apply them to bettering yourself. On the journey I discovered a slew of websites that allow you to take free online courses, like Academic Earth, Open2Study, Future Learn and ALISON.
As I'm a photographer, I spent time over at Cole's Classroom viewing some Lightroom tutorials. My goal is to learn one new Lightroom trick per week, but of course I always fall behind. Having fast train WiFi gave me time to put learning into practice. Check out my landscape edit below.
3. Learn A Language
There are so many benefits to learning a language. Sure, my ride from NYC to Philadelphia didn't require me to switch from English (though note ordering a Philly Cheese Steak sandwich has a language of its own).  If you have any upcoming plans to travel abroad, learning a language lets you dive deeper into the culture you're visiting. You'll be able to better converse with locals, not to mention they'll appreciate your efforts.
Since I'm planning to road trip through Spain this summer, I spent time brushing up on my Spanish for free with Duolingo. Now, if only I could stay this focused at home to keep up with my set goal of practicing 15 minutes per day.
4. Take On A Cause
In high school and college I was always volunteering: Habitat for Humanity builds, American Heart Association walks, serving at soup kitchens. As I've gotten older I still want to do my part, though I'll admit I often feel so pressed for time I don't end up doing as much as I'd like. Being connected on a long train ride helped me find some social good resources.
CrowdRise allows you to find causes that resonate with you so you can donate or spread the word (social media for good, y'all!).
DEED is an app where you can find out about NYC fundraisers and charitable events. There were even some awesome social impact arts classes that looked interesting!
Facebook allowed me to scroll my nearby events to find some social good happenings, like a Love Parade and a Bottomless Brunch to Benefit Earth Day. Now that's my kind of giving!
5. Create A Thoughtful Card
Whether it's a birthday or a holiday, you likely know someone who you'll need to give a card to soon. Instead of buying a pricey and impersonal Hallmark creation, make your own using Canva — for free. Since Easter is right around the corner, I decided to get creative for the occasion, even making free coupons in Canva to go in the card (because having someone do your laundry is better than chocolate!).
6. Watch A Video
While Netflix does often block VPNs, YouTube worked perfectly. This was my activity choice for the way home. Hey, relaxing your brain is a healthy activity from time to time.
7. Plan Your Day Trip
Oh yeah, that. Since I'm a procrastinator and hadn't planned a single activity for my afternoon in Philly, having strong train WiFi was a life saver.
I had a lunch meeting with the Speedify team at their Center City office, so I honed in on that neighborhood for exploration. Some awesome finds:
Ice Cream: Capogiro Gelato Artisans. While I originally planned to go to The Franklin Fountain for an old school soda fountain experience (next time!), Capogiro Gelato Artisans came highly recommended by The Food Network. Quirky flavors ranged from Mamey Sapote (one of my favorite Mexican fruits!) to Lime Cilantro to Burnt Sugar. I opted for a small two-scoop Nutella and Thai Coconut Milk ($5.30). Yum!
Park: Rittenhouse Square. What a lovely place to read a chapter of my book. Along with being peaceful, leafy and full of benches, the square also has history; it's "one of five original squares planned by city founder William Penn in the late 17th century," according to the Visit Philly website.
Coffee: Elixr Coffee Roasters. Coffee beans are roasted in-house, used to create delicious single origin coffees in a wood and marble space. They have an indoor art wall with rotating murals, as well as latte art for those wanting to spice up their java. Loved my Blueberry Coconut vegan donut, too!
Shopping: Open House. This block is lined with cute boutiques. As I've just moved into a new apartment, I got decor inspiration from their terrariums, fragrant candles and snarky quotable home decor. It's a treasure trove of artisanal housewares, bath products and accessories.
[bctt tweet="Here's how to make the most of a #NYC – #Philadelphia #Amtrak trip " username="jessonajourney"]
Inspiration: The Murals. Along with history, Philadelphia is synonymous with murals. While researching on the train, I discovered an awesome website for finding and learning about murals in specific neighborhoods, called Mural Arts. I was able to explore some of their Center City creativity.
Keep In Mind..
While Speedify can give you strong and secure train WiFi it's not just for the train.
You can use it on the bus, in cafes, almost anywhere. In fact, I recently tried teaching an online class on Facebook Live. My stream was awkwardly shut down within 60 seconds because my connection wasn't strong enough; however, once I connected to Speedify I was able to get back online and teach the entire 40-minute session without issue.
*A big thanks to Speedify for sponsoring my trip! 
*This post originally appeared on Jessie on a Journey.