By: Andrew Day
Costa Rica has been pushing the boundaries of sustainable travel for decades now, so it's no surprise that the country plays host to some of Central America's most innovative and beautiful eco-lodges. Committed to conservation, with the added benefit of comfort, and, of course, a spectacular location, these five lodges are worth writing home about. Travelling green has never been so appealing…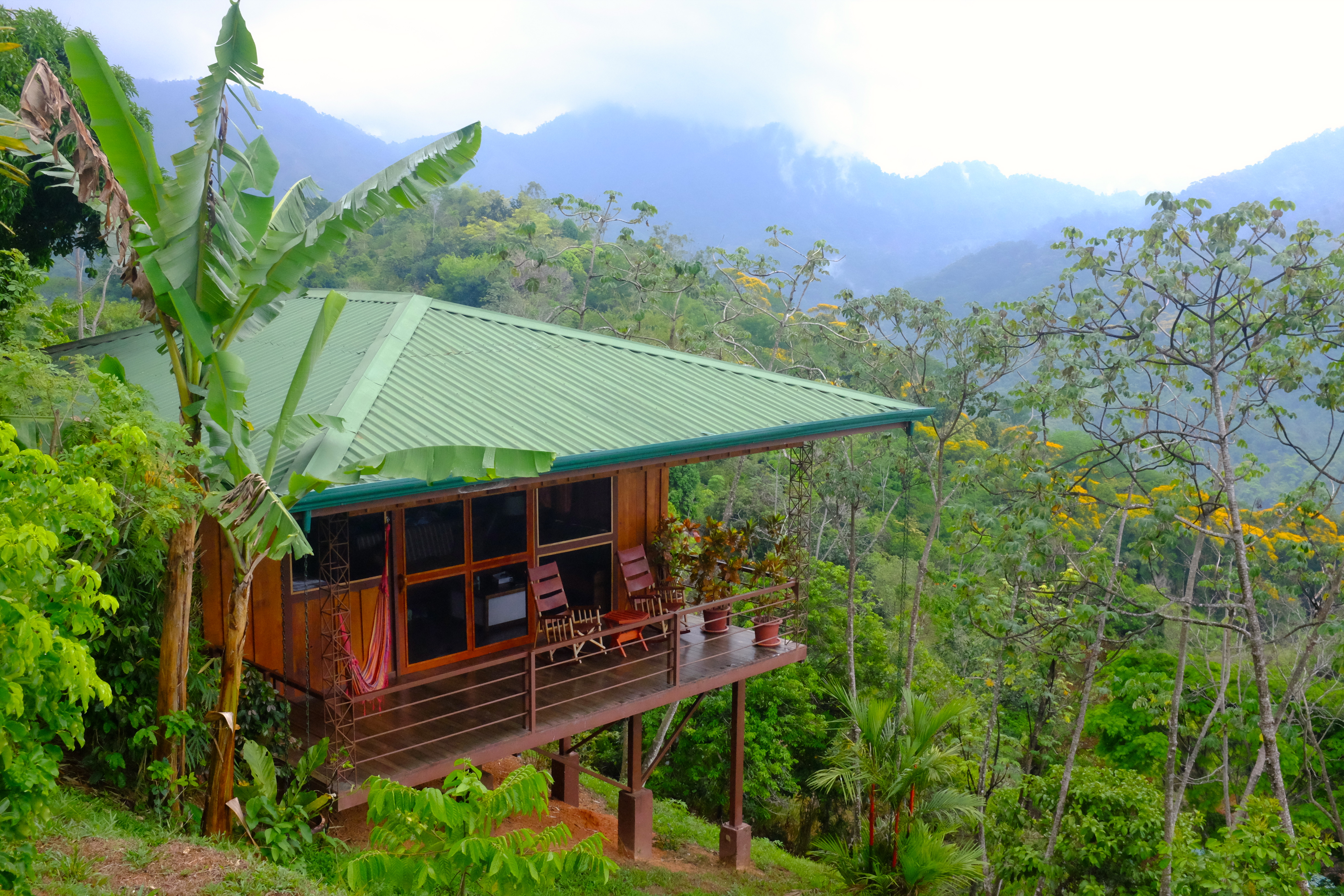 The only way to reach Santa Juana (other than hiking 18km) is to drive up a steep, potholed road with river crossings and rickety bridges–but it's worth it. Sitting atop the Fila Chonta Mountains, travellers are rewarded with jaw-dropping views of the rainforest below, extending all the way to the Manuel Antonio coastline. The focus here is on supporting the local environment: each spacious casita has been built from 85% harvested timber, and a slice of your reservation is donated to Santa Juana's tree adoption program. Tearing yourself away isn't easy, but when you do, hike a trail to River Rodeo's waterfall for a refreshing swim or visit the local sugar mill and watch oxen crush fresh cane into sticky pulp. However, most swing in a hammock and watch exotic birds dart from the trees, including Costa Rica's poster-boy, the Yellow-throated toucan.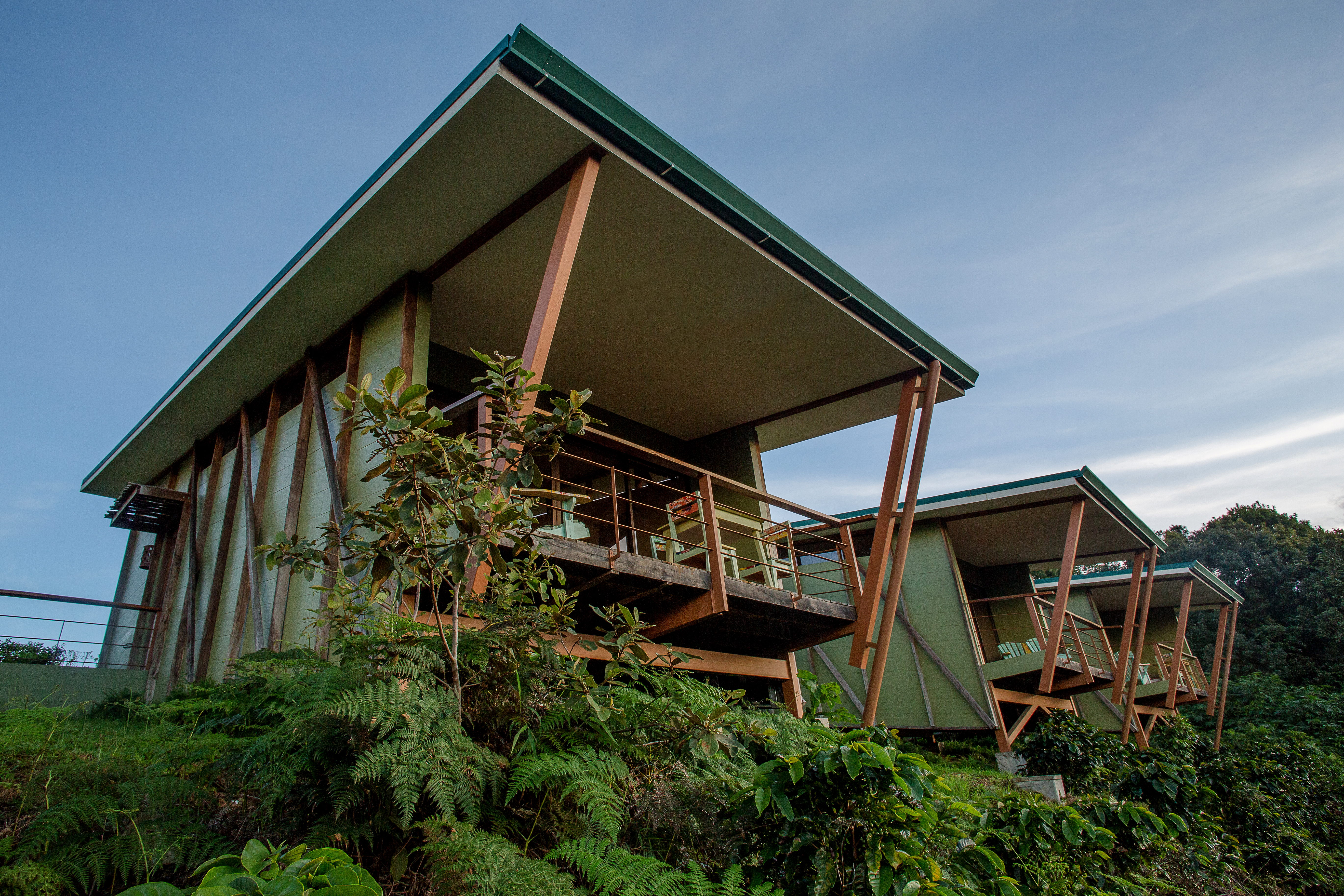 Often ignored in favor of the coast, Costa Rica's mountainous central valley is not only the country's geographical center, but also its cultural core. Highland villagers still gather for centuries-old fiestas and coffee-cultivated hillsides are home to farming families. In the region's heart, 1,500-meters above sea level, Chayote offer a cluster of bungalows designed in the style of recibidores–the old bean-receiving stations–with rustic interiors and roomy terraces. The views are sensational: by day the spewing and snorting Poás Volcano National Park can be spotted and after sunset the city lights of San José (the country's capital) illuminate the horizon. Take the 'Naranjo Coffee and Town Experience' to visit some of the world's finest coffee producers, or try your hand at zip lining. See the evening out at Quelites, Chayote's inviting onsite restaurant, who aim to source both food and staff locally.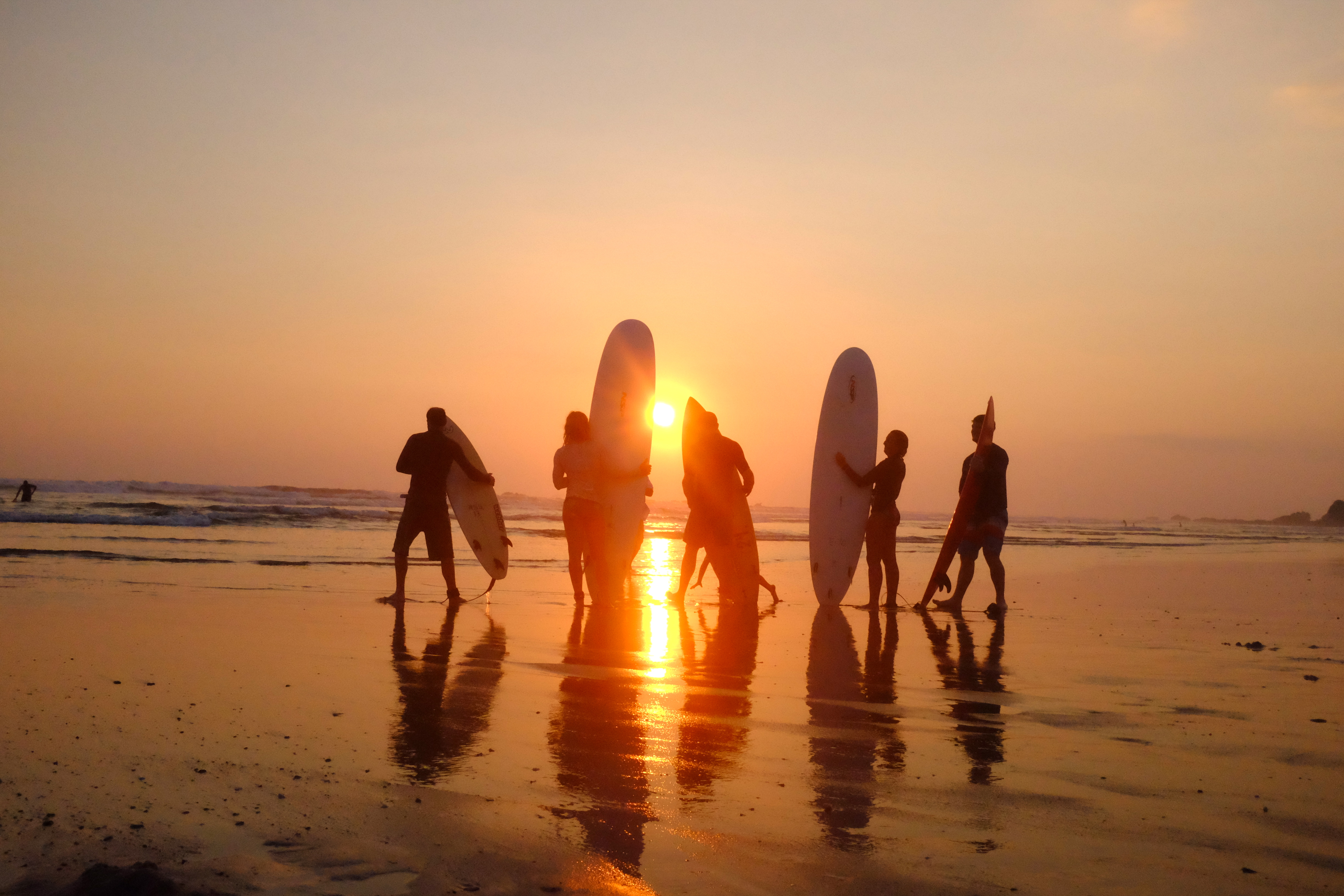 Whether you come for the thrills or just to chill, Moana–Polynesian for "Big Surf"–delivers. Owners Dani and Tali welcome travellers like family to their new boutique retreat, which sits just a few steps from the sapphire waters of Playa Guiones beach on Costa Rica's Pacific coast. It's the perfect place to learn to surf, with gentle breaks, warm water, and special one-on-one attention from Alejandro, Moana's resident instructor turned environmental engineer student. When you're not catching waves, expect healthy breakfasts, large breezy bedrooms, and daily yoga sessions to help stretch tired limbs. Nearby Ostional beach (12km along a dirt road) plays host to arribada when huge numbers of endangered olive ridley turtles trudge themselves up the sand, to lay 40 or more eggs. Add fiery red sunsets to your stay and you won't want to leave.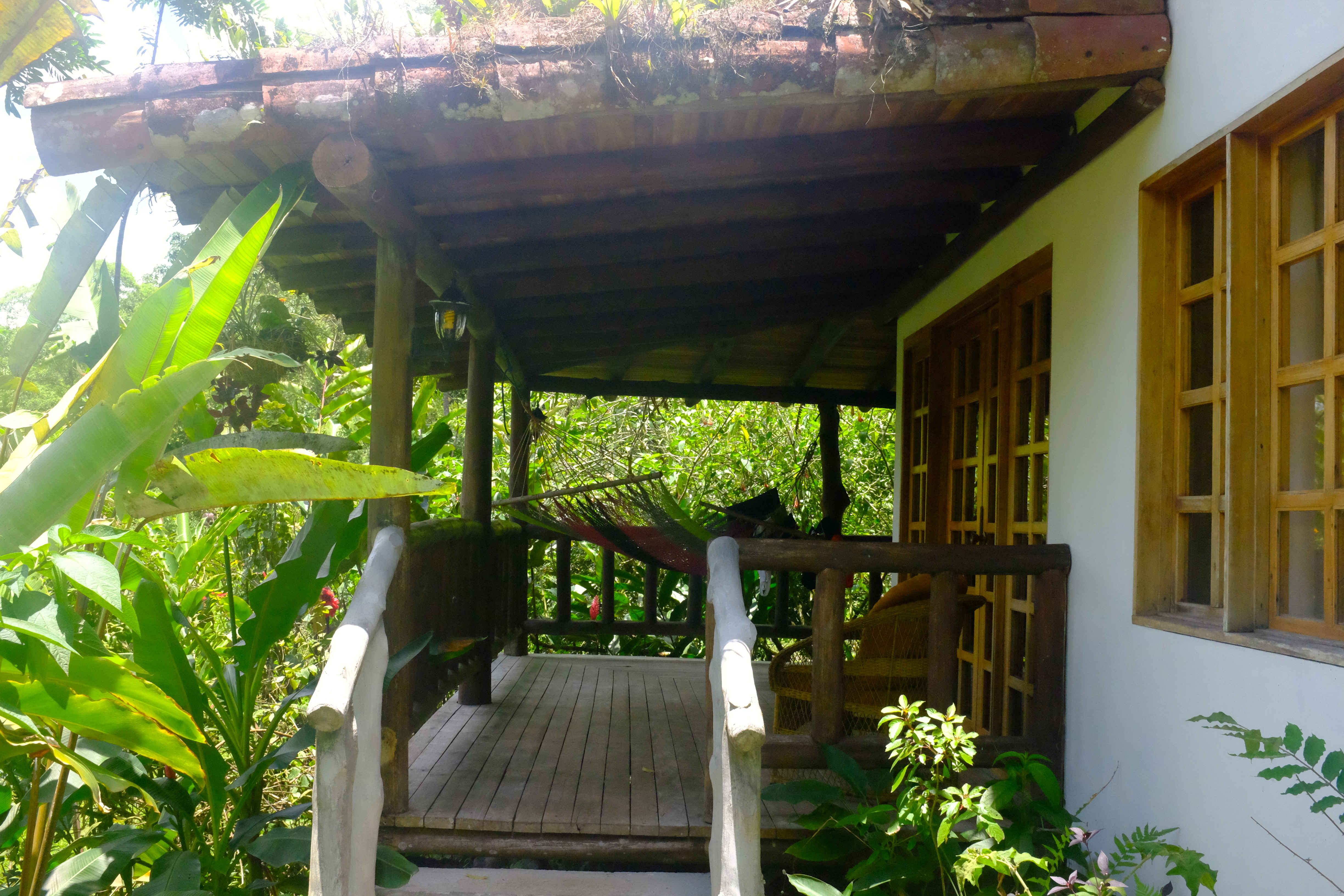 Surrounded by rainforest-covered hills and blessed with volcano views, Rancho Margot is one of Costa Rica's most idyllic eco-retreats. But it's not always been this way. Back in 2004, the land was 90% cleared of all vegetation until Juan Sostheim, a Chilean-born businessman, purchased the ranch and began to replenish the gardens with endemic fauna and flora. Today, the ranch is a continual work in progress: holistic remedies are cultivated in the medicinal garden, electricity derived from water-powered micro-turbines, and food (which is mostly grown or raised on the property) is served in a buffet-style restaurant. All-inclusive accommodation ranges from honeymoon-worthy bungalows to a dormitory-style bunkhouse, and guests can arrange horseback adventures, or hiking at the Arenal Volcano National Park. Afterwards, ease your muscles in the rock pool, filled with natural spring water.
Selva Bananito Eco-Lodge & Preserve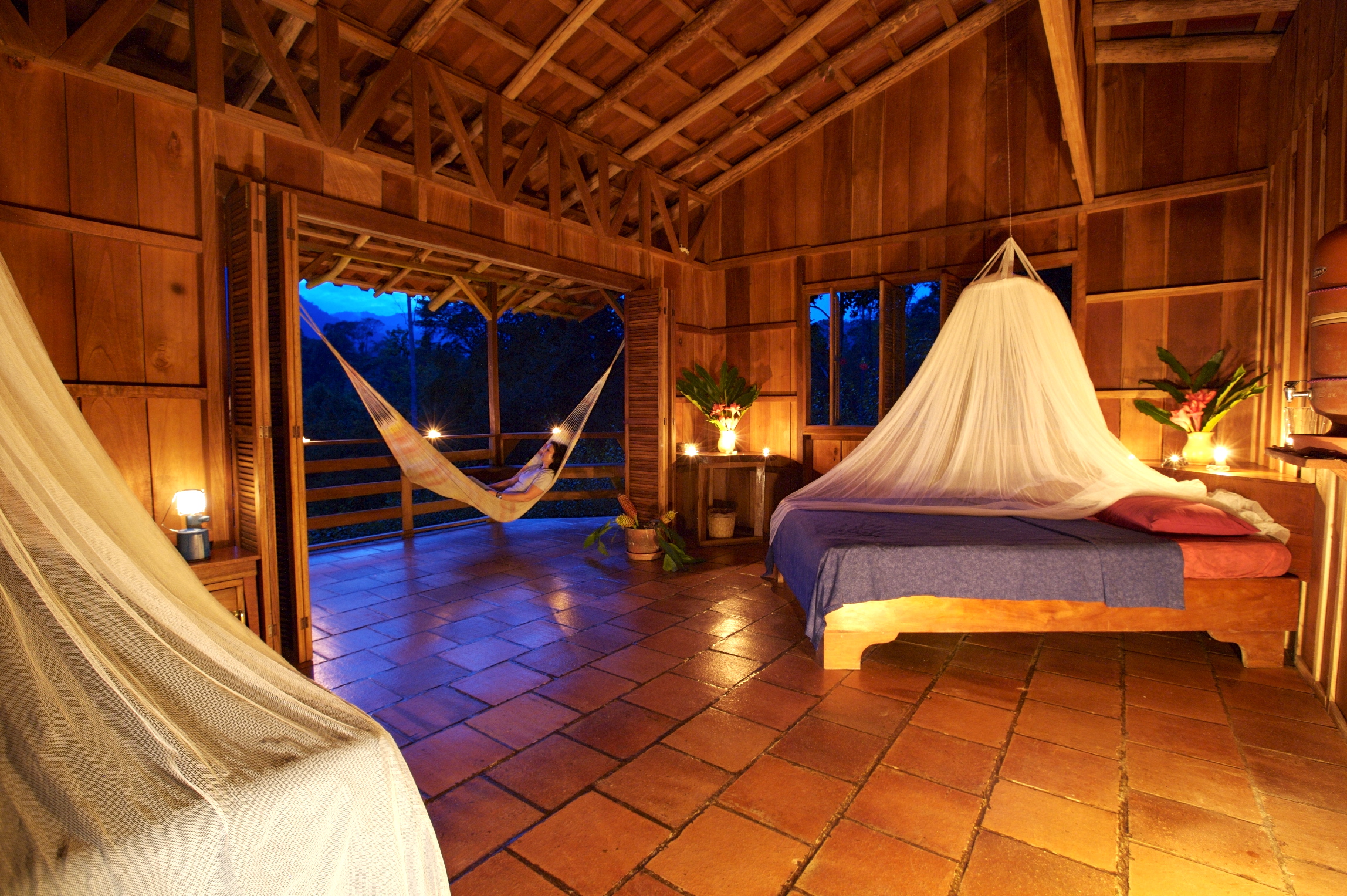 A place to unwind and disconnect, Selva Bananito can be found on the edge of La Amistad Biosphere Reserve in the sparsely populated Limón Province. Here the pioneering Stein family demonstrate how environmentally-sound tourism can be achieved: eleven attractive Caribbean-style lodges have been constructed using recycled wood (discarded by loggers), then dragged into place by water buffalo, not destructive tractors. There's no electricity, but that doesn't mean it's not luxurious. Each cabin features wooden décor, solar-heated water, a private bathroom, and large veranda with river and mountain views, plus, fresh flowers straight from the garden. Only 15 km from the Caribbean coast, days are spent rafting on Río Pacuare, climbing 30-meters up a ceiba tree, or helping reforest a former banana plantation. Simply put, Selva Bananito is a true eco-paradise.
Andrew Day's first job in the travel industry was for Punk Publishing as a researcher, writer and photographer on the popular Cool Camping series, which are now the UK's best-selling camping guidebooks. He now makes his living as a full-time travel journalist, with his work appearing in The Telegraph, The Sunday Times and Timeless Travels. Based in London, Andrew also writes sitcoms and contributes to the satirical BBC Radio 4 Extra show Newsjack. Follow him at @andrewjohnday.