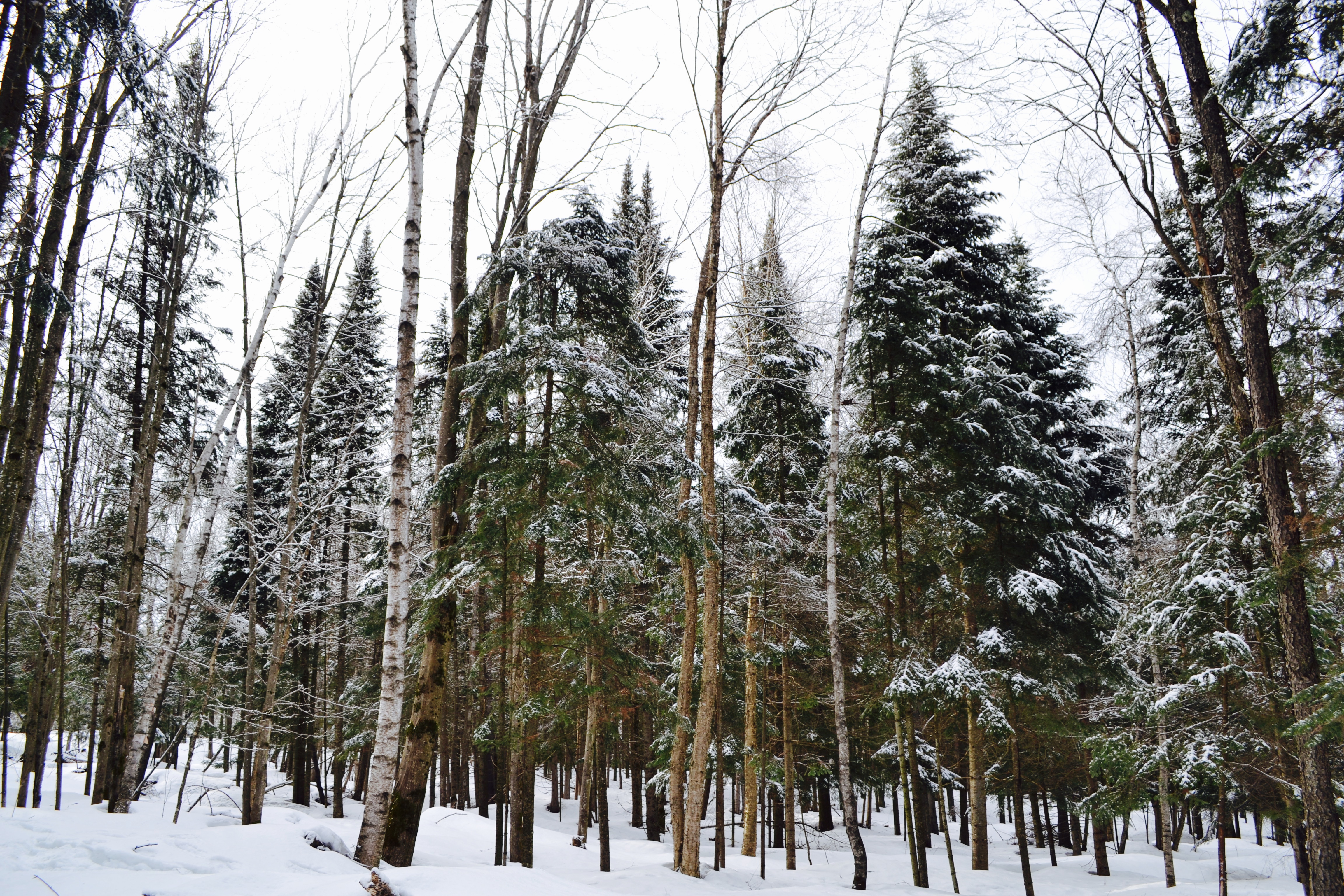 It hadn't snowed in a few days and the Québécois were beginning to worry. Although only late February, the temperature had already climbed above freezing and the syrup had begun flowing through the endless meters of blue tubing strung between the maples. This year's first syrup would not be the light, delicate color and flavor producers are accustomed to from the first tap, but a darker amber associated with the winter's last freeze.
I arrived in Sainte-Lucie-de-Beauregard on an icy, dark night just as the sugar camp le Bistreau d'érable had opened for the season. Tucked away down a long country road flanked by maple forests, le Bistreau d'érable is a family operation run by an assortment of step-siblings and their spouses. Staying close is not surprising in a town of just two hundred people and a schoolhouse with just nine students. The family learned the art of syrup making on the go and they seem to have been lucky in their ad hoc education, growing their syrup business from personal production to livelihood with the leasing of 10,000 maples on an adjoining property. They added a restaurant later, which now attracts both locals and visitors from further afield. It's a small room at the front of the sugar shack, containing just a handful of long communal tables and offering a clear view into the surprisingly sleek kitchen. It's fresh, homemade, and astonishing good, and offers a range of options from the most traditional Québec maple-roasted ham to both gluten free and vegetarian meals, all served with a generous side of maple syrup and fruit chutney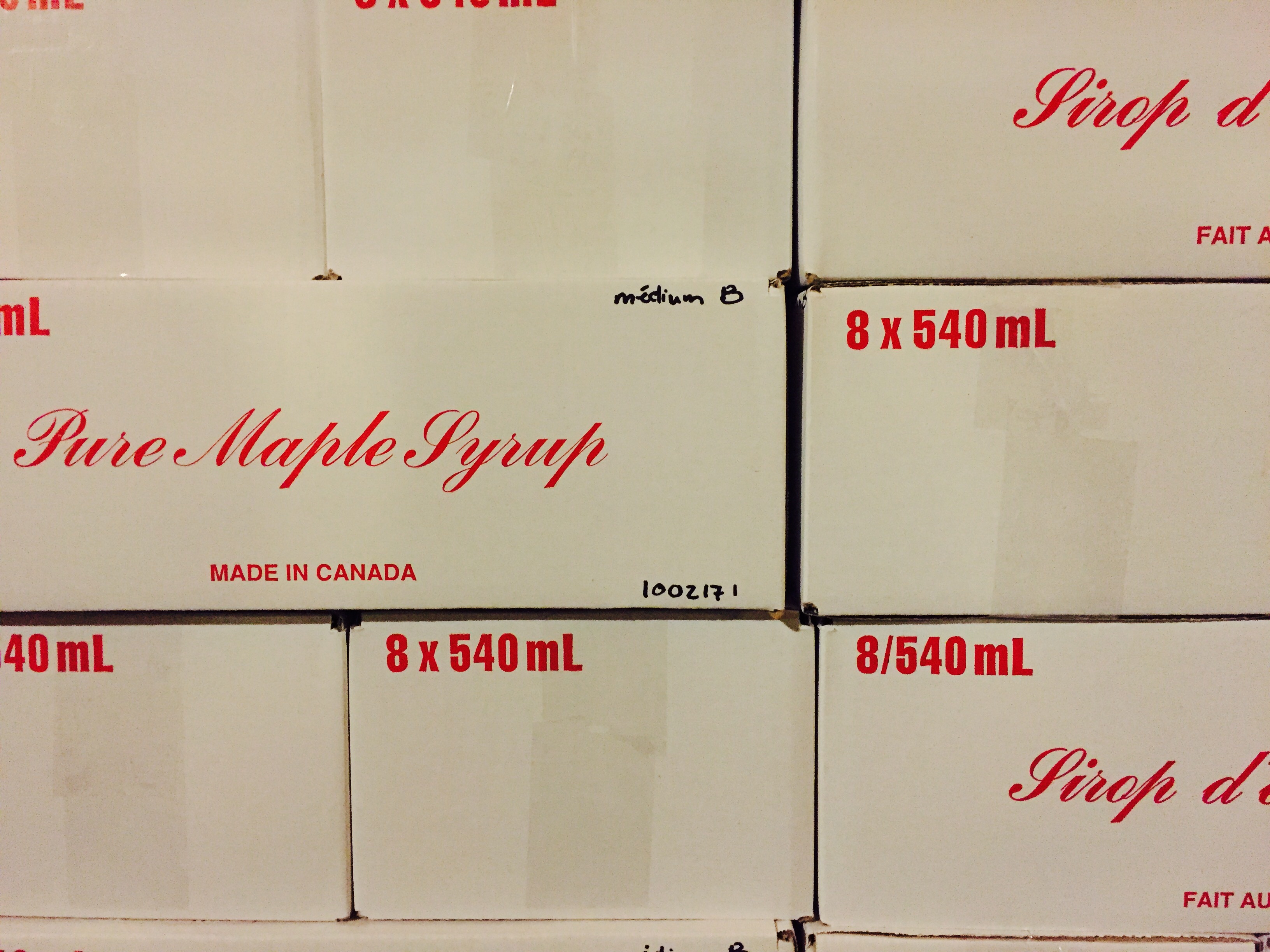 Le Bistreau d'érable opens each year at the start of the sugar season and remains open for a just a few brief months. In early May, Noémie, one of the principal owners, will take the season's syrup and maple products (maple caramel, sugar, jelly, to name a few) in a pick-up truck and trailer to Montréal where she opens a mobile sugar shack of sorts, selling her products and delivering them to customers who had ordered them throughout the year.
Noémie and her family are just one of over 13,500 maple producers in Québec who produce over 70% of the world's maple syrup, an astonishing percentage considering the size of Québec compared to the rest of the world, and syrup's presence in even the most unlikely of places.
In a back room in le Bistreau d'érable where production takes place, small jars of syrup line the wall—one sample from each day of every season. The color range is shocking in its diversity and to a true expert, the taste range is vast. It's a humbling reminder that the ancient art of sugaring is entirely dependent on mother nature and that syrup season hangs delicately at the mercy of the late winter and early spring temperatures.
Outside Noémie pours thick rows of maple syrup over a block of ice for dinner guests to roll popsicle sticks to form maple candy. It's warm for Québec but cold compared to anywhere else in the world. Thin ice coats everything except the fire pit. Freshly rolled maple candy in hand, it's hard to believe something so pure and sweet from nature can be anything less than a miracle.
Traveling to Québec for Syrup Season
Sugar season will run roughly through the end of April, temperature permitting. There are daily flights to Québec City from New York City City. Saint-Lucie-de-Beauregard is within a two hour drive from the airport and about an hour from Montmagny, the largest town nearby town, which offers a range of accommodations.