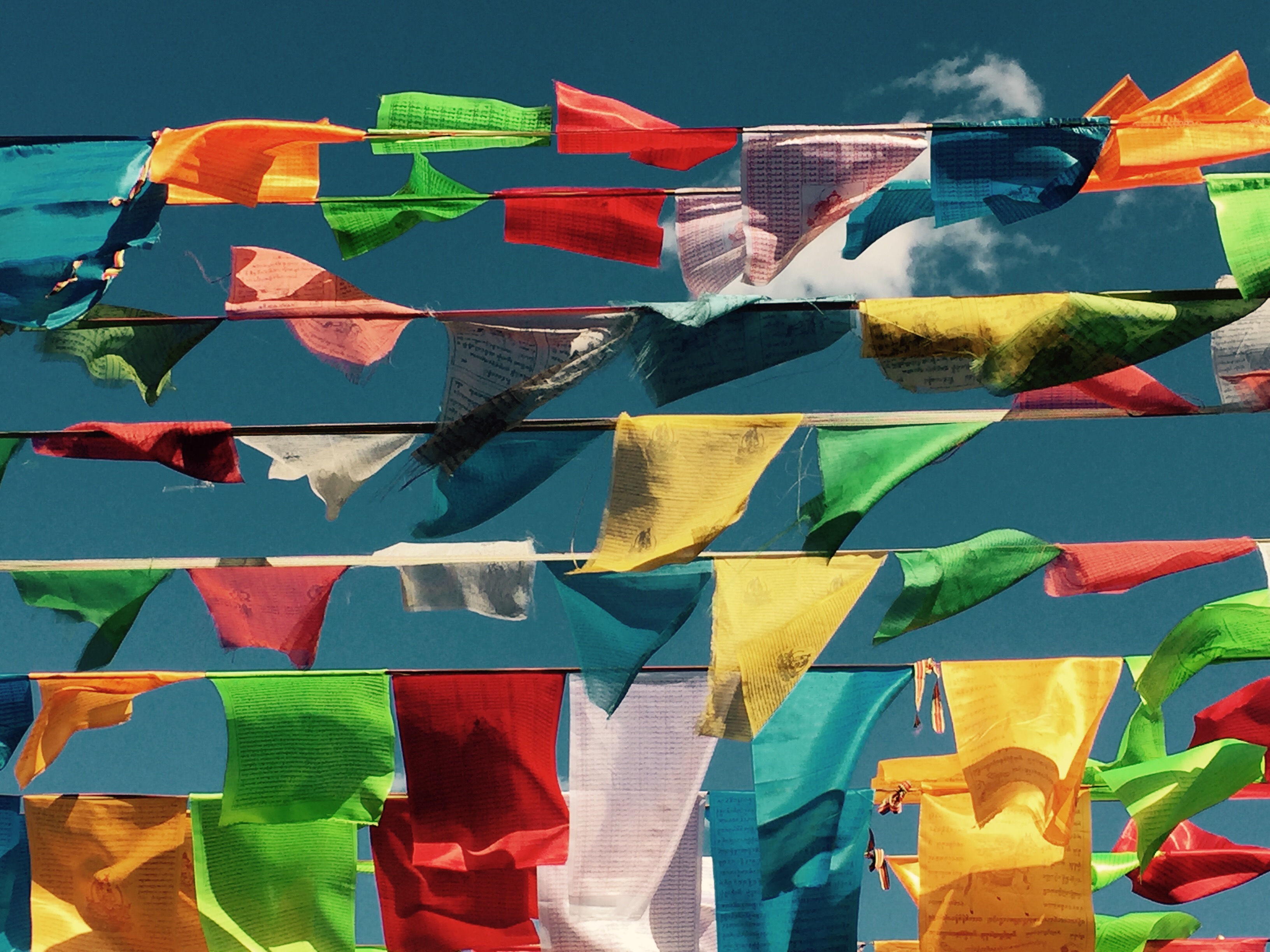 The Year of the Rooster arrived with a flurry of firecrackers, their smoke filling the lantern-lined streets and obscuring the sliver of the new moon.
I had traveled to China during the mass migration of the spring festival, when millions travel home for the lunar New Year making it the largest migration of people at any one time in the world. Yet I had come in search of the silent and unexplored landscape of Yunnan—a province in the far southwest of China's that is slowly entering the radar of those looking for lightly tread paths.
Heralded as "the land south of the clouds," Yunnan is largely untouched by the pull of China's rampant modernization and the north's haze of pollution. Home to over half of China's minority groups including the Naxi, Bai and Dai, it's where National Geographic explorer Jospeh F. Rock made his home for twenty-seven years beginning in 1922, documenting and photographing the Naxi people and their culture. Temples dot the landscape and are wedged high in the hills. Tourists largely stick to the cities, and while those cities may call to you—Lijiang, with it's picturesque Black Dragon Pool, Dali with its laid-back cafes and bars, and Kunming with its famous flower market—you'll find the beating heart of Yunnan in the towns and villages scattered through the countryside. Stay for a week if you must, or a month if you can.
Start in the old town of Xizhou, located about an hour north of Dali on Erhai Lake. Well-preserved Bai architecture, an abundance of local craftspeople, antique dealers, and an intriguing variety of street food deserve a full day of wandering. You may come away with fresh tea and straight from the oyster shell pearls, but the true gem of Xizhou is The Linden Centre an ambitious endeavor in social enterprise and sustainable tourism run by Brian and Jeanee Linden. The Lindens are the first foreigners to own these three historically-protected century-old mansions which they painstakingly restored with the help of local architects and builders. They now employ over fifty local staff members, providing valuable skill sets and a sense of pride in their local heritage, and an incentive to stay in the area. The Centre works with local entrepreneurs to develop their business plans and serves as a base for study abroad programs where students undertake internships with local craftspeople and record oral histories of older residents.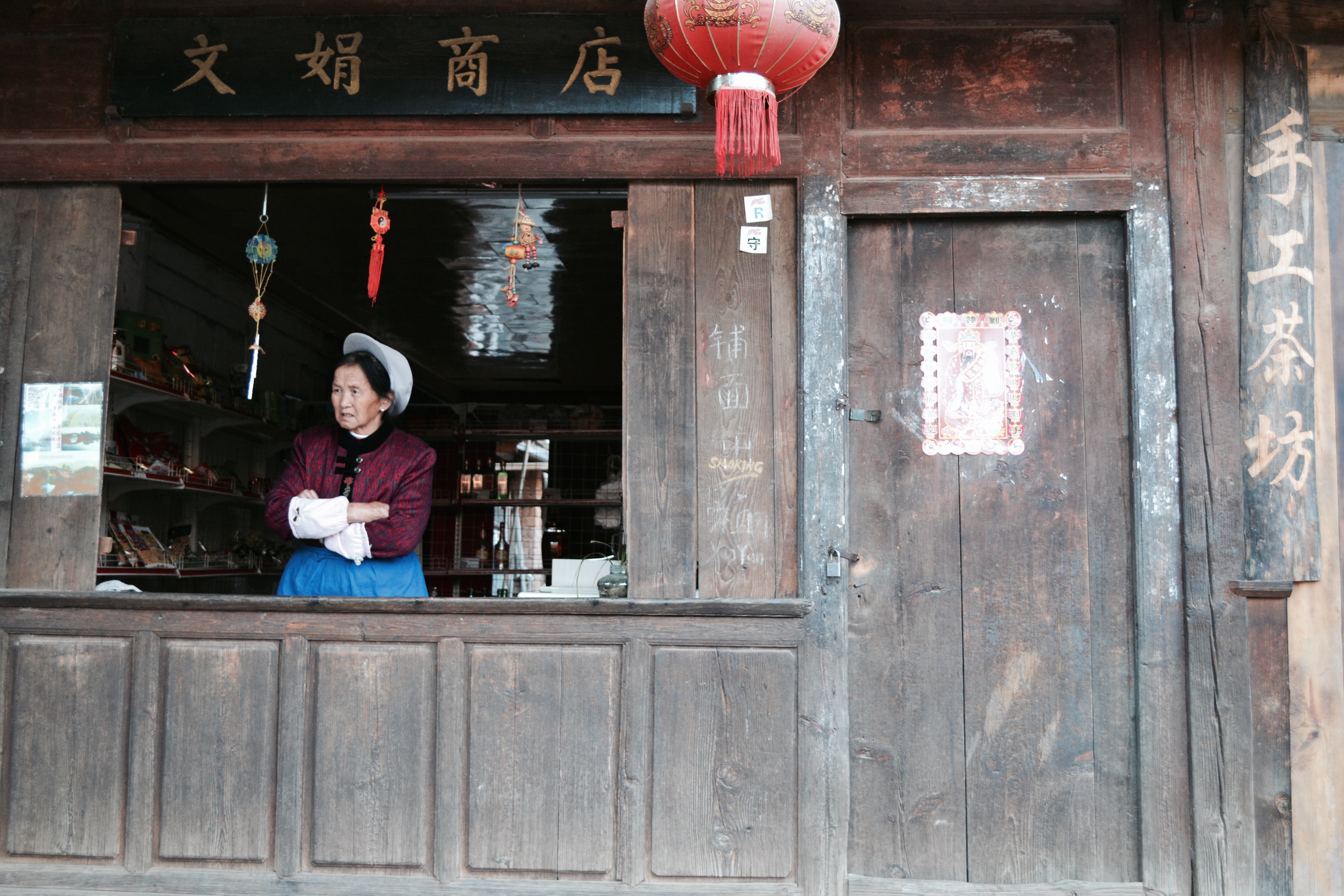 From Xizhou travel roughly two hours north to the town of Shaxi. This thousand year-old-town was once a key stop on the tea horse road, and is one of the most fully restored and maintained villages. Locals claim that hoof prints are etched in the stones lining the road and even a half-glance at the town will have you believing they're not exaggerating. The town has been painstakingly restored by a Swiss team although tea houses are plentiful and boutiques sell everything from antique Naxi robes to hand-welded earrings, Shaxi retains a sleepy air. Three kilometers outside of town, in the hamlet of Duan, is the Old Theatre Inn, a quiet, sustainability-conscious guest house nestled around a 200 year old theater atop a hill overlooking farmers' fields. The theater was taken under the wing of Chris Barclay, an American, a few years ago yet still maintains a feeling that perhaps it fell from the sky and landed here happily awaiting those searching for a perfect view of the stars. Bikes can be rented and are more than sufficient to reaching nearby hiking trails and temples. Visit the Pear Orchard Temple (where there is a Buddhist temple there is a likely a vegetarian restaurant—not the easiest thing to find in China). Being at the Old Theatre Inn and the Pear Orchard Temple feels like you've uncovered a long-held secret. But it's a secret you'll want to keep.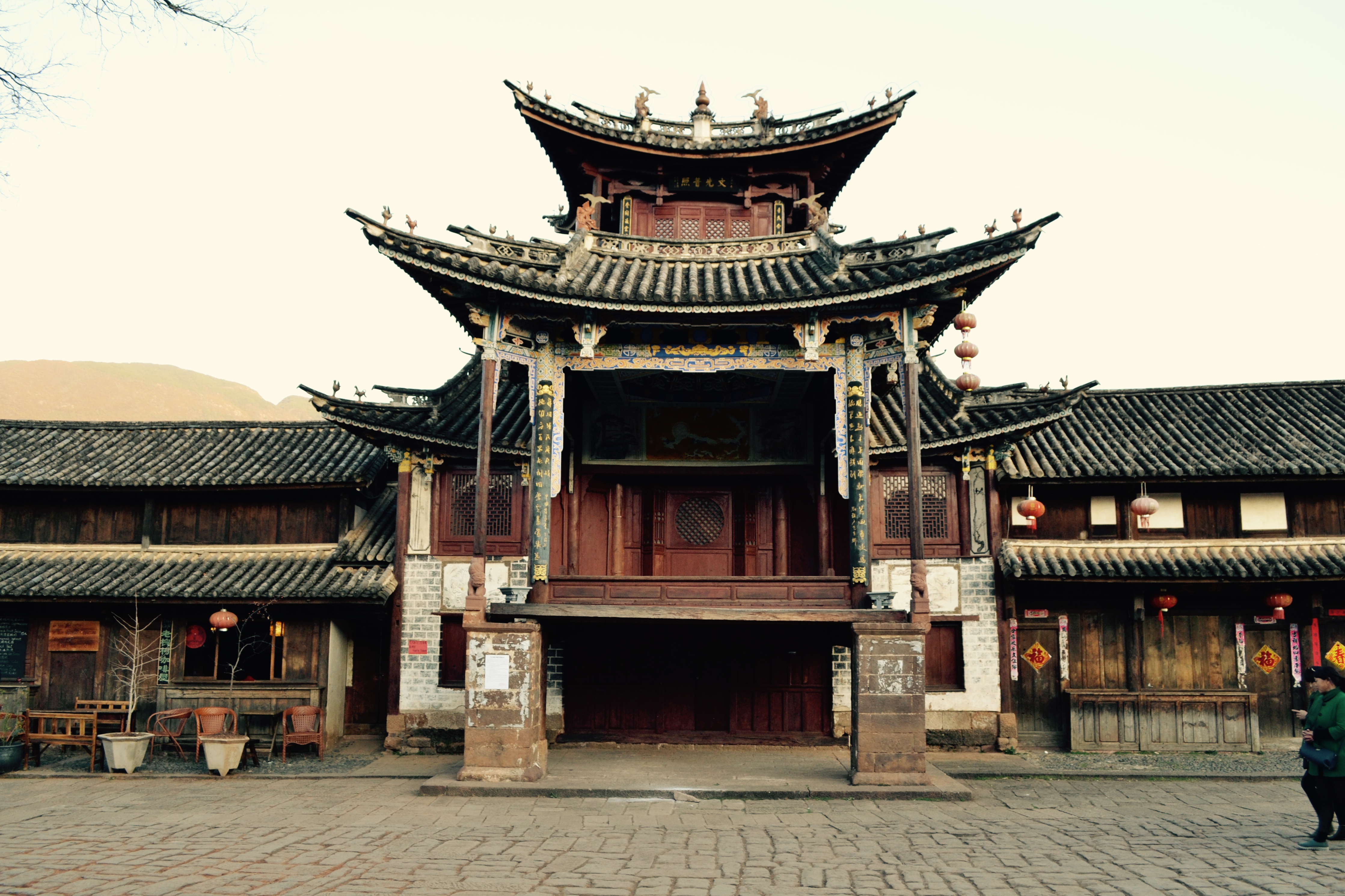 As you travel further north, the mountains become more rugged and the scenery more dramatic. Roughly an hour and a half from Shaxi lies Lijiang, the entirety of which is now a Unesco World Heritage Site. While Black Dragon Pool is alluring in its photogenic perfection, Shuhe, Ljiang's smaller but arguably more interesting sister city, is where you should spend your time. Equip yourself with a sturdy mountain bike and a trusty map and pedal your way through Joseph Rock's footsteps, stopping in villages and temples off the main road. A twenty-five minute bike ride from Shuhe is Baisha, a Naxi Village at the base of Jade Dragon Snow Mountain. Baisha was put on the map in part thanks to Dr. Ho, a legendary ninety-five year old Taoist herbal medicine doctor whose prominence in the western consciousness skyrocketed with the publication of a 1980s New Yorker article. Dr. Ho learned to speak English in part by practicing with American troops stationed near Baisha in WWII and if prompted will recount moments of his storied past. A visit to his clinic is well worth a stop.
Masterfully preserved Shuhe and its more wild surroundings deserve a few days, and you'll do well to tuck yourself in to The Bivou, a boutique guest house deeply rooted in the community that is embracing China and the world's growing interest in sustainable travel. Although only three years old, the Bivou was designed to blend seamlessly with the surrounding buildings, many of which are hundreds of years old. The building itself was constructed using local Naxi techniques and is outfitted with solar panels which heat the guest rooms. The property is a pristine blend of an upscale backpacker's lodge and a bespoke hotel, a feeling that is captured rather perfectly in its tagline "designed for adventure." Local products such as chrysanthemum oil, rose tea, macaa, the "miracle" moisturizer (to which I am now addicted), snake oil, and yak cheese handcrafted by two young Harvard-educated Chinese women and a Wisconsin cheesemonger, are available. In the fall of 2017 the owners are slated to open a new property of semi-permanent tent structures in the Yi village of Bodolo, training residents in hospitality and pledging a percent of each night's stay to go directly back into community projects.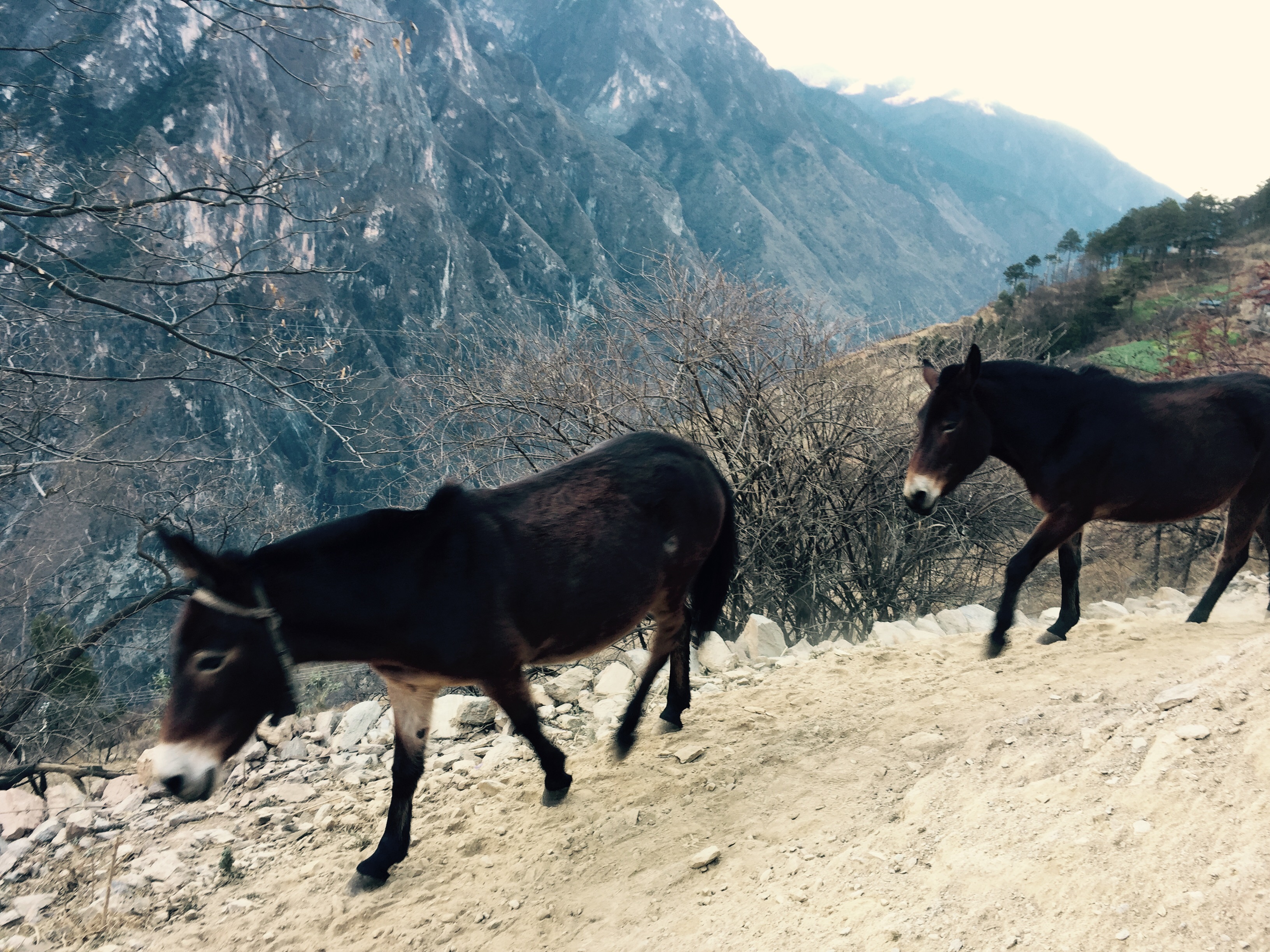 Shuhe is an ideal launching point for a trek into Tiger Leaping Gorge, about two hours further north in the direction of Shangri-La. It is one of the world's deepest gorges and is a trek of narrow and steep paths, wide valleys, small villages, and the occasional donkey herd. Its an intoxicating way to spend a few days in one of the country's more remote destinations. Guest houses dot the way after the infamous climb up the 28 bends (I recommend Half Way Guest House which claims to have "the number one balcony under heaven"). Crowded the trail is not, but if you're lucky you may meet someone from every continent. Hiking in any season other than the dry months is not advised, and even so, I encountered a hail storm and perilous waterfall crossing.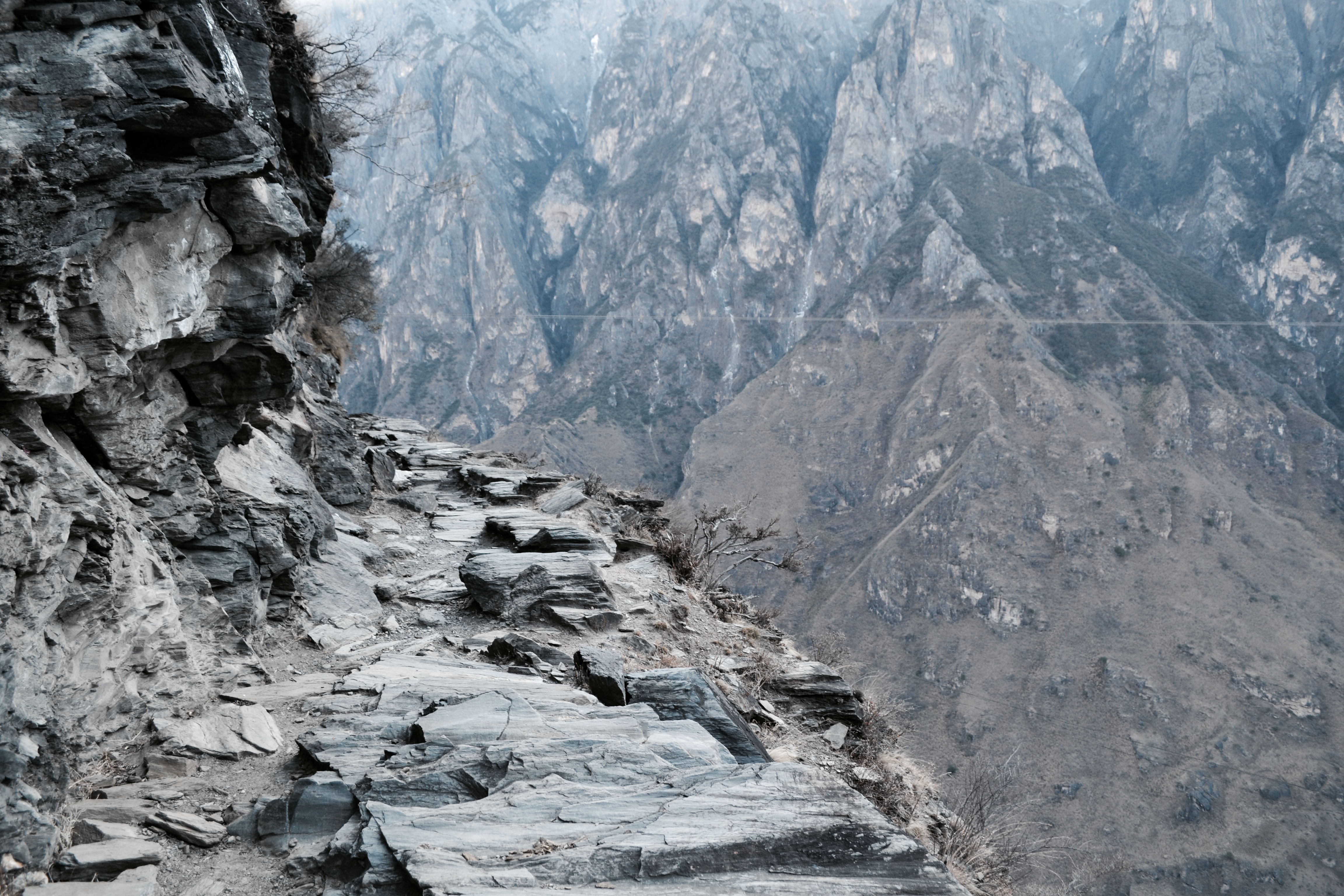 You might find the feeling in the air encourages you to continue traveling north from the gorge to Shangri-La and deeper into the Himalayas. You would be wise to follow that tug. But for me, time reminded me of its persistent march forward. My time in Yunnan had drawn to a close. The Year of the Rooster was well underway. The moon was waxing. The spring festival's firecrackers had weakened to almost a silence. But their echo…that will always remain.