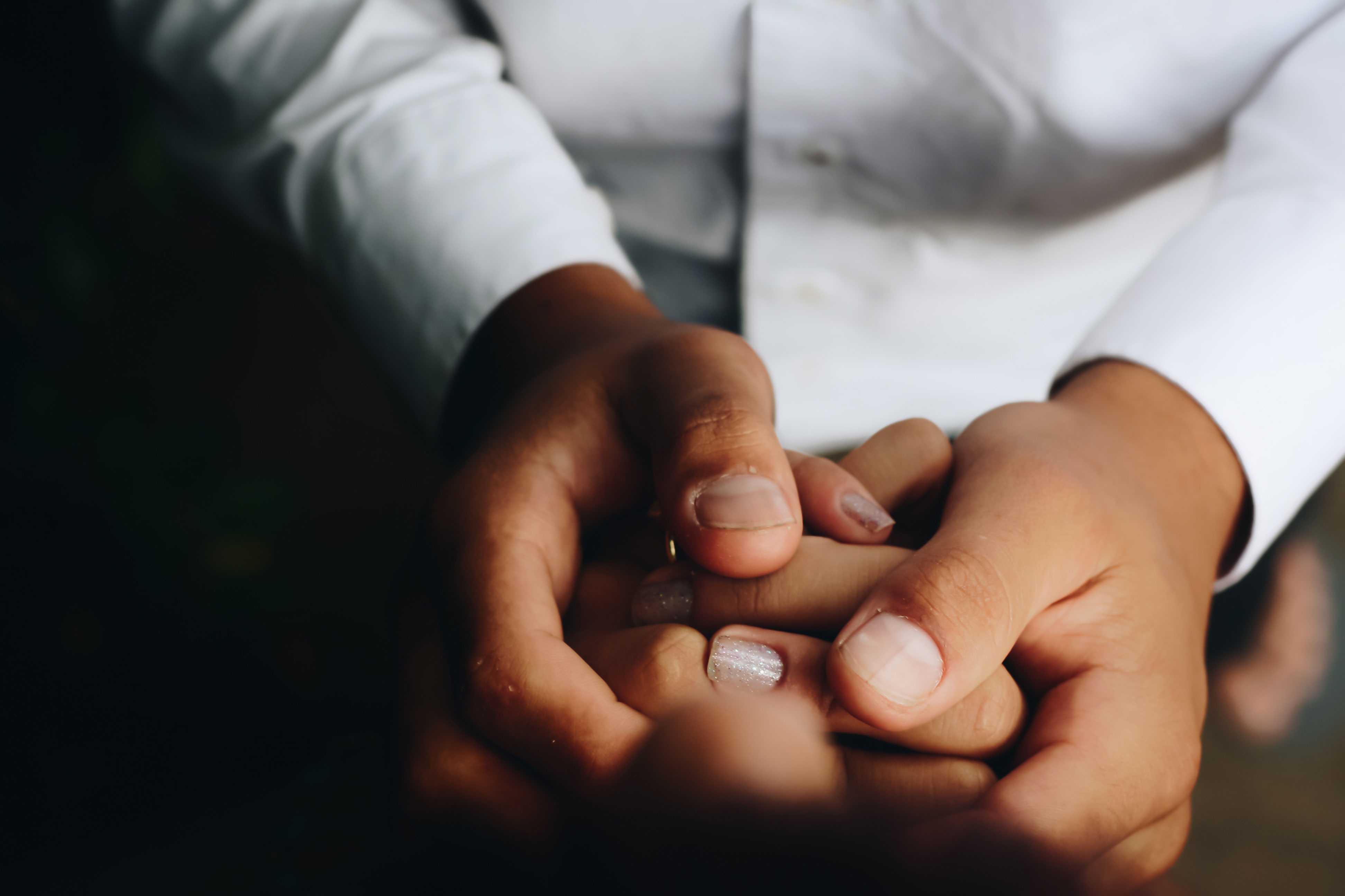 by Chantal Lozano
Would you pay someone to cuddle? It may seem bizarre, but people would and people have. Cuddle therapy is a form of holistic healing with elements of massage therapy and psychological counseling. It could even be an option for the growing number of Americans reporting post-election emotional distress, or for those suffering from holiday-related stress. It's already been used by people suffering from PTSD, anxiety and other ailments.
"This isn't about sex," said Adam Lippin, CEO of The Cuddlist, one of a few professional cuddling services that offer sessions of hugging, tickling, spooning and conversation. The Cuddlist charges $80 for one hour. Cuddler and client remain clothed at all times. It is strictly professional and—most importantly—platonic.
People are social creatures by nature. Regardless of an individual's personal space or social anxiety, touch is essential to our existence. Without it, people experience negative emotional effects, including depression and low self-esteem. Cuddling, or touch generally, increases a person's oxytocin levels. Oxytocin, otherwise known as the "bonding" hormone, relieves stress and anxiety. Oxytocin also reduces blood pressure and risk of heart disease. Touch can also help restore white blood cells and strengthen the immune system.
"Touch—if done with boundaries—is the most basic form of healing," said Lippin. "This is something I want[ed] to be involved in, in a significant way. This is my purpose."
Lippin's first experience with cuddle therapy was at a Cuddle Party workshop. Founded in 2004 by two relationship coaches, Reid Mihalko and Marcia Baczynski, The Cuddle Party is a nonprofit organization that hosts group cuddle workshops throughout North America and the United Kingdom. There, he met many people from different backgrounds with a wide array of reasons for seeking out alternative therapies. He remembers a celibate monk and a devout Christian man. It was these people who confirmed for him that professional cuddling is a legitimate practice that produces legitimate results.
In January 2016, Lippin and Madelon Guinazzo, co-founder and director of training, launched The Cuddlist in New York City. The company promotes consensual touch and communicating consent through healthy and positive ways. With Lippin's positive experiences with Cuddle Party, he has also made attendance at a Cuddle Party workshop a requirement for certification.
Lippin has been teaching yoga and meditation on and off for 20 years before committing to the cuddle therapy industry. He says his background in yoga and meditation helps him understand how holistic healing, including massage therapy, benefits a person's physical well-being.
"The basic concept is yoga is all about becoming who you are and seeing your true nature," said Lippin. "Meditation, it's about quieting the mind and getting past the noise… With cuddling, two people will see each other as human beings and make a connection that is beyond words and right into the essence of who we are, and that's where healing can take place."
Touch, he believes, is missing in many people's lives. "[Touch] is what keeps us connected," Lippin said. It's common for Cuddlist clients to have experienced loneliness, stress and anxiety.
The Cuddlist has about 68 cuddlers employed around the country. "The ideal candidate is someone who isn't very needy," Lippin said. "We need someone who can be there [for the client] and guide the session." Many of the cuddlers have a background in sex education, massage therapy or trauma counseling. Here, they put their experience to use.
All sessions adhere to the company's Code of Conduct, a set of rules that employees and clients alike must follow. This includes understanding that this is a non-sexual service, client confidentiality, the minimum clothing appropriate for a session, parts of the body that all parties are forbidden to touch and personal hygiene.
Appointments take place in the client's home or the cuddler's home. The cuddler guides the session, but the client essentially controls it. It is important and encouraged for clients to vocalize what they want to do during each session—whether it is spooning, massage or talking.
Janet Trevino, one of The Cuddlist's cuddlers based in San Antonio,  worked in sex education before learning about cuddle therapy. She's been surprised by the range of clients. Many come from a military background—some enlisted, some veterans. Others with psychological problems, especially PTSD, insomnia or night terrors, see her as well. From singles to widowers, the people who visit her miss touching and being touched. Many of those who are single aren't looking for relationships but miss physical contact nonetheless. Those who aren't single are often in committed relationships where they do not touch, from personal reasons to their partner simply being adverse to touching.
This might be where cuddle therapy has a stigma. The sexual component to cuddling is hard to shake off people's minds when they hear about cuddle therapy.
"I'm hesitant to say any more about [those who come from relationships]," Trevino said. "It brings up a lot of questions about fidelity. That's not for me to answer, but touch is a need. Finding alternative ways that keep everyone safe is a priority for each individual."
Her clients are predominantly male. With her practice in sex education, she also recognizes sexuality can influence clients to see her, and she knows when and where to set the boundaries. "I can tell when there is play," Trevino said about instances during cuddle sessions when clients become suggestive. "It becomes important for me to remind them I'm a professional."
Trevino believes that the job also requires some level of intuition. During her time with The Cuddlist, she has never felt threatened or uncomfortable with a client. She recalls phoning potential clients who have requested a session with her. After introducing herself over the phone, many clients have hung up on her mid-conversation. "I feel like [the people who do not respond to my calls are] doing me a favor," she said.
One of Trevino's clients, Robert, is a disabled veteran who suffers from PTSD. After researching Craigslist for therapy alternatives, he came across Trevino's advertisement for cuddle therapy. After some time of apprehension and research, he concluded cuddle therapy was an authentic practice, not a sly term for prostitution. He has been seeing Trevino once a week for about two months.
"The days [I see her], I'm able to sleep without the sleep medicine that's prescribed to me," Robert said with an air of relief in his voice. "When we're done with a session, I can come home and take a two- to three-hour nap."
About the Author
Chantal Lozano is pursuing her M.A. in publishing and writing at Emerson College. She is also a production editor at Redivider. She has previously interned at Appalachian Mountain Club, Great Taste Magazine and KTLA 5 Morning News. Follow her on Twitter @chantilly___.

Lead photo by Matheus Ferrero/Unsplash