We're laying down 5 simple tips for stepping out of your comfort zone and helping others. It's a win/win, right? Challenge yourself to complete just a few of these and we promise you'll grow, explore, meet new people, have fun and make a difference.
1. Do some good on your next vacation
Use your next vacation days to do some good! Take advantage of time away from your normal routine to really step out of your comfort zone by volunteering at local shelters, bringing needed supplies with you in your suitcase and making a positive impact on the community you're visiting. And what better way to experience the culture than to connect with locals through meaningful service?
2. Go on a road trip…with strangers
Hear us out on this one. We're not suggesting you hitchhike across the country in a VW bus full of strangers. There's a much safer (and fun) way to do it. Have Fun Do Good offers unique road trip excursions to destinations like Zion National Park, San Diego, Costa Rica and more and partners with non-profits along the way. And just as the name suggests, the trips are the perfect blend of fun and giving back.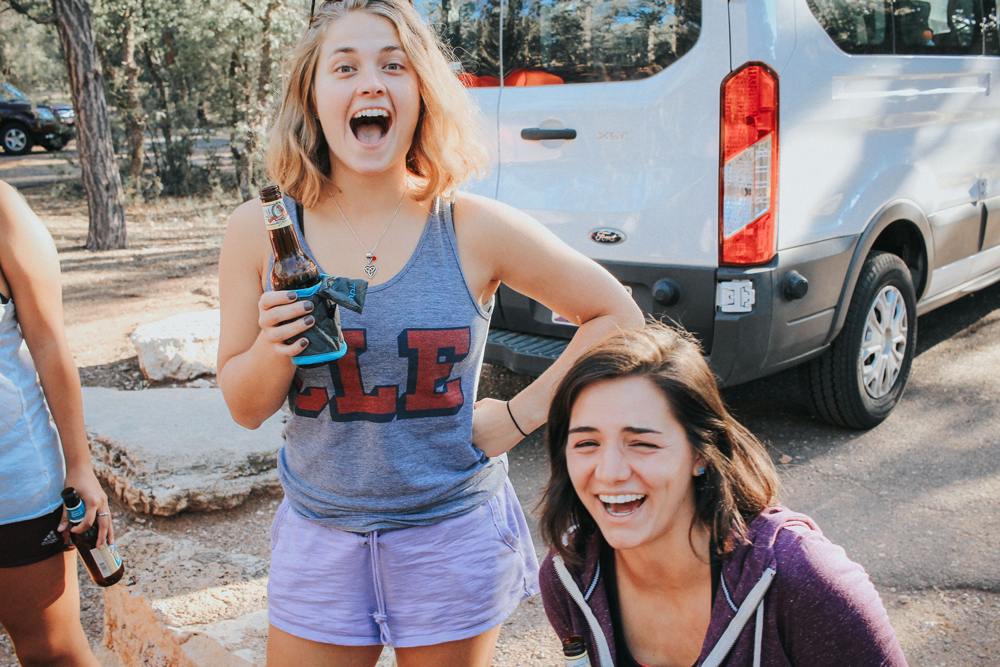 3. Hang out with risk takers
Ain't no shame in the fake-it-till-you-make-it game. Find risk takers you admire, start spending time with them and mimic what they do. These are usually the people who are making change, improving communities and doing the things others are scared to do. Pretty soon you'll be the one taking risks and making a difference.
4. Complete a random act of kindness
There are literally no excuses for not doing this one. Right now. Wherever you are. Just find a way to fit random acts of kindness into your normal routine, and you'll be surprised by the connections you make, the personal growth that happens and the number of people you inspire. Buy lunch for someone who's hungry, mow your neighbor's lawn while you're doing yours or give your umbrella to someone who needs it on a rainy day. Whatever you do – do it now!
5. Check out volunteermatch.org
This awesome site matches up non-profits with volunteers based on their location and interests. In basically no time at all you'll be connected with an organization that needs someone with your talents and passions. We get it – taking the first step to volunteer can be tough. Volunteermatch.org removes those uncertainties and hesitations so you can jump right in and start making a difference.