The Isle of Skye is worlds away from the dark and dreary Highlands on the other side of the bridge. With landscapes that rival that in The Lord of the Rings and a local economy that thrives on tourism (but without the crowds), there's no shortage of history and culture for those that want a healthy balance of cozy luxury and rugged nature.
Describing places as magical might be cliché, but there's no adjective that better embodies Skye's spirit. Translating to "Isle of Mist" from its Norsk name (Eilean a' Cheò), the fog that shrouds this island seems to separate it from the rest of the world. Yet, when these shifting mists clear out under the sun, it's easy to see that this place is not just an enchanted realm for story-tellers. With its new accessibility and contemporary spin, it's a refuge for artists, hikers, small town folk, photographers and coffee lovers.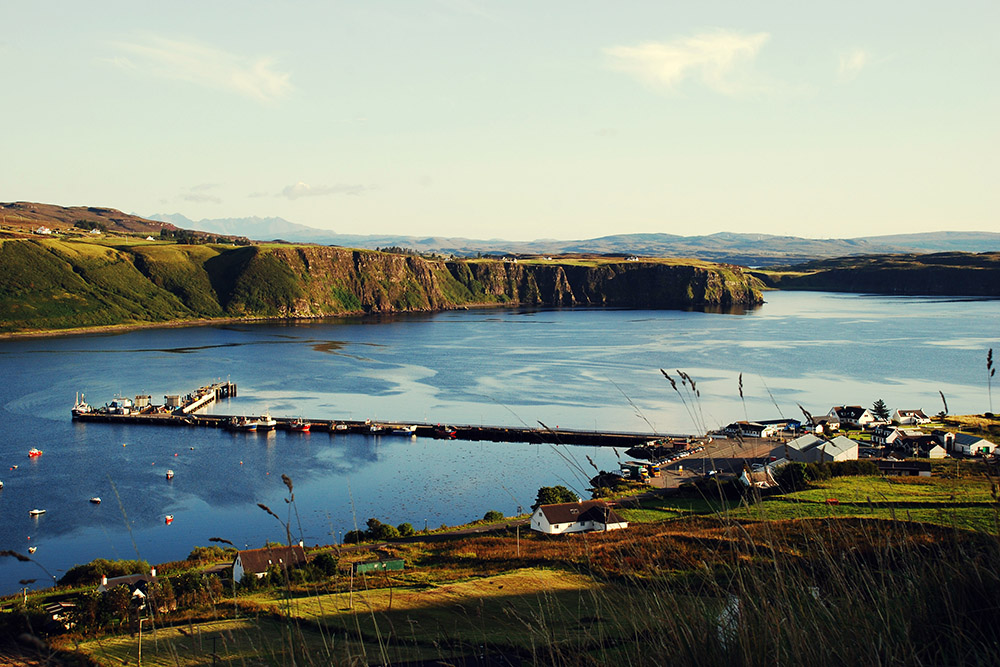 Shaped like the outstretched wing of a mystical creature, the Isle of Skye is the largest of Scotland's Inner Hebrides islands, at around 600 square miles. The Cuillin Hills jut dramatically out of the island's center, then radiate outwards. The result is an unorganized splatter of jagged peninsulas, hidden coves, and looping footpaths that cover leagues between two points that are practically adjacent. Drastic cliffs merge with rolling plains, rocky piles spill onto serene lochs, steep waterfalls fall into the ocean and sea arches slope elegantly into golden bays.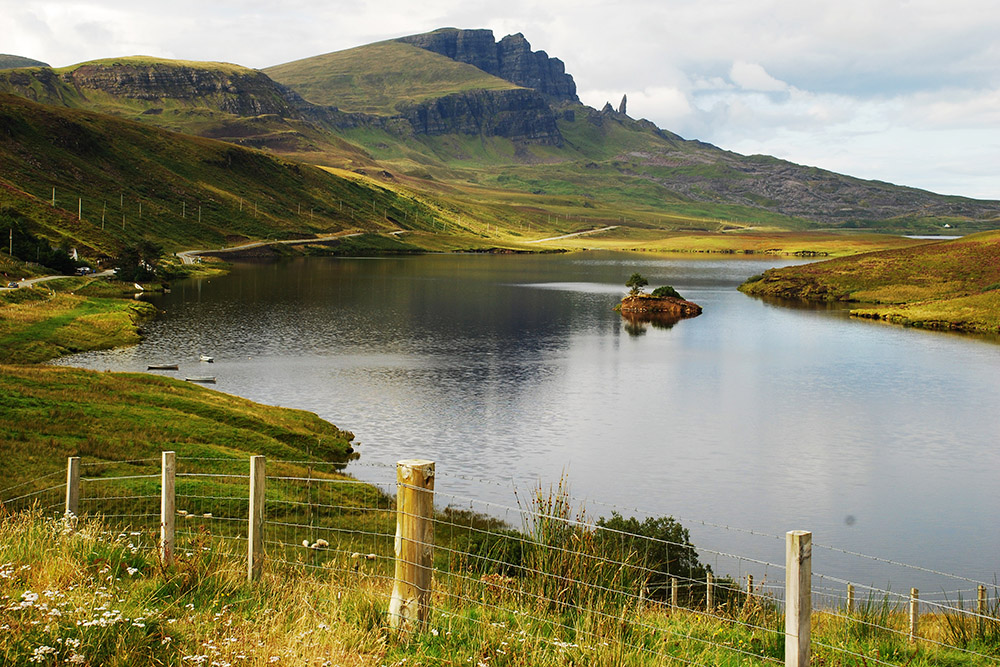 Any path makes for a satisfying hike with surreal landscapes, but notable places of geographic interest include Kilt Rock, a sea cliff on the Trotternish peninsula formed of vertical basalt columns and sills of dolerite. Nearby is Mealt Waterfall, a 60-meter gush of water into the Sound of Raasay. The Black Cuillin, often referred to as Britain's only real mountain, is certainly worthy of any adrenaline-craving hiker, while the sparkly Faery Pools at the base of its ascend make for the perfect family stroll. No visit to the isle is complete without a visit to the Old Man of Storr, whose range of folklore is as large as its summit is steep.
When done overcoming mountains, there are many  comfortable BnB's and muddy bunkhouses, both isolated and in picturesque fishing villages. In Portree, colorful facades hide equally-vibrant hostel interiors, while the MacDonald's historic clan lives on in its luxurious guesthouse. There's also plenty of spaces for caravans and places to pitch a tent, so make the most of star-gazing opportunities if weather permits.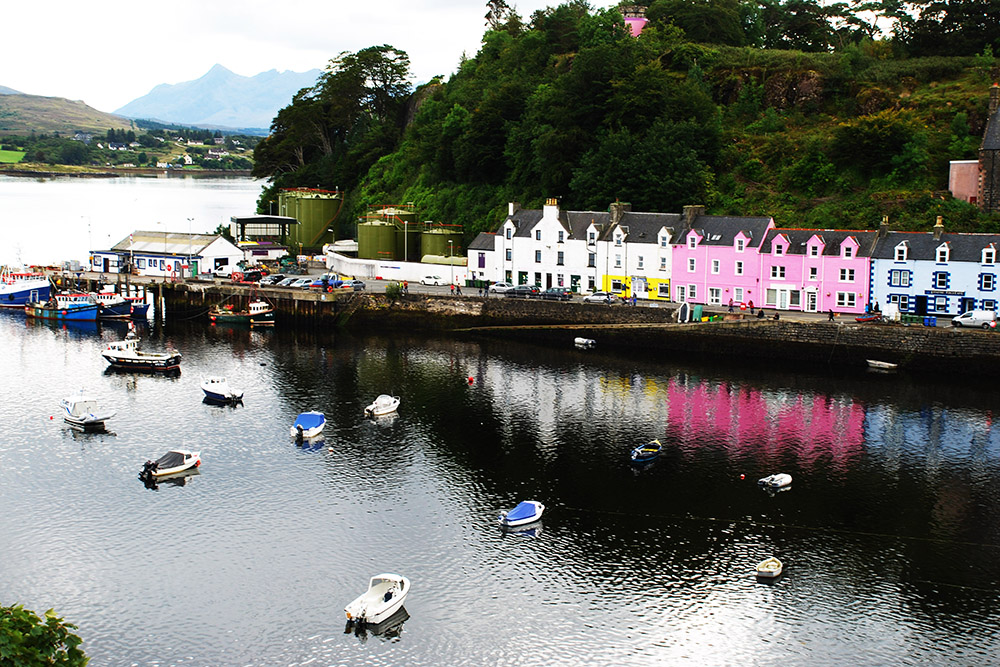 Food options are not in shortage either. In addition to fish'n'chips at seaside pubs, there's also health-conscious nibbling at aesthetic nooks. Outside of Glendale lies The Red Roof Café, an eatery, gallery space and performance area that boasts a delicious menu full of organic and locally-sourced ingredients. On the north coast, Ellishadder Art Café merges high quality crafts with delicious baking to create a warm atmosphere. Café Sia serves artisan coffee roasted in-house and wood-fired pizzas, The Old School Restaurant offers Scottish cuisine with a modern twist, and Mor Books and the Windrush Café Studio can satisfy the coffee-seeking book nerd and pattern-oriented vintage clothes shopper at the same time. There's even a couple of Michelin-starred restaurants on this barren island, for those craving something a bit fancier.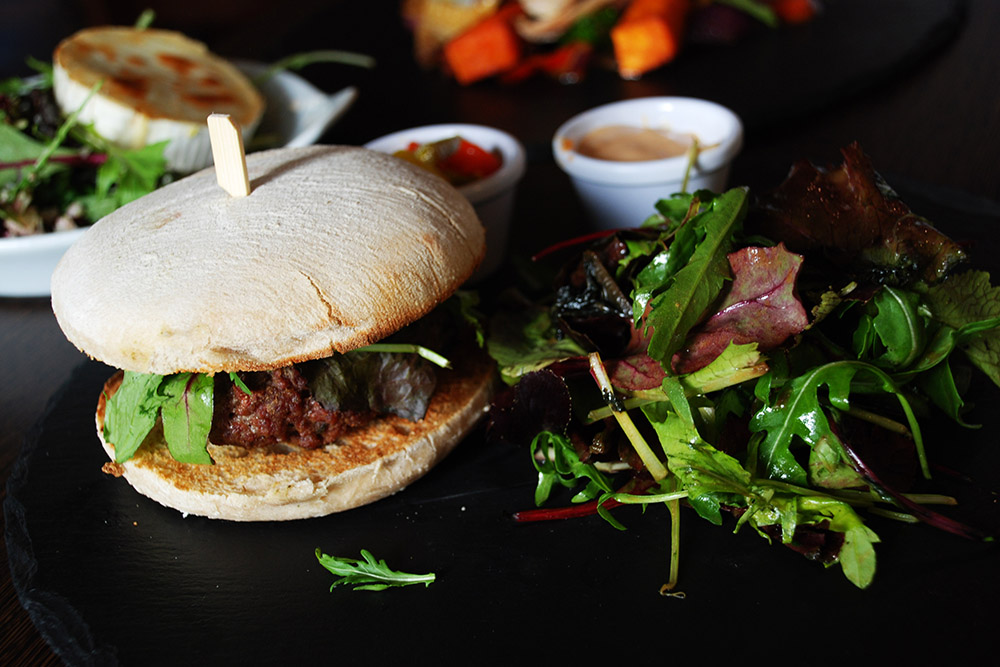 To help the delicious grub go down, Skye Ale produces brews bottled with all of the temperaments of the island's weather patterns. Whiskey enthusiasts won't be disappointed with Talisker Distillery, whose single malt is as bittersweet in beauty as the landscape that surrounded it.
History is apparent, with tumbling castles and ancient forts perched proudly at the edges of the sea. The Uig Tower (aptly nicknamed "Captain Fraser's Folly") is worth a glimpse and Flora MacDonald's grave worth a visit. Here, ancient structures suffer the passage of time, but don't mingle with the industrial growth of humanity. That's not to say that there's no modernity on the Isle of Skye, though. Dualchas Architects and Rural Design Architects use traditional materials and designs in cost-efficient, stylish forms, and their success is reflected in their presence throughout the area.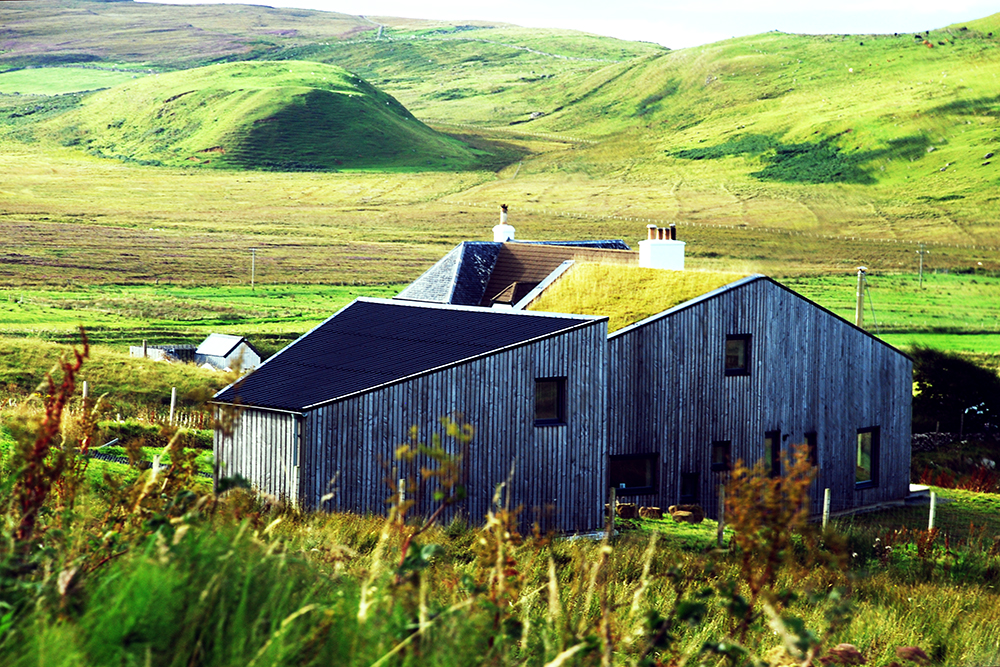 Continuing the link between old and new is the thriving art scene. Whether it is depictions of century-old rock formations with innovative materials or futuristic statues out of the land's resources, nature plays a large part in the creative process on the Isle of Skye. The well-organized Skye and Lochalsh Arts and Crafts Association offers maps and brochures for personal tours of the best art studios, craft centers and photography exhibits of the island.

It's suggested to bring your own camera though, as the mere nature of Skye lets anyone walk away with medal-worthy photographs (and the lazy sheep make for great models). Plan the best way to cross the mists, discover Skye's treasures, and capture the essence of Scotland.
ABOUT THE AUTHOR:

Julia is an artist, avid traveler, theater geek, future bestselling author, and language teacher. Born in Germany to a Polish family, she grew up in Texas and has spent the last six years living out of her suitcase. Most of her travels revolve around Europe and the Americas, chasing the next adventure. Follow her @jgzaremba.