BY CARRIE GAVIT
Looking to kick coffee or dive into a new summer drink addiction? Matcha might be the answer. It's a green tea made through a slightly different process than most teas. Instead of steeping the leaves and disposing of them before drinking the tea, matcha comes in a powdered form. The leaves are dried and ground before being mixed with hot water. This process creates a strongly caffeinated tea drink. The caffeine level is comparable to a cup of coffee but creates a calmer alertness. Additionally, matcha offers a multitude of health benefits such as vitamins and minerals, antioxidants, boosting your metabolism, lowering cholesterol and blood sugar and helping with concentration. Visit these popular matcha bars throughout the country to see for yourself.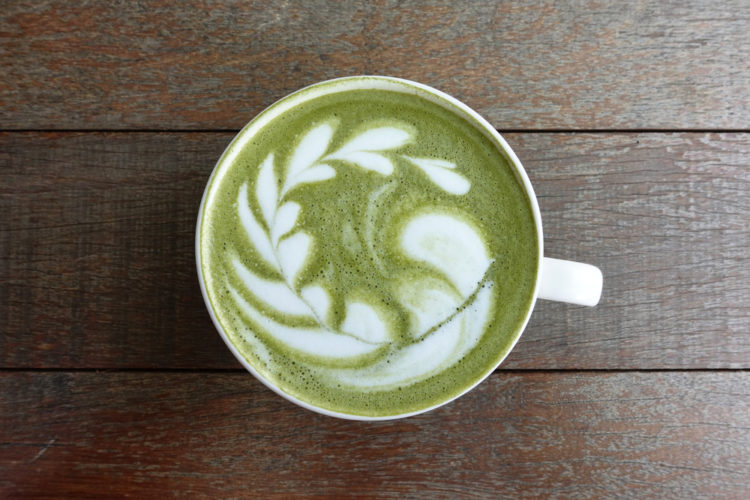 Matcha tea via Shutterstock
Tea Bar, Portland, Oregon
Erica Swanson opened Tea Bar in 2014. The menu is full of teas from family farms throughout the world. If you're looking specifically for matcha, you'll find it in multiple forms on the menu. Tea Bar serves up matcha tea infused with vanilla bean, in the form of a latte, with milk and tapioca pearls or with raw honey.
Teatulia Tea Bar, Denver, Colorado
Teatulia Tea Bar serves up coffee, tea and food providing customers with options. Most of the tea comes from Teatulia Organic Single Garden Teas, a cooperative started in 2000 located in Bangladesh. The tea is sustainably grown, direct and provides employment at living wages. Matcha is found on the menu with lemonade and mint leaves, as a latte or with agave and vanilla.
Ippodo Tea Co., New York City, New York
Ippodo Tea Co. opened its first location outside of Japan in 2013. The NYC location offers a variety of of matcha teas from thick to thin, as a slushy or shaken. Employees travel from Kyoto, Japan to provide assistance to customers and answer any questions about Japanese green tea. If you're not in Japan or New York, their tea is available for purchase online.
Zhi Tea, Austin, Texas
Since 2006, Zhi Tea has worked to taste, design, blend and order the best teas for its customers. While these can be purchased online, the storefront provides customers with a more hands-on experience. Before ordering, customers can read about and smell the variety of teas available, of which matcha is included. The shop is dog-friendly and includes a menu of snacks. If you enjoy your matcha enough, you can purchase the necessary items in shop to make it at home on your own.
Nada Tea and Coffee House, Chicago, Illinois
Nada Tea and Coffee House has been steeping tea since 2006 as a Japanese-style tea house. The tea and coffee house is designed to create a peaceful atmosphere while customers enjoy tea, coffee and snacks. The green tea used to make matcha mochas, matcha lattes and matcha Viennese is imported from Kyoto, Japan. If you're interested in sampling matcha in a new way, try Nada Tea and Coffee House's unique matcha yogurt.
ABOUT THE AUTHOR
Carrie Gavit is a recent grad of the University of Texas at Austin. She received her MA in Women's and Gender Studies and studied the U.S. slaughterhouse industry. Follow her @CarrieGavit.
Matcha tea via Shutterstock.