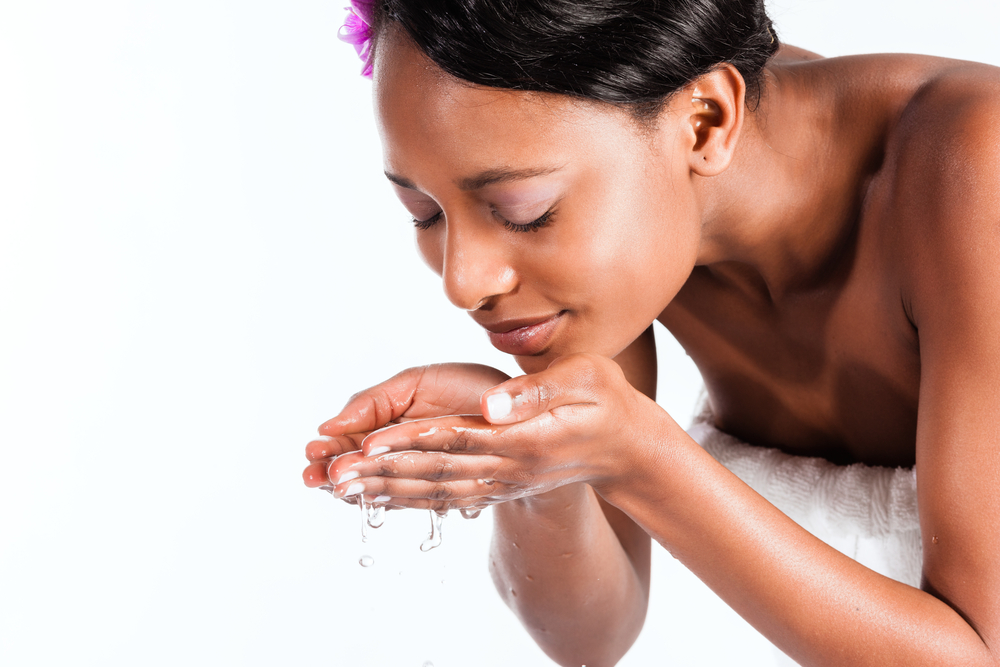 BY SARAH E. DOLLARD
As an environmentalist, I was horrified to discover that my facial exfoliator contained microbeads—tiny plastic balls that are small enough to slip through sewage plant filters and ultimately pollute waterways. Marine wildlife can mistake microbeads for food; in addition to being bad for the fish, this means that humans could inadvertently consume microbeads by eating them.
On December 28, 2015, President Barack Obama signed a bill banning the U.S. manufacture and distribution of most microbead products as of July 2017. As microbead awareness has increased, many people have been seeking out eco-friendly facial exfoliants. Fortunately, there are plenty of options.
Are you wondering if there are microbeads in a product you already use? If so, search the ingredient list for polyethylene, polypropylene and acrylates copolymer—these are all plastics used to make microbeads.
All of the products on this list have been confirmed as microbead-free by beatthemicrobead.org.
DIY
1. Oatmeal
Ground oatmeal is perfect for people who want a light exfoliant. It's very gentle but abrasive enough to remove dirt and dead cells. Due to its absorbency, oatmeal is ideal for people with oily skin.
Recipe: Oatmeal scrub
2. Jojoba Beads
Often mistaken for microbeads, jojoba beads are made from jojoba oil and are biodegradable. Their round, smooth form makes jojoba beads perfect exfoliators for people with sensitive skin.
Recipe: Pineapple and jojoba bead scrub
3. Coffee Grounds
Coffee grounds make great, moderately strong exfoliants. They're rounded but with rougher edges than jojoba beads for extra polishing power. Coffee grounds also have anti-oxidizing properties, which promotes brighter, younger-looking complexions.
Recipe: Coffee scrub
4. Almonds
The strength of almond exfoliation depends on how finely the almonds are ground. In addition to their scrubbing power, almonds also contain oil that acts as a natural moisturizer, promoting smooth, polished skin.
Recipe: Almond and honey scrub
5. Sugar
Sugar is a heavy exfoliator—the coarseness allows for intense sloughing power, but isn't so rough that it will scratch your skin. Because of the harsher texture, experts recommend using sugar scrubs no more than once a week.
Recipe: Brown sugar and honey scrub
BUY IT
6. The Body Shop's Seaweed Pore-Cleansing Facial Exfoliator
This gentle, soap-free scrub uses jojoba beads to remove dirt and dead skin cells, and taps seaweed to hydrate. This product is suitable for normal to oily skin, as well as sensitive skin.
Buy it here for $18
7. Surya Brasil's Sapien Facial Scrubs
Surya Brasil produces eco-friendly, vegan, cruelty-free products, including Sapien Men and Sapien Women Facial Scrubs. The women's formula uses coconut bark to exfoliate and buriti oil to soften and moisturize. The men's formula of aloe vera, acai seeds and clay cleanses and exfoliates without irritating, and is meant to prevent ingrown hairs and skin irritation associated with shaving. The women's formula is slightly more expensive, but contains more product.
Buy the women's formula here for $16.99
Buy the men's formula here for $16.39
8. Say Yes to Grapefruit Daily Scrub
This product uses lemon balm to repair the skin while grapefruit exfoliates, brightens and evens. This exfoliator is not only environmentally friendly—it's also paraben- and cruelty-free.
Buy it here for $9.99
9. Burt's Bees Peach & Willow Bark Deep Pore Scrub
This strong exfoliant uses willow bark and ground peach pits to cleanse and polish the face. Unlike many of the commercially made exfoliators, this product is fairly cheap and can be found in many drugstores.
Buy it here for $8
10. St. Ives Apricot Scrub
This apricot scrub uses ground walnut shells to create a powerful exfoliant. The texture is rough, so it isn't recommended for people with sensitive skin, but it is perfect for those looking for strong polishing power. This product is affordable and available at many drugstores.
Buy it here for $3.09
ABOUT THE AUTHOR
Sarah E. Dollard is pursuing an M.A. in publishing and writing at Emerson College. When she isn't reading, writing or editing, she can be found researching potential travel destinations, playing video games or spending time with her girlfriend and their two beautiful cats. Follow her @SarahEDollard.

Photo of woman washing face by Shutterstock.