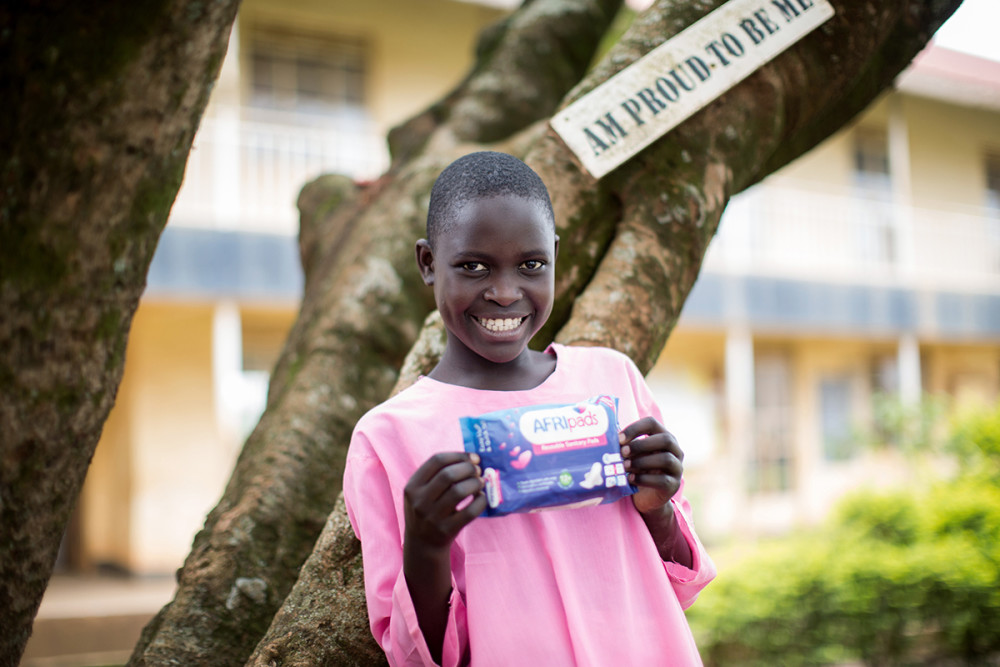 By Alexandra Gandolfo
In the developing world, menstruation and the lack of sanitation and supplies often prevent women and girls from working or going to school. Only recently have groups inside and outside of these countries been able to draw significant attention to the issue. AFRIpads deserves some of the credit. The social business, founded in 2010 and based in Uganda, trains locals to sew and sell washable, reusable sanitary pads. By the summer of 2016, AFRIpads expects to create its one-millionth menstrual kit, which are used throughout Africa and around the globe.
Sophia and Paul Grinvalds, who both studied at McGill University in Montreal, founded AFRIpads with a mission "to empower women and girls through business innovation and opportunity." In addition to providing jobs and producing affordable menstrual products, the group educates girls and women about the female reproductive system and hopes to make menstruation an acceptable topic of conversation. I spoke via e-mail with Helen Walker, the communications and partnerships officer who got involved in June 2011 after her desire to live abroad nudged her into the program. "Growing up in the Netherlands," Walker explained, "where we can really discuss a lot of things very openly, I couldn't imagine how difficult it must be for these girls that something so natural was not even discussed."
AFRIpads gives girls and women in developing countries the means to leave the house during their cycle. "They don't have to stay at home because of a girl's problem," Walker wrote, "or maybe worse, because of a 'poor people's' problem, because they don't have the money to buy pads."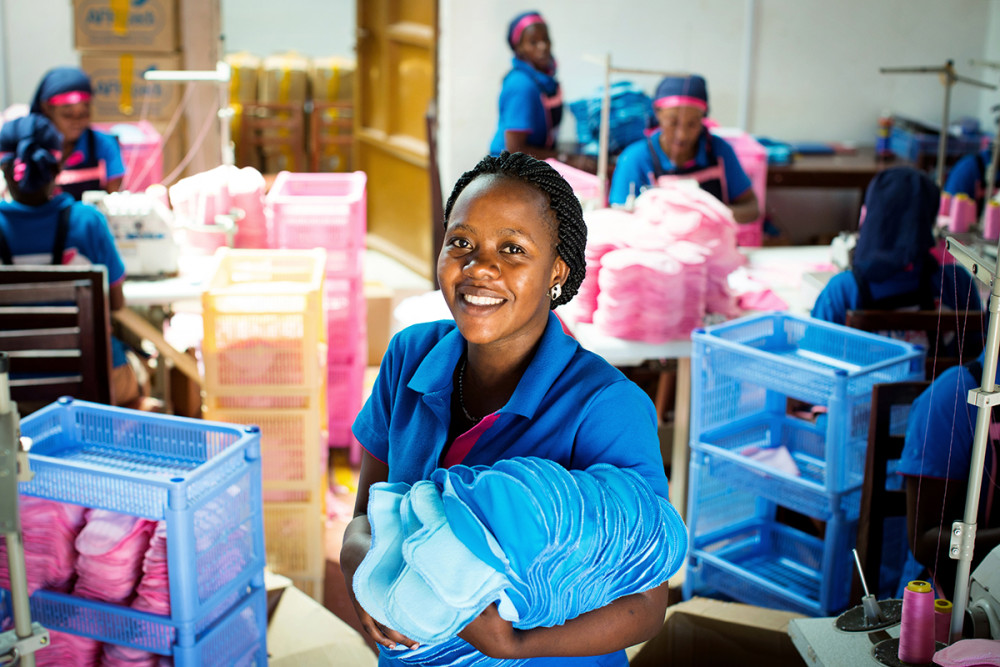 In Uganda, AFRIpads is also lobbying government agencies and others to provide sanitary facilities for women and girls to wash and change their pads cleanly and privately, so they don't get teased or bullied.
This teasing and bullying usually happens at the hands of boys. Despite this, Walker noted that there hasn't been much negativity so much as discomfort from the male population. But this aspect of Ugandan culture has made great strides due to people attending educational seminars and the passage of time, and some of the local men have become AFRIpads's greatest champions.
AFRIpads is hoping to expand its four facilities to better provide for its workers, offering perks such as daycare or gardens.
About the Author
A graduate student at Emerson College, Alexandra Gandolfo is equal parts literature, black coffee and bagels. Follow her on Twitter @ally_cat_g.

Photos courtesy of AFRIpads