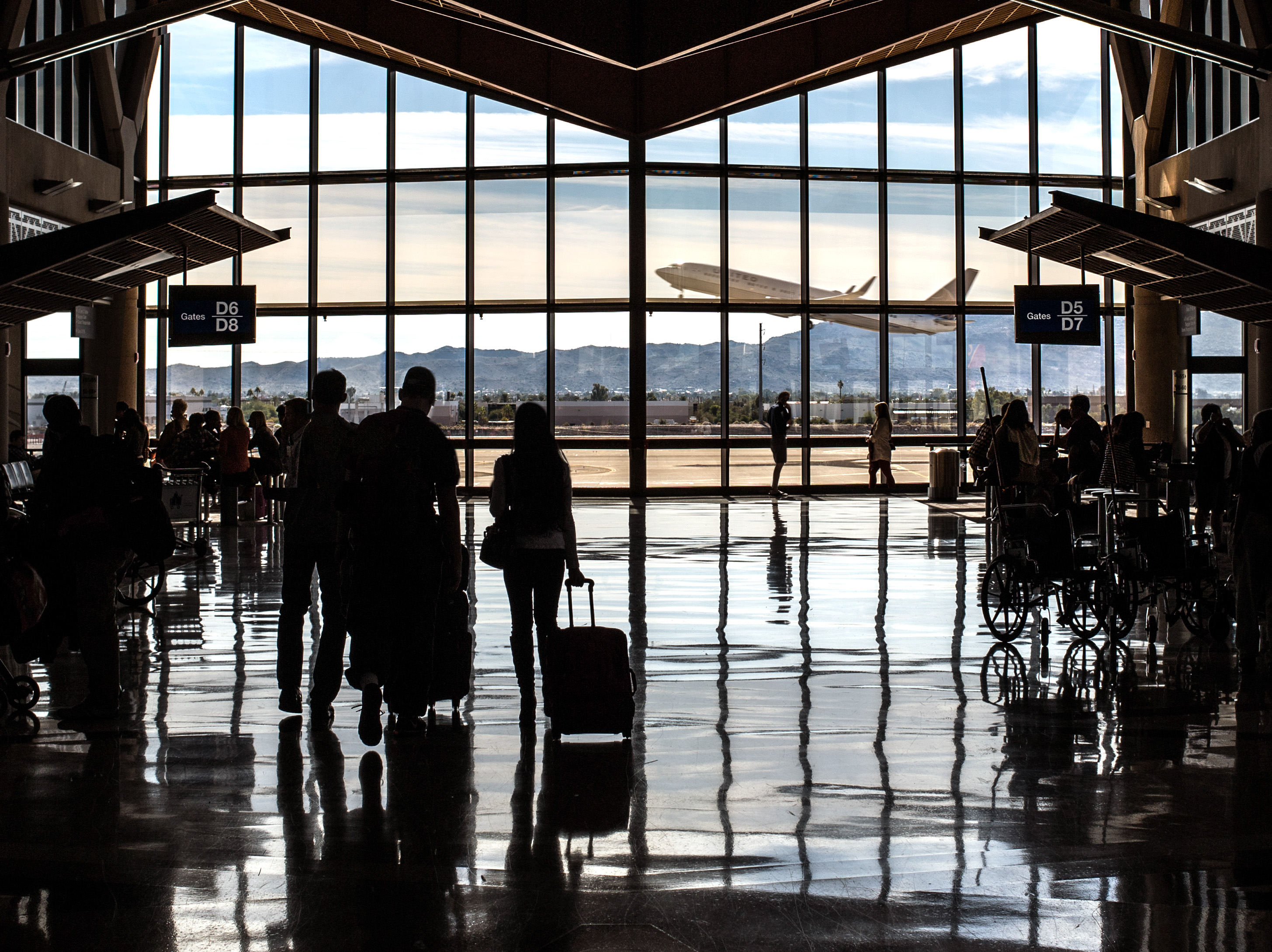 By Colin Daniels
Packing light is not always easy, especially if you enjoy having a lot of options. Well, I'm here to tell you it is possible to get many different looks and not have to carry a heavy suitcase. These tips are geared to what I wear, a man's wardrobe, but can easily apply to women's clothes, too.
Tip 1: Start With Basics
Often when packing, we think of looks for particular events, like "I'll wear this for dinner on the first night," or "That'll be perfect for the end of the trip," instead of thinking about individual pieces that can create different looks. I always pack tops that can do double or triple duty: a couple T-shirts, a button-down, a polo, a blazer. These components can be mixed and matched to create formal and casual looks. It is also important to keep in mind temperature swings; pack options for cold and hot conditions.
Tip 2: Focus on Khakis and Jeans
Khakis have become one of my biggest essentials because they can help create so many looks. If I want to be casual, I pair khakis with one of the polos. If I need to go formal, the khakis join the blazer. If I'm ready to unwind, I switch the khakis to a pair of jeans. I always bring a dark and light pair of both khakis and jeans so I can give myself options.
Tip 3: Don't Bring All Your Shoes
Yes, I know you want to show off all your shoes on your trip so everyone can see how stylish you are, but it is not necessary. My go-to: a pair of formal shoes and a dapper pair of tennis shoes. With those two shoes you can mix and match to make a formal outfit casual, or a casual outfit formal. I'll sometimes pair my formal lace-ups with jeans and a V-neck, so my casual look seems a little bit more elevated.
Tip 4: Buy a Portable Charger
If you are like me and constantly on your phone, you need to invest in a portable charger. When I travel, I love to take pictures and update my social media accounts so my followers know what is going on. Because of that, and sometimes not being able to find an outlet, I bought a portable charger so I won't have to worry about being stuck in Queens, N.Y., with a dead phone in a horrible rainstorm (yes, that happened and I learned my lesson).
Following these tips has worked for me, and hopefully they will work for you, too.
ABOUT THE AUTHOR
Colin Daniels is a journalism graduate student at Emerson College. After graduating, Colin plans on pursuing a career in communications. Follow him @RueDesRome.

Photo of terminal by Creative Commons