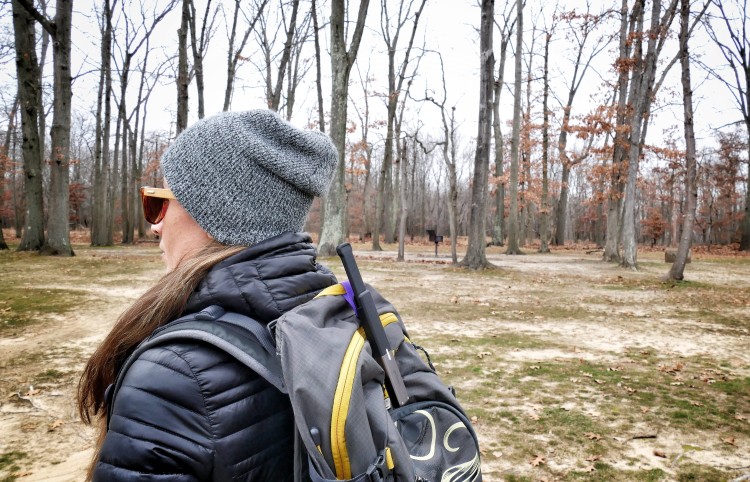 Have you ever been off-the-grid while traveling, hiking, or swimming with piranhas in the Amazon and wish you could communicate with the tribe you're traveling without using old school walkie talkies?
Enter goTenna, a small, rugged device designed to make "No Service" no problem. Just pair your smartphone with a goTenna using Bluetooth Low-Energy and communicate off-grid with those near you who also have goTenna, anywhere on the planet, regardless of access to cell reception, wi-fi or even satellites (we tested it out and had it working flawlessly in a matter of minutes). goTenna allows you to send and receive text messages up to 160 characters (emojis included) and share GPS locations on detailed offline maps, without ever relying on central connectivity. The best part is that you can depend on it in all kinds of situations: when hiking in remote areas, traveling, attending music or sporting events or during an emergency. Plus, because goTenna is end-to-end encrypted, it's not just for when you're off-grid, but when you want to be.
Before we went ahead and give it out stamp of approval, we took goTenna out for a test drive in a nearby park. We shut off our data and wifi signals, turned on bluetooth and paired the goTenna with each of our phones in a matter of minutes, attached the goTenna to our backpacks (check out Maria's in the feature photo) and went our separate ways. Simulating a situation where one of us were lost, we attempted communication via goTenna's intuitive iPhone app, and it couldn't have been easier to communicate. Messages went through almost instantaneously and we located each other in no time. In short, we give goTenna a big thumbs up and we'll definitely take it with us on our next hiking trip to the Catskills (or any of the below parks without a data or voice signal).
We wanted to be thoughtful and recommend some amazing off-the-grid spots sans data or voice connection, but goTenna friendly to inspire you to get out there and travel with your tribe.
Yakutat, Alaska
"In the remote village of Yakutat, Alaska — recommended as one of Forbes' best places to "get off the grid" — the interwebs are tough to come by. Visitors can enjoy the stunning scenery of the Gulf of Alaska without having to worry about texting, tweeting, emailing or Instagramming. The town, located on the northern side of the Inside Passage region, is full of hiking in the Tongass National Forest, outdoor recreation activities, and Native culture." (Huffington Post).

Canaima National Park
"Located in southeast Venezuela, this park boasts the awe-inspiring Angel Falls, which pours water from more than a half-mile up. A UNESCO world heritage site, Canaima has a unique geographical formation called a "tepuis," a massive rock plateau that covers roughly 65 percent of the park." (U.S. News Travel)

Rocky Mountain National Park
"Sweeping vistas are a main attraction at Rocky Mountain National Park in Colorado. The park contains 150 lakes and 450 miles of streams, plus ecosystems ranging from wetlands to pine forests to montane areas to alpine tundra." (National Geographic)
*This post was sponsored by goTenna.