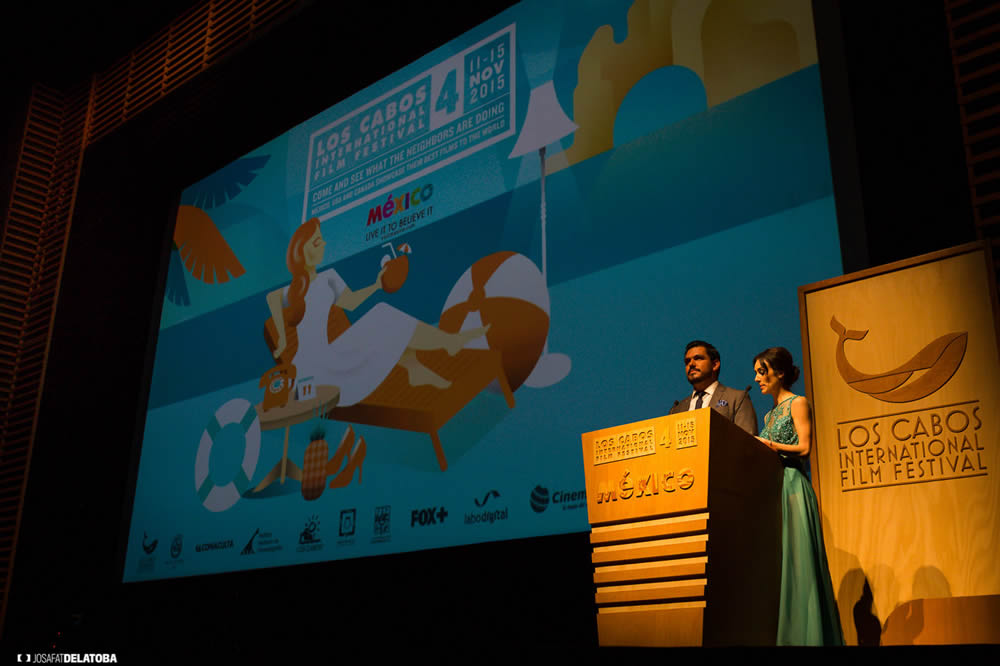 By Chelsea Stuart
Back for its fourth installment, and with a lot to prove following last year's debilitating Hurricane Odile, the Los Cabos International Film Festival successfully presented four days of impressive Canadian, American and Mexican film this November 11th to the 15th. This year, along with film industry guests, local and international media, and the greater Los Cabos community, the festival invited big names like Ewan McGregor, Liam Neeson, Alexander Skarsgard and Jared Leto to trek down to little ol' Cabo in order to present awards, participate in press conferences, and discuss their films.
With the intent to "Create a meeting point for the cinematographies in Mexico, the U.S. and Canada… a platform that allows North American industries to discuss, negotiate and build strategic alliances," the multicultural Baja festival manages to showcase the best in Mexican film while acknowledging and appreciating the work of its northern neighbors. As a guest at the festival, which took place at the Pabellón Cultural de la República, in Cabo San Lucas, I was lucky enough to attend the four gala programs and mingle with members of local and foreign press, film industry professionals, and cinema junkies.
I was rather surprised to see that for a relatively young program, the festival has already introduced a number of intriguing film categories and corresponding awards. Along with local and foreign "highlight" films, the festival has an array of genre specific categories which span far and wide. There's the "After Dark" category, featuring horror, science fiction, and black comedy; the "Tastes" category, which covers everything culinary; the music centric "B Side" program, and the 'Green' category presented by the Discovery Channel. This year's Green films touched on endangered species, environmental issues like global warming, and the fallout communities deal with as a result of natural disasters.
In the wake of their own very harrowing natural disaster, the fourth edition of the film festival was a perfect way for Cabo to show visitors from near and far that the vacation destination is back on its feet post Odile. With a laid back, pick and choose schedule during the day, and more formal galas at night, the festival had no problem finding its groove. The gala programs I was fortunate enough to attend included Jean-Marc Vallée's Demolition, Todd Haynes' Carol, Atom Egoyan's Remember, and Danny Boyle's Steve Jobs. Though quite emotionally devastating–particularly Demolition and Remember–each of the feature films offered a unique perspective on the human condition. And while I won't try to sway you with my opinion of each film–I'm no critic–I do encourage you to check out the trailers and some helpful synopsis's below.
Demolition by Jean-Marc Vallée
Synopsis provided by Los Cabos International Film Festival
After his wife dies in a car accident, Davis (Jake Gyllenhaal) refuses to mourn and bottles up his feelings. When his father-in-law (Chris Cooper) tells him that you have to break something to fix it, Davis takes this metaphor literally and embarks on a rampage of meaningless destruction, seeking a catharsis that he's unlikely to achieve. Using the excuse of a refund request, he writes a letter of complaint to a vending-machine company that turns into a confession whereby he unintentionally reconnects with his own feelings. Moved by Davis' frankness, Karen (Naomi Watts), the company's customer service manager, contacts him, and they establish a very peculiar bond that helps him to find the balance that he needs.
Carol by Todd Haynes
Synopsis provided by Los Cabos International Film Festival
During Christmas of 1950, Carol Air (Cate Blanchett), an elegant socialite, goes to a New York department store to buy a present for her daughter. In the doll section, she's attended by Therese Belivet (Rooney Mara), a woman much younger than herself with whom she immediately feels a connection. Smitten, Carol forgets her gloves, giving Therese an excuse to see her again. Despite their class differences, Carol and Therese get swept up in an indescribable fit of romantic passion that neither of them attempts to put a name to. However, their idyll cannot escape the closed, oppressive mentality of the period, in a predominantly male society that can't even conceive of such a love affair.
Remember by Atom Egoyan
Synopsis provided by Los Cabos International Film Festival
Zev Guttman (Christopher Plummer), a sick widower, leaves the nursing home where he's living to travel to various cities in the USA and Canada to take revenge on the Nazi commandant who tortured him in a concentration camp 70 years earlier and murdered his family. Max (Martin Landau), his wheelchair-bound friend from the home, who shared his suffering at Auschwitz, has discovered the cover identity used by their common enemy and drawn up a meticulous plan whereby Zev, who is more capable of doing so, can track him down and kill him. Zev will have to follow the plan to the letter, since his growing senility threatens to make him forget what his mission is.
Steve Jobs by Danny Boyle
Synopsis provided by Los Cabos International Film Festival 
Based on the biography of Apple's co-founder, this film tells the story of Steve Job's life, the technological genius, from an unconventional angle and within a time frame that stretches from the launching of the first Macintosh computer in 1984, to the presentation of the iMac in 1998. This is an intimate portrait of the tenacious, brilliant man (played by Michael Fassbender), the Apple's master mind who revolutionized the digital era.
To find out more about the festival or stay up-to-date on next year's festivities, keep an eye on the Los Cabos International Film Festival site.
About the Writer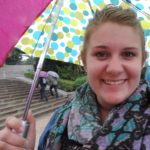 Chelsea Stuart is a recent graduate of Boston's Emerson College and a new Brooklyn resident. When she's not reeling from wanderlust (she lived on a ship for four months and visited 15 countries with the study abroad program Semester at Sea), she's planning her next trip, reading, writing, thrifting, drinking an absurd amount of coffee, and Netflix bingeing like any good Millennial. Follow her on Twitter for more of her articles and occasional pop culture ramblings.
Feature photo via Los Cabos International Film Festival