Vacations serve all types of purposes; sometimes you're looking for a grand adventure, while other times you're in sore need of some rest and relaxation. If your next retreat falls into the latter category, you'll certainly want to check out the ultra-luxury resorts, spas and restaurants of Los Cabos, Mexico. Los Cabos is called the Resort Corridor for good reason – the land that lies between Cabo San Lucas and San Jose del Cabo is home to some of the most breathtaking resorts in the world. Situated in an area where the desert meets the sea, Los Cabos, as it's known collectively, is famous for its beaches, sport fishing, golf and hotels.
After being devastated by Hurricane Odile in September 2014, the resorts of Cabo were forced to shut down, evaluate their damage and see to the renovations that were necessary in order to reopen. Odile is one of the two worst hurricanes to ever hit the area, over a week after the level 4 hurricane made landfall, people were still without power and without access to drinking water. For almost all of the hotels in the Baja California Sur area, damage was widespread. While the hurricane was crushing, resorts took it as an opportunity to transform and make themselves even better. Here's a look at some of the most impressive properties of Los Cabos.
Photos via One&Only Palmilla 
Foodies will most certainly want to stop by Agua by Larbi at the One&Only Palmilla. If you're dreaming of fresh ceviche and guacamole, the tableside service will have you blown away. Aside from the traditional Mexican specialties served up by Chef Larbi Dahrouchat and his team at Agua, you'll also find an extensive selection of signature dishes at their new steakhouse Seared, as well as sushi and sashimi at Suviche. Beyond the culinary accommodations of One&Only, guests are also certain to be impressed by the resort's lavish design. Originally built in 1956 by Don Abelardo Rodriguez, son of Mexican president Abelardo L. Rodríguez, the fifteen-room luxury villa has been transformed into a resort oasis without sacrificing the red-tiled roofs and white-washed walls of old style Mexico. Over the years it has managed to attract the likes of John Wayne, Bing Crosby, Lucille Ball, and former United States President Dwight D. Eisenhower.
Photos via Esperanza, An Auberge Resort
The feel and essence of Esperanza has most accurately been described by general manager Marc Rodriguez as "barefoot elegance." With only 57 rooms, the boutique resort has a very laid back and secluded feel. The design of the hotel blends seamlessly with the environment, complimenting the natural beauty of it's surroundings. All visitors to Esperanza must eat at Cocina Del Mar even if just for the breathtaking views of the water. Signature dishes include seafood tortilla soup, wild mushroom risotto and Baja lobster tail and you can even find the recipe for the resort's guacamole here. Esperanza also has easy access to downtown Los Cabos, award winning spa and fitness centers and regular culinary classes. If you plan on fitting a workout or two into your vacation, they offer complimentary yoga and fitness classes daily.
Photos via Marquis Los Cabos
If you're looking to lay poolside with a drink in hand for the majority of your stay in Los Cabos, the Marquis is a great option. The resort is all-inclusive with poolside service to their three infinity pools and 24 hour room service from their restaurants including Asian Fusion from Sakke, traditional Mexican from Vista Ballenas, French cuisine from Canto Del Mar and coastal specialties from Dos Mares. Peace and tranquility are also guaranteed as the resort is strictly adult only. Situated on the very tip of the Baja California Sur peninsula, you'll take in fantastic views of the Sea of Cortés, the "aquarium of the world," as Jacques Cousteau called it. If you're not looking to venture out too much but would like to meet other vacationers or participate in some activities, the resort also hosts weekly theme parties, tequila tastings and scuba diving and deep sea fishing excursions. The shopping centers of San Jose Del Cabo and Cabo San Lucas are also only a short drive away for anyone looking to get in some retail therapy.
Photos via The Cape, A Thompson Hotel
The Cape is brand new to the resort scene in Los Cabos. Just opened this summer, the new Thompson Hotel has unparalleled views of the famous El Arco, the Arch of Cabo San Lucas or the "window to the Pacific," as well as the Bahía San Lucas horizon. The boutique resort has a very cosmopolitan and contemporary feel throughout. Every room boasts panoramic views of the ocean and guests who are drawn to the beach rather than the infinity pool will be delighted to find that The Cape has one of the only swimmable and surfable beaches in town. Be sure to try their signature drink which includes the super trendy mezcal liquor along with pineapple and grapefruit juice.
Photos via Secrets Puerto Los Cabos
If it's spa treatments and a couple rounds of golf that you're after, Secrets Puerto Los Cabos is the place to be. Like Marquis Los Cabos, the resort is all-inclusive and adult only with unlimited access to breakfast, lunch, dinner, snacks and drinks. Reservations are never required and culinary options include Asian, traditional Mexican, fresh seafood, gourmet Italian and an international buffet. The Spa by Pevonia offers indigenous treatments as well as traditional treatments including massages, facials, manicures, pedicures, aromatherapy and a hydrotherapy pool circuit. After a day of pampering, you can enjoy live music, dancing and entertainment every night.
Photos via Las Ventanas Al Paraiso, a Rosewood Resort
If you're planning a romantic getaway, look no further than Las Ventanas Al Paraiso. The resort has their very own Department of Romance which works with guests to "conceive, plan and create a romantic experience that fulfills their desires and fantasies." They plan weekend getaways, dinners, spa days and even weddings. Starting this summer, Las Ventanas is also launching its first exclusive collection of once-in-a-lifetime experiences. The resort will release collections bi-annually starting with their summer 2015 five-part program which includes a blind tequila taste test to figure out your tequila sign, dog butlers to see to your pet's every need, an evening with Chef Jesus Chue who will assist you in preparing your own free-range barbacoa, a treasure hunt through Baja, and the chance to harvest your own pearl in La Paz. Read on here to learn more about their tailored offerings.
About the Writer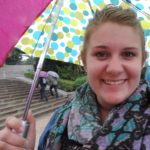 Chelsea Stuart is a recent graduate of Boston's Emerson College. When she's not reeling from wanderlust (she lived on a ship for four months and visited 15 countries with the study abroad program Semester at Sea), she's planning her next trip, reading, writing, thrifting, drinking an absurd amount of coffee and Netflix bingeing like any good Millennial.
Feature photo of the Arch of Cabo San Lucas via Shutterstock 
*This post was sponsored by the Los Cabos Tourism Board.