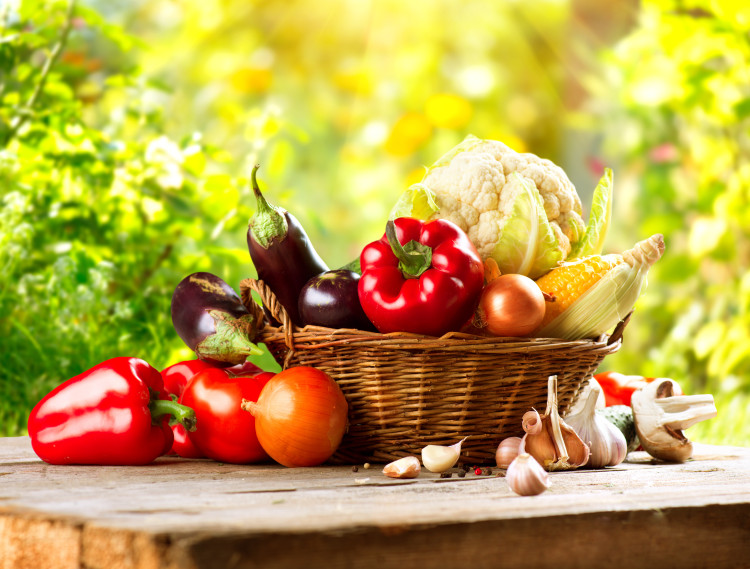 Image of via Shutterstock
When I lived in Philly, the nearest supermarket was about a mile away from my apartment. Sometimes, when I didn't feel like making the trek after a day of work, I'd stop by a neighborhood corner store. These trips were convenient, but meant there was a good chance I wasn't going to be eating any vegetables for dinner.
When I think of corner stores—also referred to as bodegas and mom-and-pops—I see aisles devoted to shiny bags of chips, refrigerators stocked with sugary sodas, and rows of cigarettes perched above counters. Sometimes there are small sections reserved for fruits and vegetables; the selections may vary, but usually don't include many nutritious choices. When I shopped in Philly, I was lucky enough to have access to larger grocery stores when I needed, but in many low-income urban and rural communities these bodegas are often the only places to buy food. These areas are known as food deserts.
In 2004, The Food Trust of Philadelphia decided to respond to this scarcity of fresh food by starting the Healthy Corner Store initiative, later founding The Healthy Corner Store Network. Since then, three specific cities have been paving the way towards increasing the presence of healthy options and changing the landscape of food deserts.
THE FOOD TRUST OF PHILADELPHIA
The pioneer for healthy corner stores, The Food Trust of Philadelphia partners with the Philadelphia Department of Public Health's Get Healthy Philly and has two goals: to expand the availability of nutritious foods and to foster awareness of good diet practices. The Food Trust aids corner stores by offering training and technical support to the storeowners. Today, there are over 600 participants in the Philadelphia Healthy Corner Store Network whose efforts have stretched across both Pennsylvania and New Jersey.
A large part of The Food Trust's work involves marketing and sending positive messages to young people to encourage healthy eating habits. The initiative reaches out to students in nearby schools with the Snackin' Fresh Program, which implements nutrition education. Student leaders, known as the Snackin' Fresh Crew, inspire positive food choices in fellow students and neighborhoods. The Food Trust also facilitates connections between storeowners, suppliers, local farmers, and community partners. Some stores are part of the Heart Smarts program, which provides free health screenings; other stores also offer nutrition classes for their customers.
ST. LOUIS HEALTHY CORNER STORE PROJECT
St. Louis is another city with an innovative program called The St. Louis Healthy Corner Store Project (SLHCSP). This initiative partners with the City of St. Louis Department of Health and Department of Public Safety, as well as the University of Missouri Extension and St. Louis Development Corporation. Much like the Food Trust, the SLHCSP seeks to increase availability of healthy foods.
Part of what makes this project unique is the fact that community groups must nominate the corner stores. After the nomination process, the groups act as the stores' "community leadership teams" and help organize events that serve to educate and inform their neighborhoods about nutrition (such as taste-testing and cook-offs).
When a store sets out to become a healthier version of itself, the community leadership teams receive relevant education. They then hold meetings with the storeowners to discuss community engagement and reception of the program. The stores must carry fruits and vegetables, as well as low-fat dairy products and whole grains, and the SLHCSP suggests that they have one cooler filled with nourishing beverages and water while also displaying fruits and vegetables in visible spaces. Signs adorn the walls and other surfaces to raise awareness as well. The SLHCSP provides a mentor who assists with marketing and merchandising as the stores transition into healthier spaces, and supplementary resources are also available to educate them about the process of incorporating fresh foods. In addition to accessibility, the SLHCSP focuses on affordability, ensuring that prices for healthy foods are easily discernible and that the stores accept food stamps.
MINNEAPOLIS HEALTHY CORNER STORE PROGRAM
Minneapolis' initiative has an interesting history that can be traced back to the City Council's 2008 staple food ordinance, which obligated small stores to have a minimum of five different types of produce. Nora Gordon, MPH and Health Specialist for the Minneapolis Health Department explains that, curiously, the ordinance was initially a reaction to crime in the city (many bodegas were acting as fronts for illegal activity). As a result, the ordinance's attention wasn't on health, but rather simply transforming the spaces into real food stores; also, there were no clear guidelines as to what and how much to carry (five fruits would technically be sufficient). Unsurprisingly, the ordinance didn't have any material impact. When the Minneapolis Health Department assessed the stores' development the next year, most of them weren't compliant with the orders.
In response to this lack of advancement, the Minneapolis Healthy Corner Store Program (MHCSP) began in 2010, concentrating on improving the appearance and accessibility of healthy foods. In 2012, their efforts expanded to include 30 stores. The MHCSP helped connect storeowners with farmer's markets, food banks, and farmers. One particular program, called BrightSide, utilized youths who personally transported the produce to the mom-and-pops. The MHCSP trained community groups that, in turn, trained the storeowners, but because the groups didn't have a background in the business aspects of the project, there wasn't much progress.
In 2013 the MHCSP decided to cut back on the number of participants and sent information and applications to corner stores across the city. Interested businesses applied and the MHCSP selected ten. By reducing their number they could engage more closely with fewer stores. In January of 2014, they began to work with their new cohort, but this time they extended their focus to include wholesome snacks and beverages. They also wanted to have a consistent distributor, since, as Gordon explains, "consistence builds trust with customers."
Image of via Shutterstock
The current MHCSP concentrates on two areas: guiding stores on what they call "enhancements"—or visual modifications for displaying healthy items—and facilitating connections with other organizations to foster a community interest in nutritious eating. In October 2014, the staple food ordinance was revised to include more specific categories of food, as well as guidelines on quantity and quality, and is now becoming more of a focal point for MHCSP.
When asked about a particularly inspiring corner store story, Gordon doesn't hesitate—Freemont Market in north Minneapolis–where they direct a lot of their efforts–takes the cake. She explains that although the market does not have a lot of natural light, the owner, Mike, has been working exceptionally hard to improve its appearance. "His dream was to be a small grocer," she says, so he is very committed to the program. When MHCSP started working with him, there was a cooler filled with vitamin water hidden towards the back of the store. They helped him transform it into a container for fruits and vegetables, adding stickers to enhance its look. To their surprise, when they returned a week later, Mike had decided to move the cooler to the front of the store so it would garner more attention. Now, he also has eight baskets filled with fresh snacks, such as dried nuts, and a three-tiered rack for his potatoes and onions. Mike is a member of the MHCSP advisory committee and has become a "voice for other storeowners," says Gordon.
ABOUT THE WRITER
Victoria Gaffney is currently pursuing an MA in Nonfiction Writing at Johns Hopkins in Washington D.C. She is a graduate of Haverford College where she majored in English and developed a passion for words and stories. She enjoys traveling and engaging with new people and perspectives, and relishes the thrill of late nights spent reading a new book or huddling in front of a computer screen to write. In her free time, she can be found drinking copious amounts of coffee, playing with dogs, practicing yoga and wandering around new streets without a plan. Victoria hopes to use writing to help impact positive change. Follow her on Twitter.