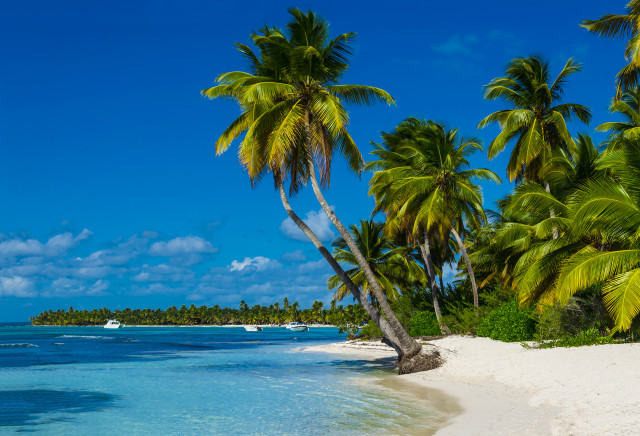 For most of us, the Caribbean calls to mind the sound of waves crashing along the shore, the salty smell of the sea and the soft feel of sand beneath your feet. Visitors to this region of the world, however, often overlook its complex history. In an effort to recognize the Caribbean's influence on American culture, the House and Senate officially made June Caribbean American History Month back in 2006. In honor of these important contributions, here is a list of some influential Caribbean writers who have left an indelible mark on contemporary American literature through their poetry, fiction and nonfiction.
JAMAICA KINCAID'S A SMALL PLACE
Kincaid grew up in an impoverished family in Antigua, which remained under British control until 1981. Her mother sent her to work as an au pair in New York when she was 17 and she eventually went on to write for The Village Voice. Over the years, The Paris Review and The New Yorker began featuring some of her pieces.
Kincaid is well known for her award winning fiction, but her 1988 nonfiction work, A Small Place is a scathing and incendiary piece on tourism, racism and exploitation in Antigua. Filled with biting wit and emotional assertion, the book is divided into two parts. The first, told in the second person, addresses the tourist. In this section, Kincaid reveals the irony of the visitor as someone who is often oblivious to the darker aspects of their destination's history. In the second half, Kincaid writes in the first person reflecting on the Antigua she knew as a child. Breathtaking in her lyrical descriptions of sand, sea and sky, Kincaid never shies away from probing the troubling undercurrents of Antigua that have stemmed from decades of oppression.
EARL LOVELACE'S IS JUST A MOVIE
Lovelace was born in Trinidad in 1935 where he has resided his entire life. His prose is endlessly inventive, often wielding together both Trinidadian vernacular and standard English creating a patchwork of beautifully evocative language.
His recent work, Is Just a Movie was published in 2011 and won the OCM Bocas Prize for Caribbean Literature in 2012. Set in 1970s Trinidad following the Black Power rebellion, the novel features narrator and Calypsonian singer King Kala (Calypso, Afro-Caribbean music, emerged in the twentieth century in Trinidad and Tobago) and Sonnyboy who longs to be part of the rebellion. Lovelace's work follows these two characters as they try their luck as actors in a new movie filmed in Trinidad. King Kala's free flowing, dynamic and spontaneous narration guides the reader as the characters navigate the cultural complexities of their community, while the novel as a whole asks deeper questions about the nature of change and belonging, particularly in a community with varied cultural heritages.
THE POETRY OF DEREK WALCOTT: 1948-2013
Born in Saint Lucia in 1930, Walcott's illustrious career as a poet and playwright has spanned decades. He published his first poem when he was 14 and published his first poetry collections himself, becoming an established poet before the age of 20. At 19 he described himself as "an elated, exuberant poet madly in love with English." He attended the University College of the West Indies, moved to Trinidad and founded the Trinidad Theatre Workshop. He taught at Boston University for over 20 years and is now Professor of Poetry at the University of Essex. He won the Nobel Prize in Literature in 1992.
Walcott has been painting since childhood, and some of his poetry collections include his watercolors. His fine art proclivities often surface in his poetic language, which has a painter's sensibility. "This is poetry written with a painterly hand, stroke by patient stroke," said Teju Cole in the NY Times Sunday Book Review. "The Poetry of Derek Walcott: 1948-2013" is an expansive collection capturing his 65 years as one of the greatest living poets in English.
EDWIDGE DANTICAT'S CREATE DANGEROUSLY: AN IMMIGRANT ARTIST AT WORK
Danticat was born in Haiti in 1969 where she lived with her uncle until she moved to NYC to be with her parents and brothers when she was 12. She started writing at a young age, earned an MFA at Brown and has won numerous awards. She has explored various literary genres, including fiction, nonfiction, young adult and children's books.
Create Dangerously, published in 2010, takes its title from Albert Camus' last lecture. In this work, Danticat explores themes of art and exile in a collection of essays. Through lucid, accessible prose, Danticat covers a range of topics, creating a collage of pieces that collectively examines art in relation to the immigrant experience.
JUNOT DIAZ'S THIS IS HOW YOU LOSE HER
Diaz was born in the Dominican Republic and moved to New Jersey with his family when he was six. He earned an MFA in writing from Cornell and currently teaches writing at MIT.
Diaz is widely known for his critically acclaimed Pulitzer Prize winning novel, The Brief and Wondrous Life of Oscar Wao, but his short stories are also wonderfully creative, fusing slang, Spanglish and beautiful prose together to create a dynamic literary read. His short story collection This is How You Lose Her was published in 2012 and features a number of stories that originally appeared in the New Yorker. The stories are told from the perspective of Yunior, who also appears in his novel and previous short story collection. This is How You Lose Her includes stories that revolve around male infidelity. Diaz writes many in the first person in a casual, conversational tone. Others, such as "The Cheater's Guide to Love," he writes in the second person, which feels disarming, yet intimate. This point of view establishes a deeply personal tone where the narrator addresses himself, but also allows the reader to step into his shoes.
About the Writer
Victoria Gaffney is currently pursuing an MA in Nonfiction Writing at Johns Hopkins in Washington D.C. She is a graduate of Haverford College where she majored in English and developed a passion for words and stories. She enjoys traveling and engaging with new people and perspectives, and relishes the thrill of late nights spent reading a new book or huddling in front of a computer screen to write. In her free time, she can be found drinking copious amounts of coffee, playing with dogs, practicing yoga and wandering around new streets without a plan. Victoria hopes to use writing to help impact positive change. Follow her on Twitter. 
Featured image Caribbean Beach via Shutterstock