Why we love Global Mamas:
Global Mamas is a Ghanaian fair trade company that was founded in 2003. The organization empowers its workers, known as mamas, by paying them a fair wage for their crafts and helping them realize their ability to be financially independent, support their families, send their children to school, and improve their health.
Global Mamas employs 600 mamas—mothers, wives, grandmothers, sisters, and other artists— from eight different communities in Ghana. They produce batik clothes for women, men and children as well as jewelry and other accessories, decorative home items, shea butter, and more.  The company is unique in that the mamas are involved not only in production, but company-wide organizational decisions and product development.
The company is devoted to fostering the skills of as many mamas as possible and empowering them by providing a stable living income. Global Mamas dedication to sustainable growth can be seen in the hundreds of jobs it has provided in Ghana since the company debuted in 2003 as well as the hands-on training they provide to ensure that each mama is secure and equipped in her role as a producer and provider.
One great aspect of the brand is that you can get to know the mamas through their online profiles. Each garment, piece of jewelry,  and bar of soap is accompanied by a tag with the name of the woman who created it. Learn more about them and their journey by reading their stories here. 
The mission:
"Love your product. Know your producer. Change her life."
Global Mamas grew out of concern for Ghanaian women and their families as a result of the international issue of gender inequality, both in the workforce and home. The company believes that investing in women means investing in income equality and women's rights. By providing a fair wage and a predictable and steady income, women are able to afford better meals, education, and healthcare for their families. The boost in finances also improves self-esteem and self worth, encouraging women to be more participatory in decisions that will affect them at home and in the workplace.
Learn more about Global Mamas very transparent fair trade initiatives as well as their approach to female empowerment here.
The founders' story:
Global Mamas—originally named Women in Progress—was founded in Cape Coast by two American women and six Ghanaian seamstresses and batikers. Renae and Kristin met their Ghanaian co-founders— all running their own textile businesses—in 1995 during their time in the Peace Corps. Alice, Elizabeth, Emma, Esther, Florence and Hannah decided to unite their businesses (with the aid of Kristin and Renae) in order to encourage other female entrepreneurs to develop their own businesses and crafts. While Renae moved to Ghana in 2003 to establish the organization, Kristin still lives in the US and helps run the company remotely.
Products we love:
Before we tell you our favorite products, we think it's important to recognize the communities from which Global Mamas artisanal goods originate. Mamas are at work in the Cape Coast, Ashaiman, and Ho batiking and sewing centers, the Odumase Krobo beadmaking center, the Ajumako weaving center, the Dzorwulu recycling and sewing center, and the La and Adenta soap making centers.
It's also important to realize that you have a couple options for finding Global Mamas goods. You can buy directly from their website (wholesale or individual orders), from a retail partner located in the US, or from their store in Accra if you happen to be passing through. Any way you do it, rest assured that 34 percent of the company's revenue goes straight back to their mamas.
Now for the goods!
Women's Eli Dress $62 USD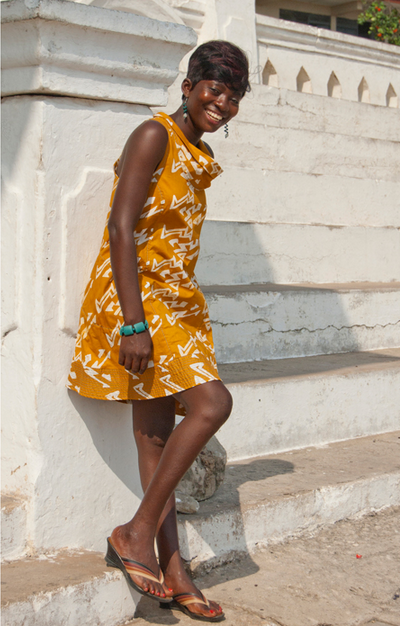 Sankofa Statement Necklace $38 USD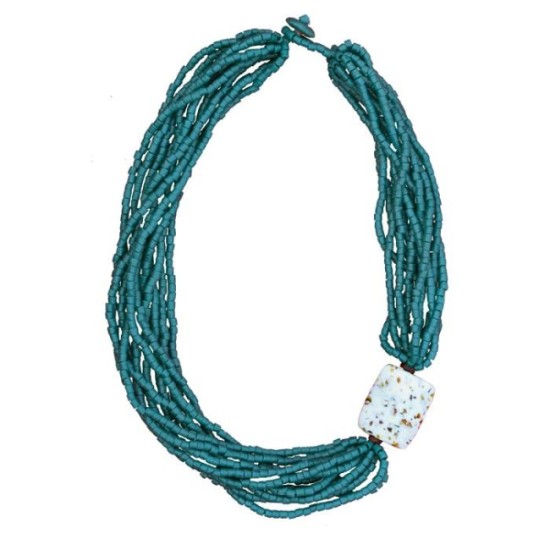 Trunk Scrub Shea Soap $6 USD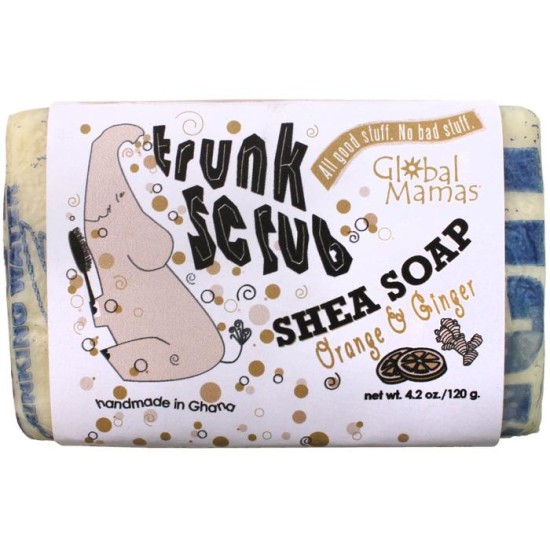 Batik Infinity Scarf $22 USD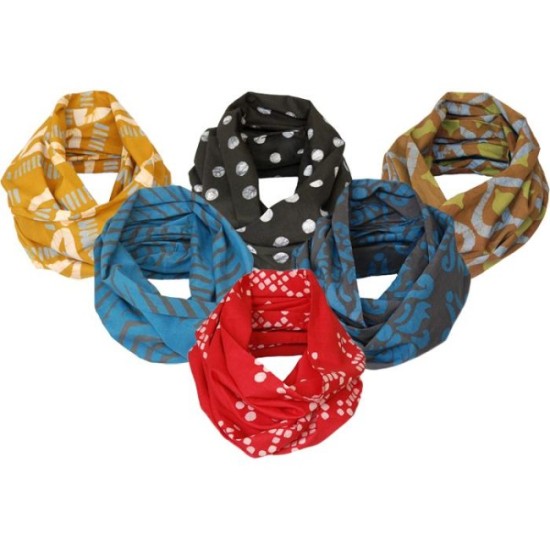 Ashanti Earrings $8 USD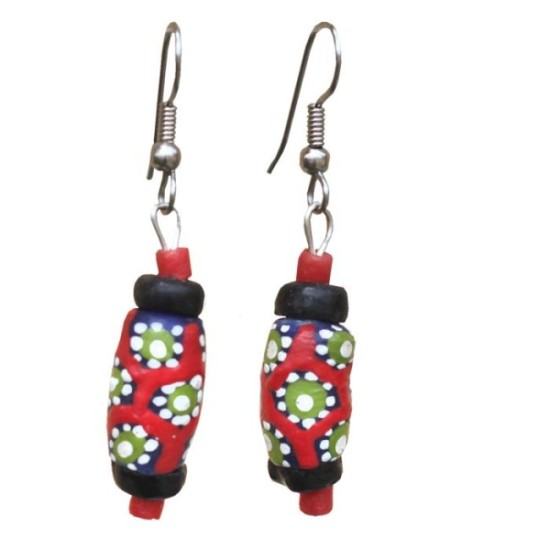 How to get involved:
Global Mamas works with hundreds of interns and volunteers around the world to ensure that their company runs to the best of its ability. They are always looking for people to contribute in the fields of financial management, marketing and media, information technology, product design, business development, and women's empowerment. Whether you're visiting or living in Ghana, or halfway around the world, there is plenty of work to be done everywhere.
You can also support the organization by participating in one of their workshops or donating. You can arrange for a lesson in Ghana or with representatives in other countries. The available workshops include; batiking, drumming and dancing, Ghanaian cuisine, bead making, and headwrapping.
About the Writer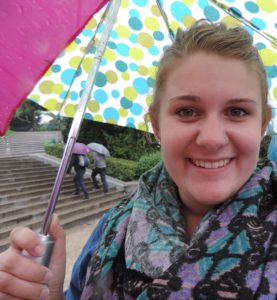 Chelsea Stuart is currently finishing up her degree in Writing, Literature & Publishing at Emerson College in Boston. After living on a ship for four months and visiting 15 countries with the study abroad program Semester at Sea, she's presently dealing with some intense wanderlust. Aside from travel, she enjoys reading, writing, photography, thrifting, and drinking an absurd amount of coffee. She hopes to one day (soon) pursue a career in publishing and try her luck in The City that Never Sleeps.
Feature photo via Global Mamas