WHAT'S TO LOVE ABOUT LAS CASAS
LAS CASAS is three luxury villas set in a secluded area of Hollywood Beach only a few steps from the ocean. This Villa offers comfortable and luxurious amenities accompanied by a relaxing atmosphere perfect for group of friends or extended family.
THE SETTING
The luxury villas are surrounded by the natural landscape of local state parks. Set between the beach and the intracoastal canal and close to Miami and Fort Lauderdale, you can either relax on a beach that feels like it's yours alone or enjoy the energy of nearby attractions. Several boat tours are located nearby, which often spot manatees, dolphins and many other marine species.
THE FOOD
Viennoiserie Breakfast: Breakfast served before you wake up
Ease you out of bed by following the rich smell of freshly baked French patisserie into your own kitchen. Upon entering the dining room you will be greeted by a variety of French Lenotre Pastries prepared by a UZ Villas chef as well as his personally selected jams. Breakfast is accompanied by Italian Roasted Lavazza coffee and fresh squeezed orange Juice.
On the Terrace Grill: Argentina vs. Brazil, hard to choose
Enjoy a Brazilian or an Argentinian barbecue on your own grill, cooked by the UZ chef and served by the villa's own staff. We will bring you to the main flavors of these incredible countries famous for their specialties on the grill, cooked and served on your villa terrace.
LAS CASAS AMENITIES
Each villa is equipped for large groups. The kitchen offers top-of-the-line Italian cabinets and German appliances; a griller sits on the terrace allowing guests to enjoy barbecue parties; four bicycles, beach chairs and beach towels are also on offer. And did we mention the 107-inch home cinema? The rooms are equipped with 400 thread count cotton linens and Hermes amenities. Additionally, guest can request the "Party on The Beach" service that provides ten beach chairs, a big canopy and coolers with ice, beverages and food upon request.
Guests can request the grocery shopping service before their arrival and for those who wish to relax and not cook during their stay, LAS CASAS offers chef services when requested.
EXPERIENCES
The Sommelier Experience:
Our sommelier will set up a private wine tasting experience for you and your guests.
Other Experiences:
Enjoy the deserted beach just steps from LAS CASAS. Go for a bicycle ride along the Hollywood Boardwalk or embark on a fishing trip right outside your villa. Play golf at the nearby course just 10 minutes from the complex. Enjoy the local restaurants and casinos located in close proximity to your villa.

WHAT'S TO LOVE ABOUT VILLA 228
VILLA 228 is a five-bedroom retreat, located directly on Batubelig Beach, ten minutes from trendy Seminyak on Bali's southwest coast. This two-story private villa is west facing, oriented towards the ocean ensuring that guests will enjoy Bali's spectacular coastline views and legendary sunsets, later to be lulled to sleep by the rhythm of the breaking waves.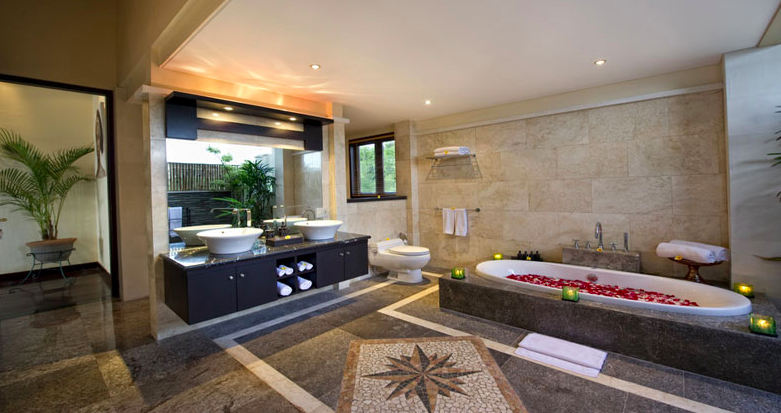 VILLA 228 is located right next to the beach at Batubelig, a safe upmarket area close to Petitenget and Seminyak on Bali's southwestern coast. This is the most visited part of the island for both tourism and business purposes, and is home to some very classy properties as well as two of the hottest new venues in Bali. The gates of the villa open to sweeping views of the beach, which is perfect for avid surfers. The sunsets are a delight to watch from the villa's upper terrace, or from the rustic warung (eatery) beside the beach.

VILLA 228 AMENITIES
VILLA 228, boast a dedicated team of staff to service guests in the villa:
One Manager: Meets and greets guests on arrival, leads the staffing team to meet the expectations of each guest.
One butler and three housekeeping staff offer laundry, food and beverage service.
A personal cook prepares local and international cuisine and oversees market shopping and preparation of guest meals.
Three security guards stand on-duty to ensure the safety and security of guests and the premises.
One gardener and one pool attendant work discreetly in maintaining the landscape and the pool without disturbing guests.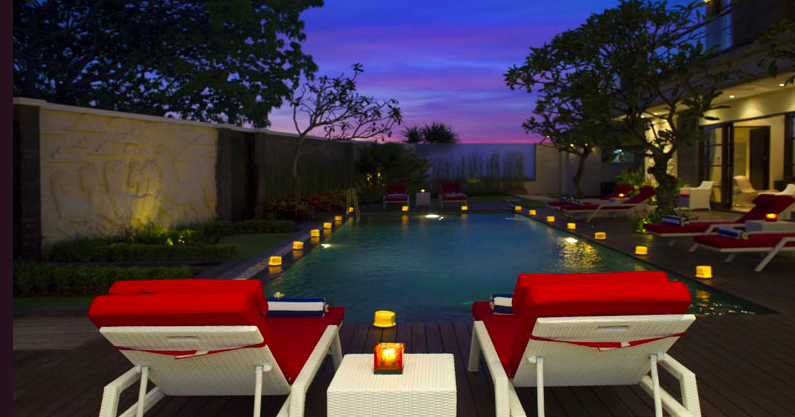 EXPERIENCES
Discover the exotic Balinese culture while enjoying this luxury and full of attendance beach front Villa.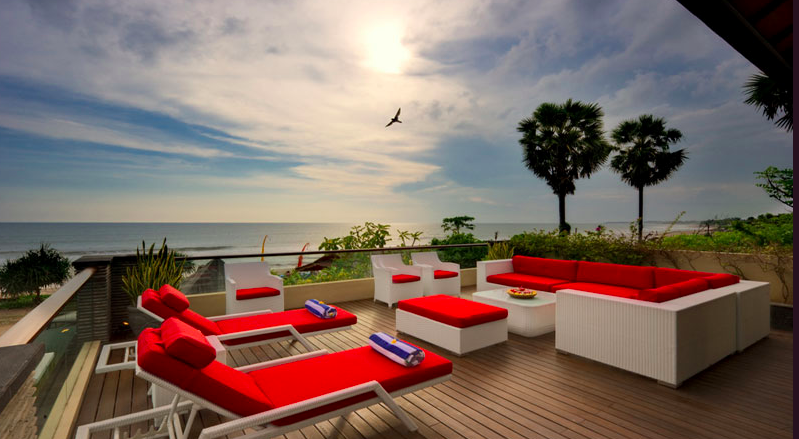 **This post was sponsored by UZ Villas