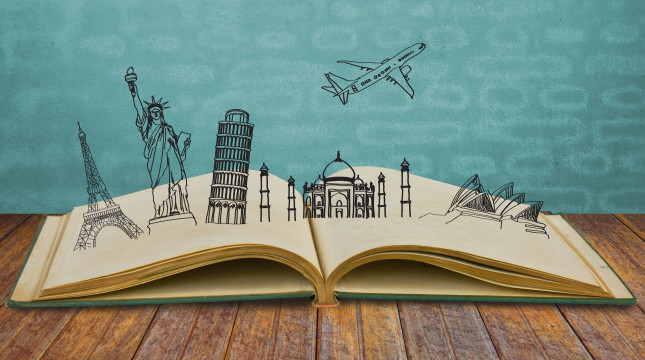 Whether your most recent travels have consisted of a subway ride to work, a walk with your dog to the local park, or an exotic and much anticipated trip abroad, this list of new and upcoming travel memoirs and essays is sure to spark some wanderlust. So take a moment, pick up a book, and vicariously immerse yourself in cultures far and wide.
Already Out:
The Best American Travel Writing 2014 edited by Paul Theroux
Not only was The Best American Travel Writing 2014 guest edited by seasoned travel writer Paul Theroux, but it features many a humorous, informative, and dynamic voice including David Sedaris, Peter Selgin, A.A. Gill, and Colson Whitehead. The 24 essay collection has readers exploring Havana's red light district, journeying through the deep South on a Greyhound bus, researching a fatal kidney disease in Croatia, and being held hostage by Islamist insurgents in southern Somalia. It's no wonder that this 15-year-old series— which finds its featured pieces from publications like The New Yorker, Vanity Fair, and Travel & Leisure — has been edited by the likes of Jamaica Kincaid, Pico Iyer, and Sloane Crosley. Whether you are a first time traveler or a veteran backpacker, The Best American Travel Writing 2014 will certainly have something to offer.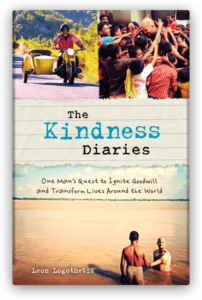 The Kindness Diaries: One Man's Quest to Ignite Goodwill and Transform Lives Around the World by Leon Logothetis
Leon Logothetis had only one mission when he quit his job as an LA-based stockbroker and committed to traveling the world: to do it solely through the goodwill of others. His travels—by vintage motor bike—through the US, Europe, India, Cambodia, Vietnam and Canada were literally fueled by the compassion of those he encountered along the way. To earn his keep, he helped rebuild houses, funded education programs, and gave back to the strangers who took him in without incentive. In the end, it's not the places that leave the biggest impact on the author or reader, but the people Logothetis meets along the way. The Kindness Diaries is sure to make you take a step back and look at the bigger picture, the thread of humanity that connects us all.
Visit his site for The Kindness Diaries book tour schedule.
 Life is a Wheel: Love, Death, Etc., and a Bike Ride Across America by Bruce Weber
On the Oregon coast 57-year-old Bruce Weber devised a plan for a solo bike ride across the states that would end on NYC's George Washington Bridge. A reporter and obituary writer for The New York Times, Weber uses his memoir to present a portrait of America and its people as well as reflections on his own life. If you happen to be a transcontinental cyclist yourself, then boy is this the book for you! But even if you've never set foot to a bike pedal, Weber's conversational and witty voice will resonate with you as he talks about the complexity of the people he meets, the power of familial and personal relationships, and how to face and embrace your own past.
Forthcoming: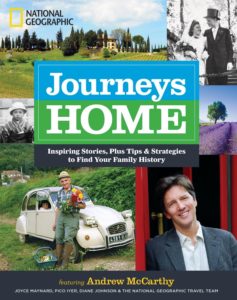 Journeys Home: Inspiring Stories, Plus Tips and Strategies to Find Your Family History by Andrew McCarthy and the National Geographic Travel Team
Available: February 3
After gaining popularity as a member of the "Brat Pack" and starring in 80's classics such as Pretty in Pink and Weekend at Bernie's, actor Andrew McCarthy has more recently forayed into travel writing. He is currently an editor at National Geographic Traveler, and his first book, The Longest Way Home: One Man's Quest for the Courage to Settle Down, was published in 2012. His most recent venture, Journeys Home, a collaboration with the National Geographic Travel Team, takes a different approach to travel, sharing the stories of McCarthy and twenty-five other writers as they seek to uncover their ancestral roots, visit long-lost relatives, and unearth old photos and family recipes. Along with their genealogical breakthroughs, authors also share valuable tips for researching your own history.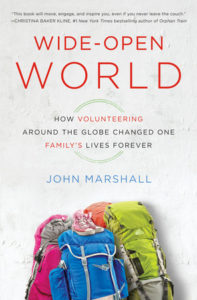 Wide-Open World: How Volunteering Around the Globe Changed One Family's Lives Forever by John Marshall
Available: February 10
Wide-Open World is the culmination of a family's six months spent volunteering around the world. The Marshalls—John, his wife Traca, and their two teenage children— quit their jobs, withdrew from school, and left to explore eight countries, traveling 31,670 miles, and living in a state of exhilarating uncertainty. Marshall chronicles their time living at a spider monkey sanctuary in Costa Rica, teaching English in Bangkok, helping out at an orphanage in India and practicing "voluntourism." Their story is much more than your average travelogue and John's years of experience as a writer, producer, and director— he's won nine Emmys for his work— create a very cinematic and lively approach to storytelling. If you are waiting for that last bit of motivation to unplug, give back, and truly explore, Marshall will offer you even more than you know what to do with.
Be sure to check out his Ted Talk and website to see his most recent travels and volunteer initiatives.
About the Writer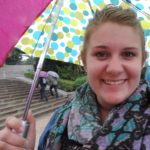 Chelsea Stuart is currently finishing up her degree in Writing, Literature &  Publishing at Emerson College in Boston. After living on a ship for four months and  visiting 15 countries with the study abroad program Semester at Sea, she's presently  dealing with some intense wanderlust. Aside from travel, she enjoys reading, writing,  photography, thrifting, and drinking an absurd amount of coffee. She hopes to one  day (soon) pursue a career in publishing and try her luck in The City that Never  Sleeps.
Feature photo of open book via Shutterstock