By AurumEve
Why we love ARTICLE 22:
Named after the twenty-second article of the United Nations' Universal Declaration of Human Rights in 1948 – ARTICLE 22 seeks to promote the right to social, economic and cultural security in Laos. The 'forgotten artillery' are leftover bombs and debris from the more than 2 million tons of bombs dropped all over Laos' countryside during the Vietnam and Secret War: Laos is the most heavily bombed country in history per capita. What is truly beautiful about ARTICLE 22 is that the same tools of destruction are not only being used to heal and rebuild decades later, but open the floor for dialogue and respectful acknowledgement of the horrors that have been committed in an effort to move forward. The artisans and buyers have become a voice for the story.
The founders' story:
In 2008, Elizabeth Suda was inspired during her visit to Laos while working on a project for Swiss-based Helvetas when she observed artisans melting reclaimed artillery from the Vietnam and Secret War to make spoons. Elizabeth partnered with Camille Hautefort and the two began working with the artisans to go beyond the spoons and expand on the idea by creating jewelry from the metal: in essence having the global community 'buy back' the bombs.
The mission:
Driven dually by design and development, ARTICLE 22 cultivates the untapped talents of artisans in forgotten or off-the-beaten-track places, promoting entrepreneurship and community development.
Every purchase supports the economic livelihoods of artisans that work according to their own environmentally and culturally sustainable traditions including metalsmithing, natural dyeing, and heirloom weaving. Through this partnership, the artisans earn at least four times more than what they were earning from the spoons, providing many with disposable incomes and the opportunity and economic access to education, fuel, healthcare and electricity.
Products we love:
Story Bomb Leather Necklace, $50.00
Let's Spoon Jewelgram Necklace, $75.00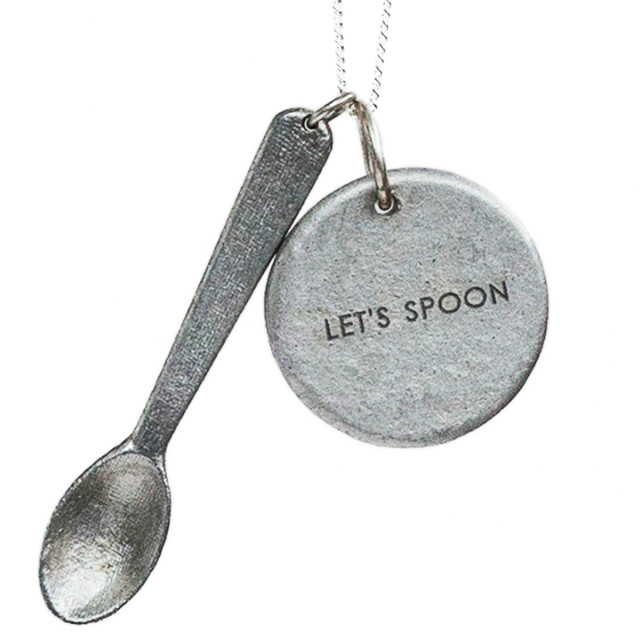 About the Writer:
AurumEve is based in NYC and explores unique and global aesthetics. AurumEve is an avid supporter of sustainable initiatives. AurumEve.com