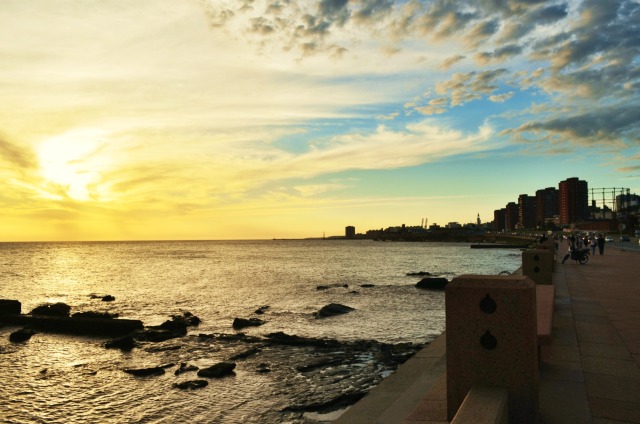 BY SHAZ DE PINTO
There I was – Carrasco International Airport trying to find my way to the heart of Montevideo at six o'clock on one Friday morning. Uruguay had somehow wielded its way into my maiden trip to South America.
The city was still awakening. It was mid-November – spring in the Southern Hemisphere. The air was warm against my face as the the sun began to rouse the inhabitants of the city. Strolling along The Rambla – the waterfront walkway along the Rio Plata – this early in the day meant a sense of solitude. I would return at sunset to find it a hub of activity; from joggers to fishermen, rollerbladers to families enjoying the warmth of the spring sun.
First though, a cappuccino to stamp out any signs of jet-lag. Fortunately there were many a cafe in Ciudad Vieja – the historic Old Town area which houses many of the sights. The stroll around Ciudad Vieja did not disappoint; friendly locals and historic plazas set amongst vintage and contemporary architecture. For me though, the highlight of Montevideo was its detailed, vibrant, and some times gaudy street murals.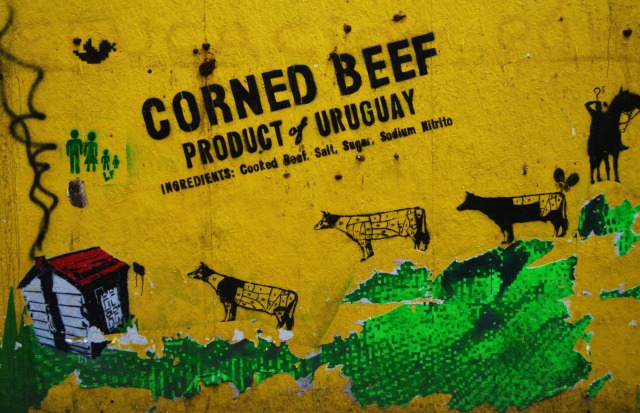 Uruguay is infamous for its high quality beef – this mural is paying homage to this prided commodity of Uruguay. This stencil-piece was one of many found in Montevideo. This piece found along Montevideo's main pedestrian thoroughfare – Peatonal Sarandí.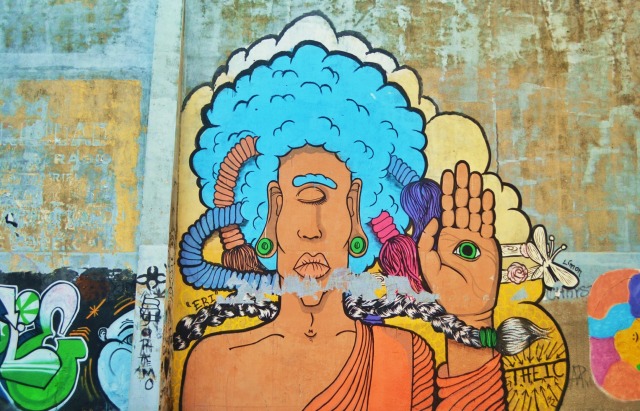 This one-eyed, almost alien-creature is the work of a well-know artist, THEIC ('The Happy End Is Coming'). The one-eyed symbolism resonated in their other works found in other sections of Ciudad Vieja as well.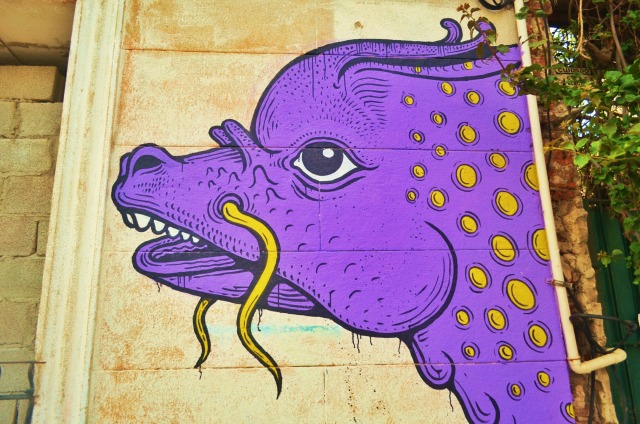 This mural done by Nicolas Sanchez and titled "Dragon", was found outside a residence in Ciudad Vieja. The residents seem to respect the work of the street artists – as I never came across any murals that were painted over.
Two pieces by two different artists; the sense of fraternity amongst the artists is also evident as very rarely does one mural encroach on another.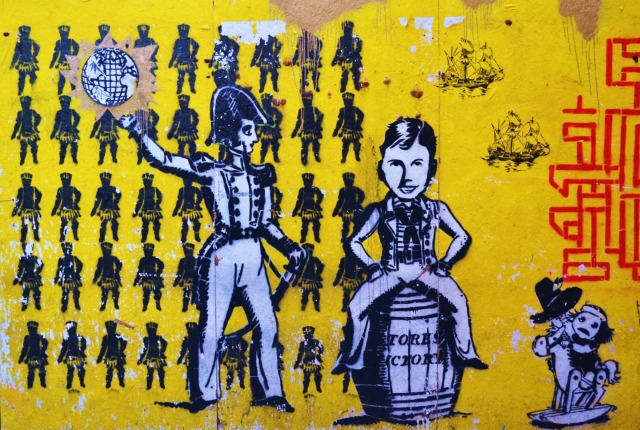 Another stencil piece, with some historic relevance. This one also found along the main pedestrian walkway of Peatonal Sarandí.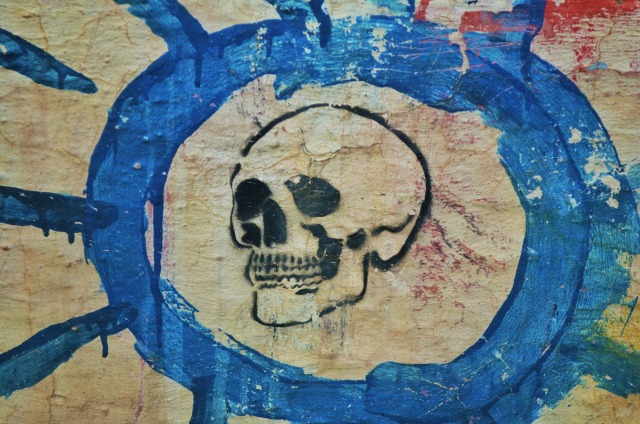 The street art scene in Montevideo, and particularly in Ciudad Vieja, is dynamic – revolutionary messages, abstract humanoids, and stencil pieces all present in abundance and run the gamut of connotations. These pieces of art are an attraction in itself, it enlivens the passageways of Ciudad Vieja and make a trip to Montevideo a must for those in search of art and inspiration.
About the Author
Shaz has been traveling since he was young. Currently based in the San Francisco/Bay Area he has lived in five different countries on four different continents (Sri Lanka, Namibia, Malawi, Australia, and now the States). Living and experiencing these various cultures meant an early addiction to the sensory overload that comes with travel. Besides travel and photography, Shaz enjoys eating copious amounts of cheese and cured meats and some have dubbed him a cappuccino snob. To get in touch with Shaz, please reach out to him via @shazdepinto or at his personal blog at www.itchybrownfeet.com.