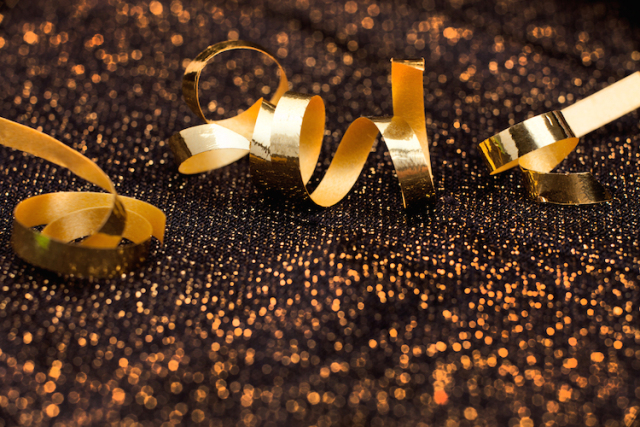 It's that time of year when the holidays begin to seep into mind. In the shops, Halloween candy and pumpkins are replaced with white lights, frosted window displays and turkey brining kits. Charities flood email inboxes with reminders that the giving season is underway and you find yourself thinking: wasn't it just a few short months ago that I was on summer holiday, sand in my toes, wind in my hair, country hopping between Thailand, Malaysia and Vietnam?
This time of year gets most of us reflecting on the past 10 months and the baggage of memories that evolved. Inevitably there are the not-so-stellar moments we wish we could take back, redo and erase. We even start researching "cleanses" in hopes that a 7-day package of green juices will flush all the bad away.
In Latin America, people partake in a yearly tradition known as Good Riddance Day in which New Year's revelers put artifacts or bad memories from the previous year into dolls and set them on fire. I don't know about you, but this sounds way more fun than slurping down kale kool-aid and spinach smoothies.
In honor of this liberating tradition,  Shred-it in partnership with  the Times Square Alliance will provide a mobile shredding truck in Times Square for Good Riddance Day, an annual tradition that allows participants to watch their forgettable or outlandish memories of the past year get permanently, securely shredded. The annual event will take place on December 28, 2014 in New York City's Times Square. Anyone can stop by to discard unpleasant, embarrassing and downright forgettable memories from 2014 and pave the way for new memories in 2015. If you're not NY-based (or if you just want a really nice staycation) you can enter to win a 5-day trip for two to New York City for Good Riddance Day on December 28 to say goodbye to your worst memory from 2014 once and for all. All that travel you were missing can be yours again just by entering the contest.
Here's How to Enter:
Entrants must submit a picture of the item they would like to say good riddance to forever and tell us why in 500 words or less. Creativity counts!

Submissions are due by Monday, November 24 at 11:59 pm Eastern.
A panel of judges from Shred-it and the Time Square Alliance will award the grand prize winner with a trip to New York City for the opportunity to destroy their item in person on Good Riddance Day and ring in the New Year in style in Times Square! The Prize Package includes:
5 night trip to New York, New York to attend Good Riddance Day (12/28/14)

Airfare for winner and one guest within the United States

Hotel stay for 5 nights

Exclusive pre-viewing of the Waterford Crystal Times Square New Year's Eve Ball

2 tickets to the New Year's Eve VIP Party
Stay up-to-date with Good Riddance Day happenings on Twitter, Facebook, LinkedIn and Google+
This post was sponsored by: