BY SHAZ DE PINTO
Getting to Windhoek from California, the capital of Namibia, is no easy endeavor. Once here, your journey to The Namib Desert is just beginning.
The arduous five-hour drive, on mostly desolate dirt roads (Namibia lives up to its name – 'land of open spaces') from the capital would be soon worth it. I was heading to the Namib-Naukluft National Park – home to some truly other-worldly landscapes. The Namib Desert which consumes a major part of Namibia is believed to be the oldest in the world and this old-timer sure pulls out all the stops for the doughty traveler.
The sunrises and sunsets – known commonly as 'golden hour' – you experience in the presence of this ancient and vast space will leave you enchanted. Be brave and embrace the early starts. The few who do, are rewarded with moments that will leave them humbled.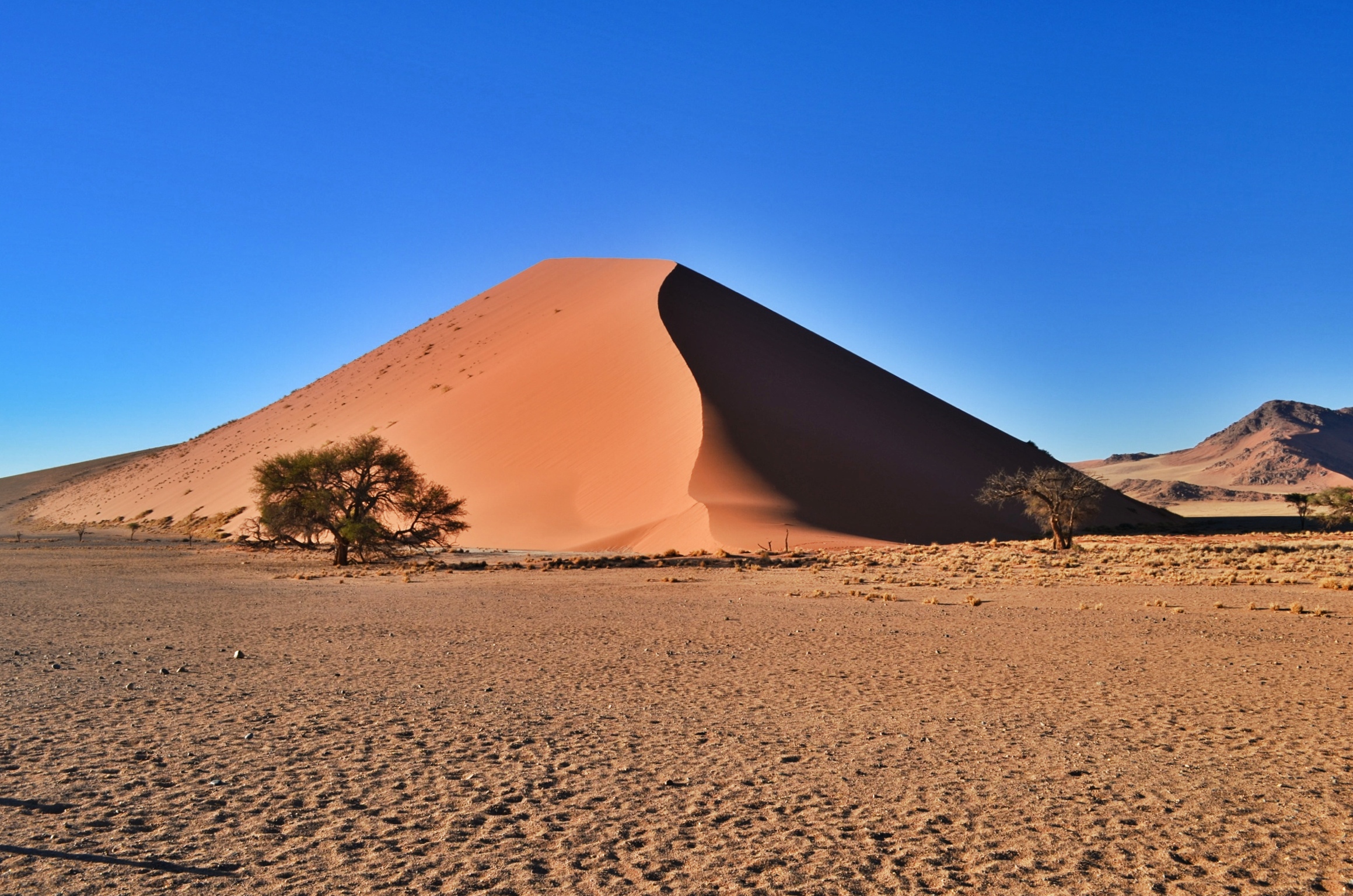 The opportunity to climb some of the world's largest and oldest sand dunes is why so many flock to this remote region of Namibia. Many dunes are readily accessible from the main road that leads through the park. The early morning light allows you to capture the many hues of red and orange prevalent in the sands of The Namib. The older dunes will have a more pronounced redness – the iron present in the sands oxidized over millenia to give the varying tint.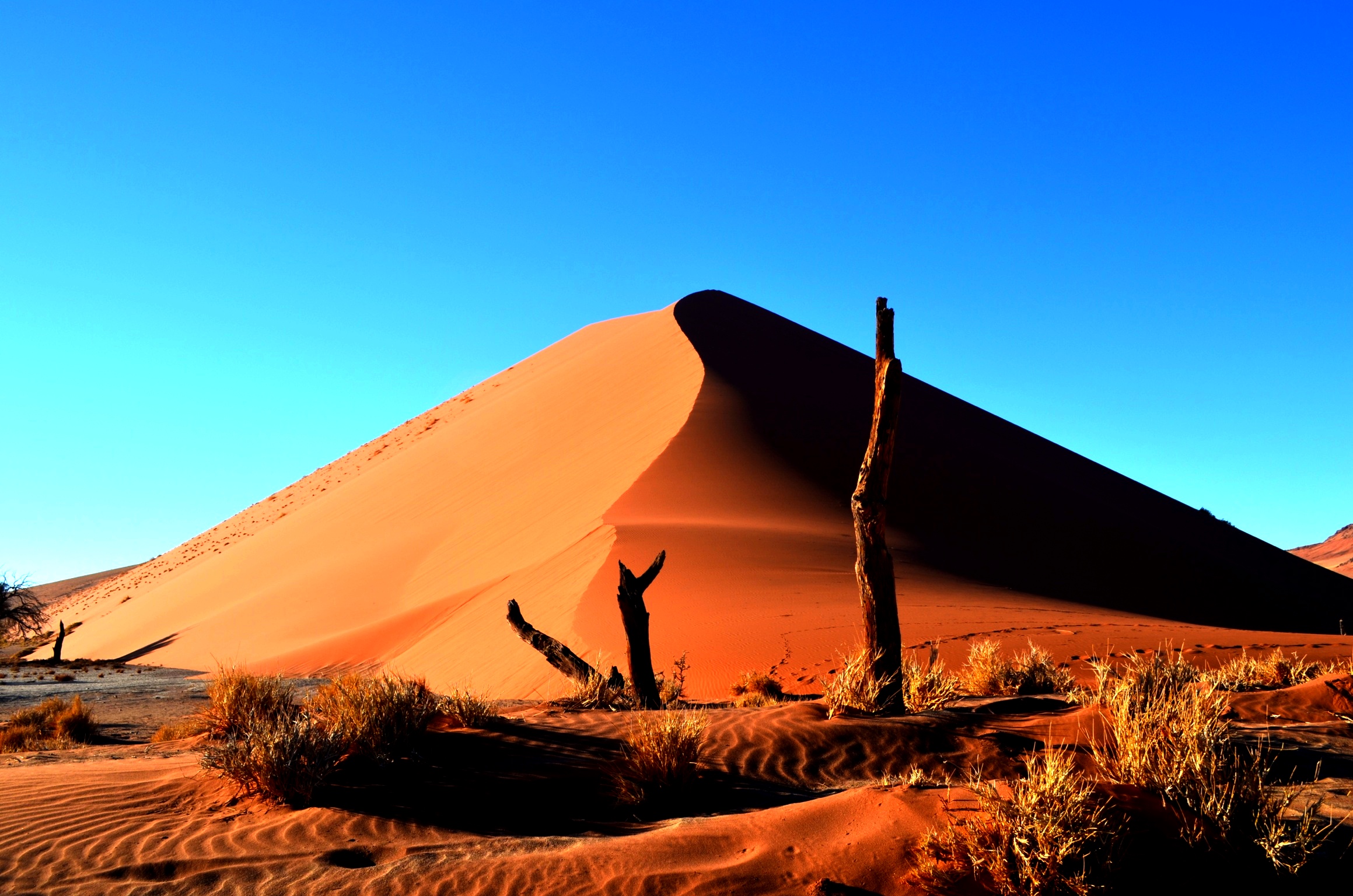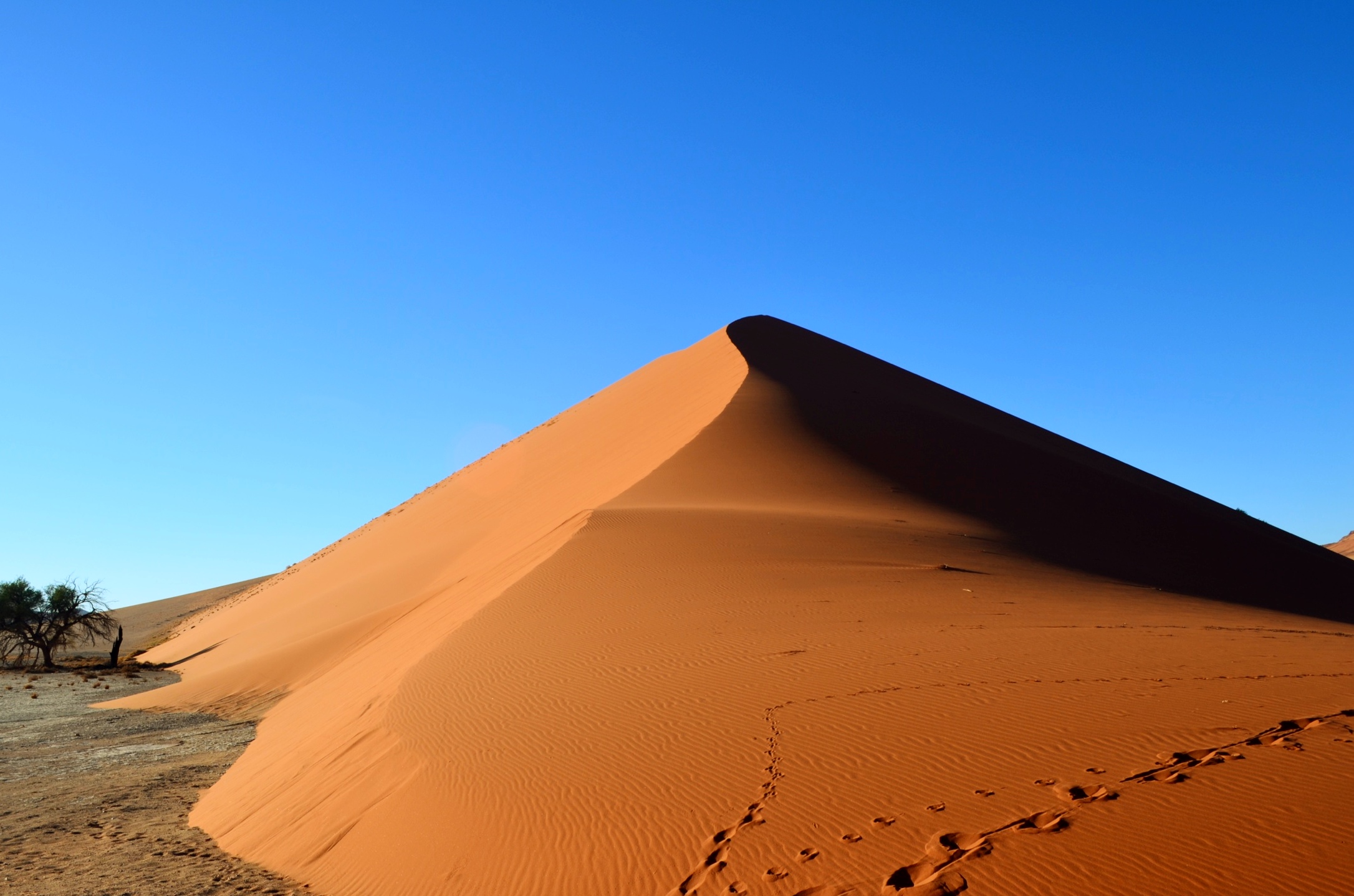 Although the dunes are a sight to behold in their own right, there are other alien landscapes that'll leave you equally or even more flabbergasted. Getting to Deadvlei is only possible by a four-wheel drive vehicle. For those that arrive by car, the park service offers a shuttle to/from Deadvlei and Sossusvlei.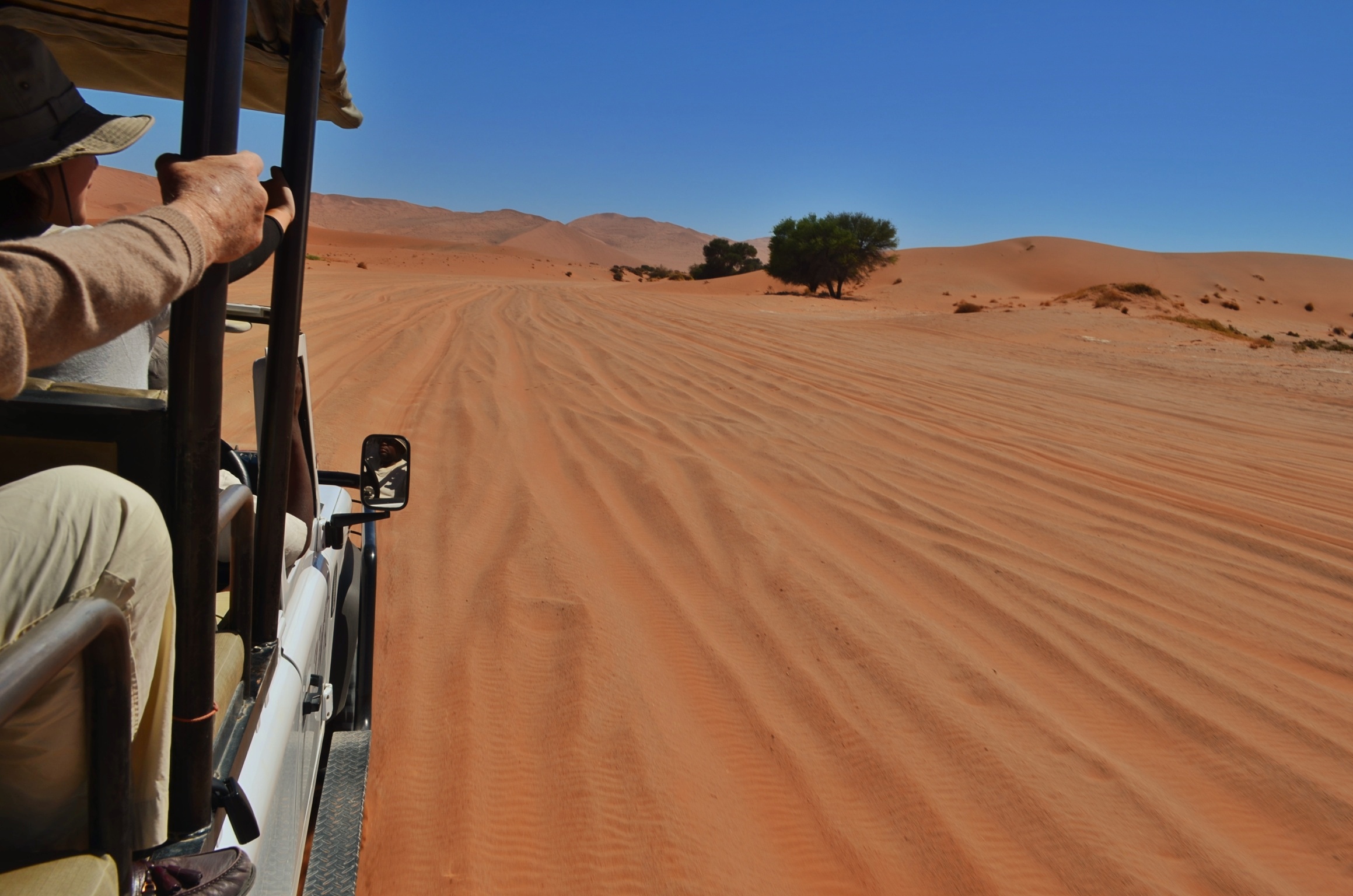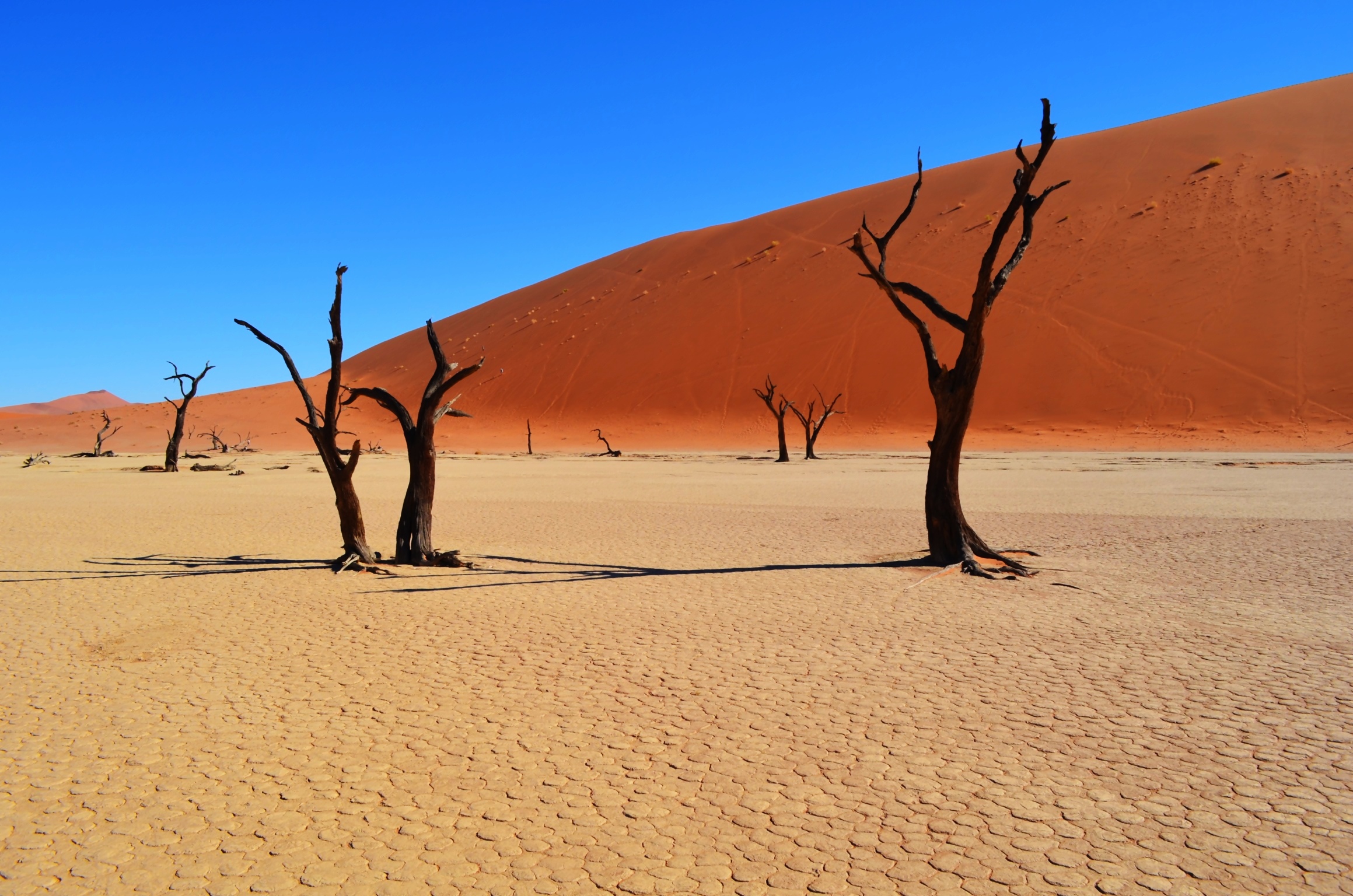 Deadvlei (which means 'dead marsh') was created about 900-years-ago when this area flooded, producing a marsh. The skeletons of the Acacia tress are all that remain of the once fertile oasis. These trees form a stark contrast with the enormous dunes that encircle Deadvlei. This is truly an utopia for every photographer, novice or professional.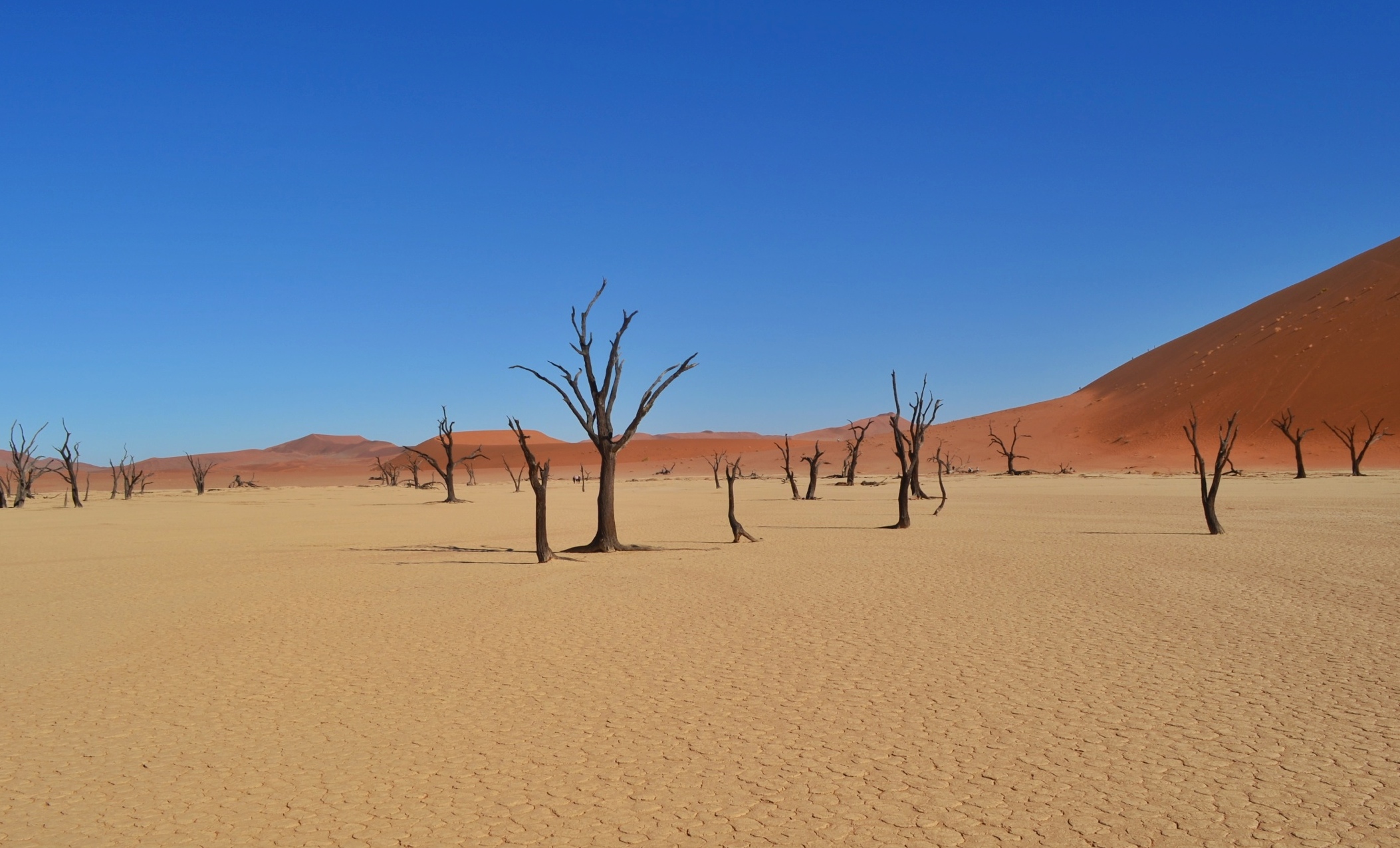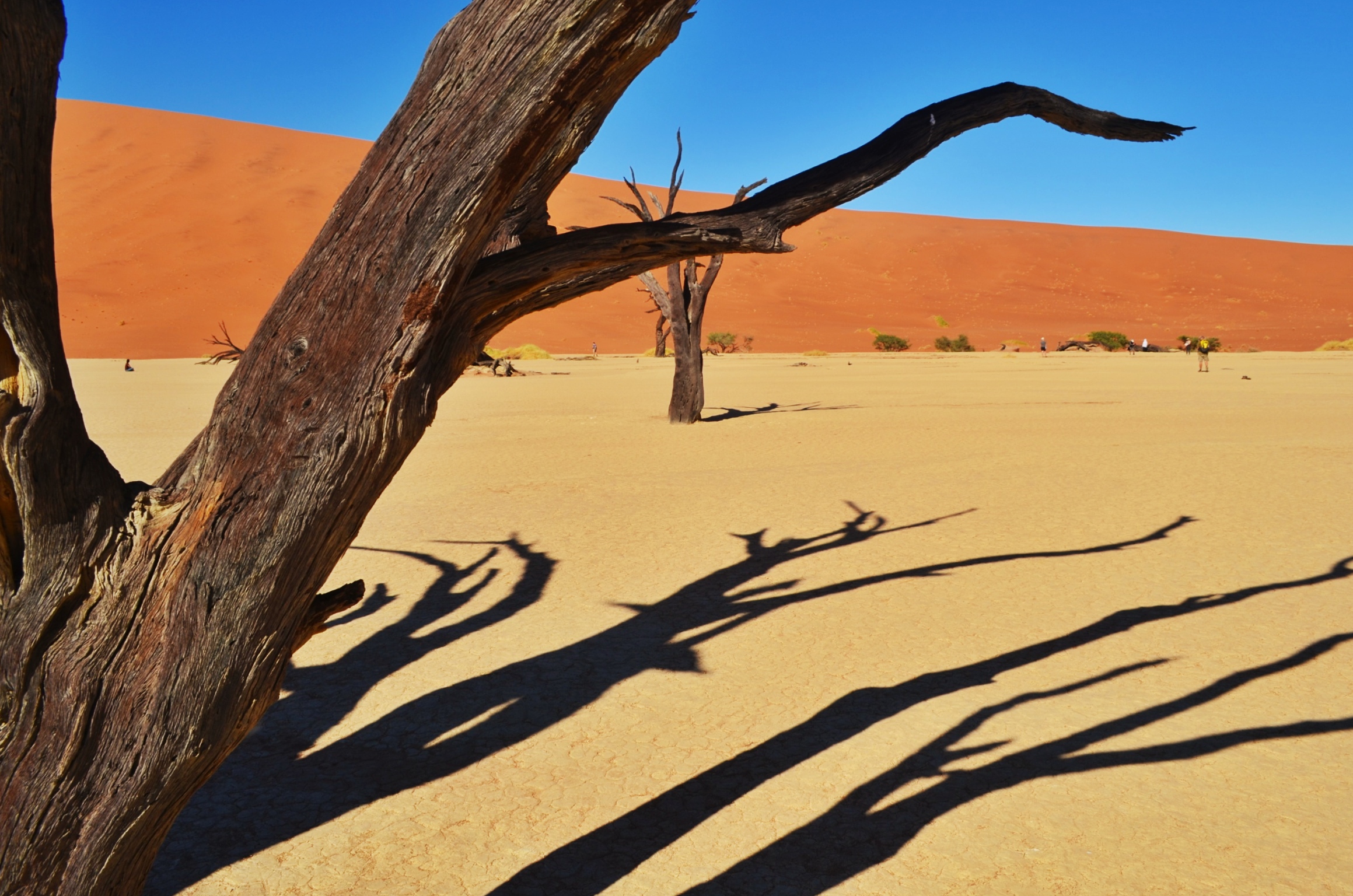 About the Author
Shaz has been traveling since he was young. Currently based in the San Francisco/Bay Area he has lived on five different countries in four different continents (Sri Lanka, Namibia, Malawi, Australia, and now the States). Living and experiencing these various cultures meant an early addiction to the sensory overload that comes with travel. Besides travel and photography, Shaz enjoys eating copious amounts of cheese and cured meats and some have dubbed him a cappuccino snob. To get in touch with Shaz, please reach out to him via @shazdepinto or at his personal blog atwww.itchybrownfeet.com.