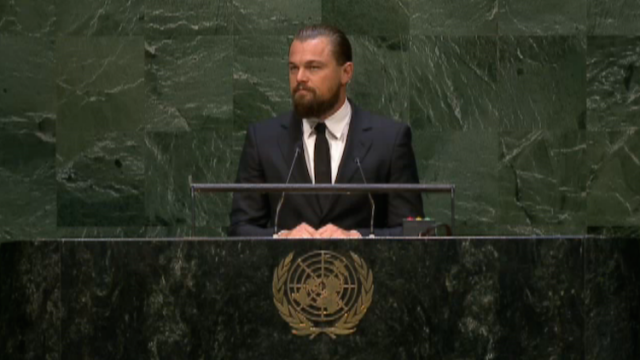 I believe humankind has looked at climate change in that same way: as if it were a fiction, happening to someone else's planet, as if pretending that climate change wasn't real would somehow make it go away.

But I think we know better than that. Every week, we're seeing new and undeniable climate events, evidence that accelerated climate change is here now. We know that droughts are intensifying, our oceans are warming and acidifying, with methane plumes rising up from beneath the ocean floor. We are seeing extreme weather events, increased temperatures, and the West Antarctic and Greenland ice-sheets melting at unprecedented rates, decades ahead of scientific projections.

None of this is rhetoric, and none of it is hysteria. It is fact. The scientific community knows it, Industry and governments know it, even the United States military knows it. The chief of the US navy's Pacific command, admiral Samuel Locklear, recently said that climate change is our single greatest security threat.
These powerful words were spoken by actor Leonardo DiCaprio today at the UN Climate Summit. During his speech he called for immediate action to put a "pricetag on carbon emissions, and eliminate government subsidies for coal, gas, and oil companies." DiCaprio went on to say that "We need to end the free ride that industrial polluters have been given in the name of a free-market economy, they don't deserve our tax dollars, they deserve our scrutiny. For the economy itself will die if our ecosystems collapse."
Watch the full speech here: