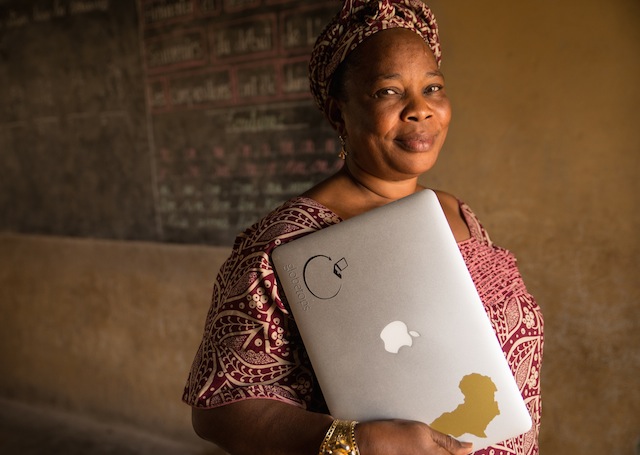 Technology has been an increasingly vital part of American life since the dawn of computers. But often we are so immersed in our digital devices that we don't even realize how fortunate we are to have access to technology to learn, teach, explore and inspire.
Brooklyn-based nonprofit Globetops is an online community that shares used and redundant laptops with people in need, achieving greater social equality and access to technology. They work with international aid and philanthropy organizations to source individuals who have never owned a computer and are restricted by their lack of access to technology. The owners of the donated laptops are encouraged to take ownership of their future, assert their rights and create projects that improve quality of life for their communities.
On the website, users with an old laptop to donate browse through profiles of people who have never had one. The donor's laptop is cleared and revamped and sent to one of Globetops' overseas distribution partners, where it is delivered to a candidate who has formerly been restricted to follow their dreams by a lack of access to technology. After the recipient receives training, they are encouraged to keep in touch with their laptop's donor on their newfound digital device to learn about each other's lives, communities and what their laptop has made possible. Through creative recycling and Globetops, users are afforded the opportunity to explore other cultures, learn about the world and become friends with people they never knew existed. Fueled by a collection of individuals taking on something bigger than themselves, the organization is seeking to dissolve the divide between giver and receiver so that all that is left is one.
To date, donated laptops have helped individuals in communities in Guinea, Haiti, India and the USA to achieve myriad goals including earning advanced degrees, streamlining public school systems, making documentary films, legalizing agricultural associations, rescuing children from sex trafficking and creating a waste disposal system in a town that never had one. Though the matches made have transformed many lives, many more individuals and organizations who strive for transformation through access to technology await a laptop to empower them to make these changes for themselves.
A recent video for the organization artfully captures the journey of one donated laptop as it makes its migration to a genuinely grateful recipient in Guinea, West Africa: