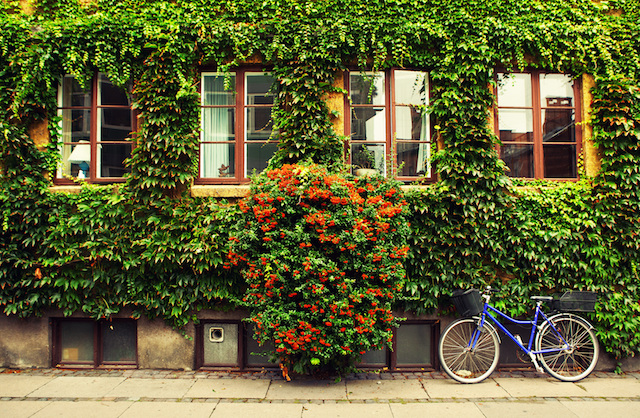 Bicycle in Copenhagen photo via Shutterstock
By Susy Peddie
As I waited for the first flight of the day, bleary-eyed and yawning, in a draughty shipping container hallway at Berlin's Schönefeld Airport, I slowly realised that the people in my queue looked both effortlessly stylish and completely unfazed by the early hour. It was to be my first visit to Denmark. I'd heard it was stylish, I just wasn't quite ready for stylish at 6am in the morning.
On arrival in Copenhagen, I popped into a cafe to ask where I could find a payphone to call a friend. I found, instead, an amused barista who hadn't seen a payphone for years. Fair enough. He then offered his own cell phone for my use, served me a coffee, refused to let me pay for it, told me about the best parks in the city, and bundled me out the door with a beaming "Welcome to Copenhagen!"
Denmark topped the World Happiness Rankings in 2013, and Copenhagen is regularly named the world's most livable city. After just a day, I could well believe it.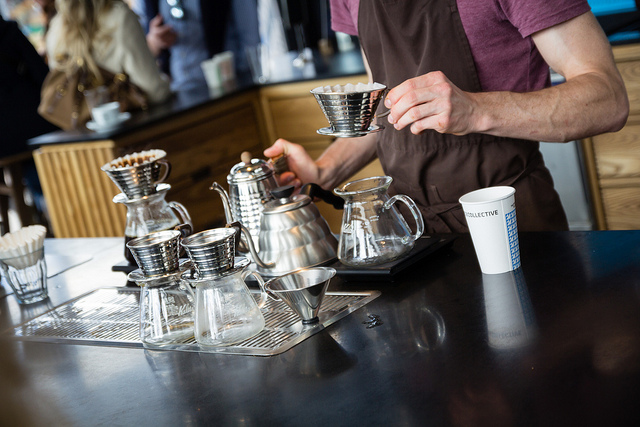 As my friend and I made our way to The Coffee Collective in Nørrebro to find out if their brew really was as good as rumoured, we noticed prams lining the pavement – in which babies slept peacefully – while their parents relaxed inside the shops and cafes. Initially taken aback, it was a refreshing sign of trust. We also noticed the huge number of cyclists. I'm accustomed to cycle-friendly Berlin – but this was a whole new level. The European Green Capital for 2014, Copenhagen has a goal to have 50% of people cycling to work or school by 2015, and appears to be well on its way.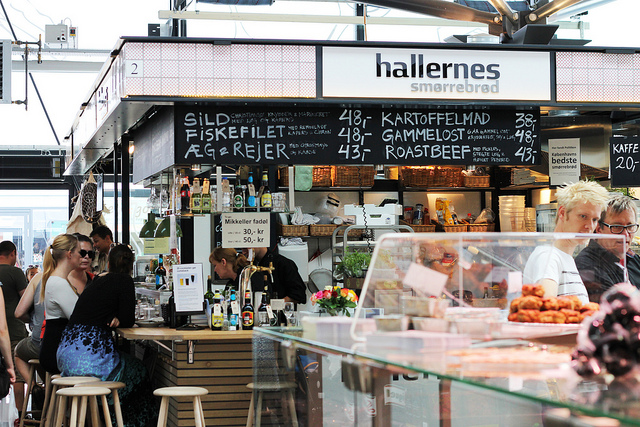 Carefully skirting the busy cycle lanes, we eventually found Torvehallerne Market. The marketplace is spread across two spectacular glass and steel-framed halls that host stands of fresh and specialty produce, not just from Denmark but from all over the globe. There we feasted on melt-in-the-mouth gouda, fresh salmon tartare and cod cakes, local organic wine, and tiny jewel-like macarons.
Rolling out of the market, stomachs full, we stopped to consult a map. Immediately, a passer-by offered to help and pointed us in the direction of a beer-tasting festival at historic Nyhavn Canal. Happy to follow their tip, we were soon dangling our feet over the edge of the canal and sampling local brews. My favourite drop: a honey beer produced by urban bee-keeping organisation, Bybi.
The weekend felt as effortless as Danish style – an easy cascade of eating, drinking, strolling, and picnicking, amongst a flow of open, friendly people. Back in my hometown, shivering on a bleak S-Bahn platform in the biting wind, Copenhagen seemed like a distant, rosy dream. Still, as I warmed my hands around a €1 coffee bought from a surly bakery attendant, I knew that for all its grittiness, I'm happy to live in Berlin. Even if I'm still dreaming of salmon tartare and honey beer…
About the Author
Susy Peddie is from New Zealand, now living in Berlin and writing for GoEuro, a multi-mode search engine that finds the fastest and cheapest travel combinations in Europe.