BY VERONICA LAVENIA
Italian Notebook is a window to Italy, live from Italy. Food recipes, practical advice on how to eat like a true Italian, destinations to discover the treasures of Italian food, and the inside scoop on selecting the best organic seasonal ingredients are all elements of Lavenia's vibrant column. Photos by Giuseppe Giustolisi, ©Veronica Lavenia
Sweet aromas, rich, diverse flavors and a playground of pebbly and long golden beaches only to be found along the Mediterranean's coastal landscape — that, and much more, is a visit to Sicily. Adorned with precious archaeological sites, which hold the ancient origins of the island, impressive volcanoes (Etna, Stromboli and Vulcano) and the beautiful smaller islands surrounding it: Aeolian, Aegadian, Pelagie, Pantelleria and Ustica, Sicily seems to have it all. And indeed it just might — particularly when it comes to delectable food.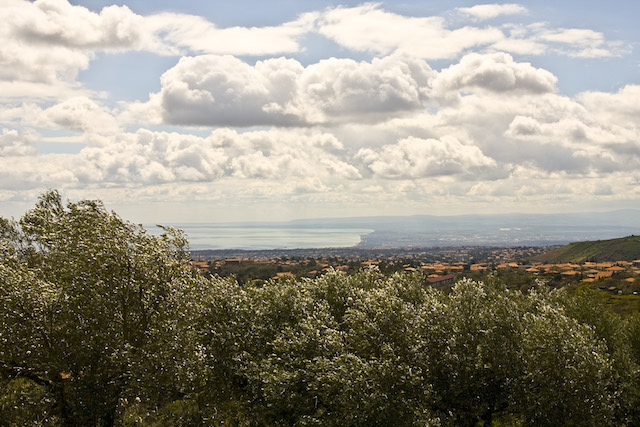 Blessed with a climate warm enough to provide a profusion of simple, fresh and tasty ingredients, Sicily is also a land with a strong food culture.Vineyards, orange and lemon groves, almond trees and olive farms can be found around alomost every corner of the island.
When in season, spremuta d'arancia (freshly squeezed orange juice) is served in almost every coffee bar. The golden fruit is also used in savory dishes. Insalata di arance, a fresh orange salad, is generally served with shaved fennel (when in season), Sicilian extra virgin olive oil, pitted green or black olives, sea salt and freshly ground pepper.
Traditionally, Sicilian food preserves the freshness and seasonality of the ingredients — the key to almost any delicious Sicilian dish is simplicity. Simplicity, today more than ever, is the true luxury, especially in cuisine. Simplicity means unrefined ingredients, so genuine and tasty that they preserve the flavor of the land where they were grown.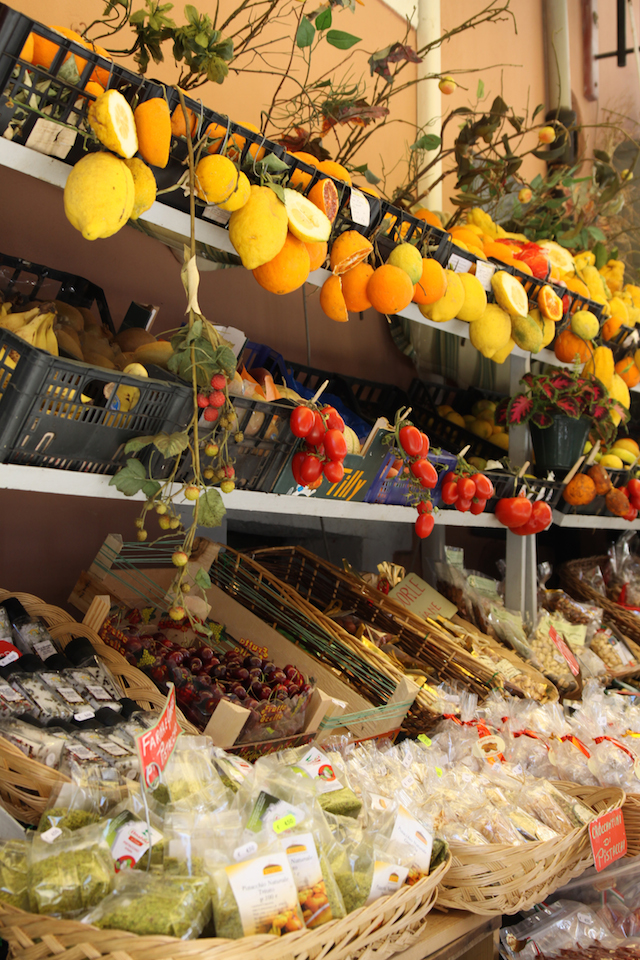 Sicily's markets have a rich variety of locally-grown fruits and vegetables and have always been a popular attraction for tourists.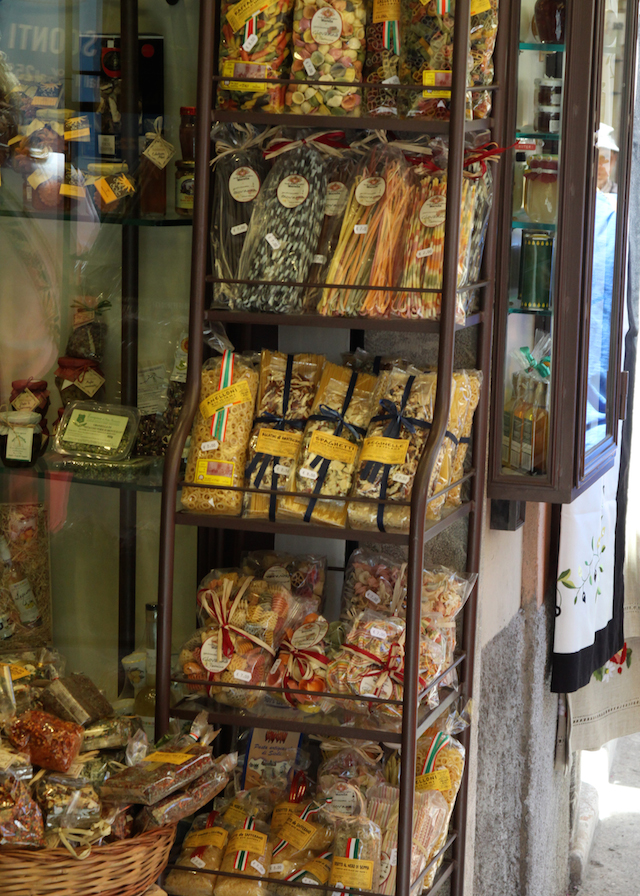 Sicilian cuisine has many international influences, drawing from the culinary culture of all its invaders. It mixes Italian tradition (pasta, tomato sauce and fresh vegetables) with local specialties and products of the traditional island industries: red chillies, tuna, swordfish and sardines, olives, pine nuts and capers. In Sicily, you may discover the true healthy poor kitchen (Cucina Povera), the staple of the Italian diet: pasta (fresh and dried) dressed with extra virgin olive oil and fresh vegetables, lightly grilled fish, lamb or goat seasoned with herbs.
Caponata is the most famous Sicilian appetizer. In ancient times it was served as a single dish accompanied by bread, but today is most often prepared as a side dish. Caponata is a mixture of fried vegetables (eggplant, peppers, zucchini), topped with tomato sauce, celery, onion, olives and capers in a sweet and sour sauce.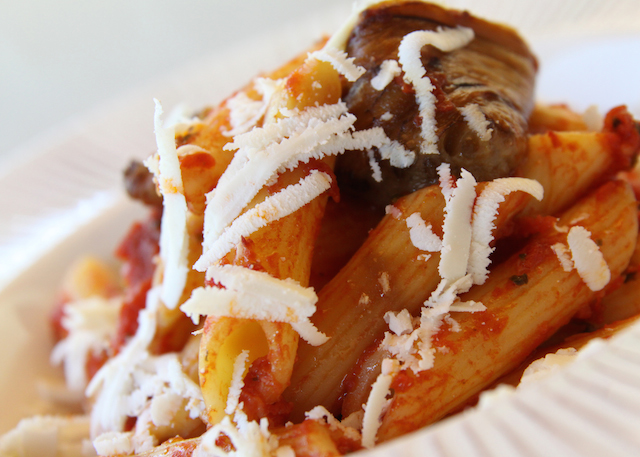 Pasta alla Normais is perhaps one of Sicily's most famous pasta dishes. It's simply short pasta with eggplant in a light tomato sauce, served with ricotta salata (hard, grated ricotta). This dish — typical of Catania, the second largest city of the island — is a must in the summer when eggplant is in season.
Pasta con le sardeor, or pasta with sardines, wild fennel, anchovies, lemon zest, and pine nuts is the traditional dish of Palermo, Sicily's capital.
Arancini (as they are called in Catania) or Arancini (as they are called in Palermo) are fried rice balls that can be prepared in many different ways: with ragu sauce and green peas; with butter or with tomato sauce; or with mozzarella, eggplant, spinach or mushrooms. The name of the dish comes from the fact that arancini are small and orange in color, resembling little oranges (in Italian arance). In Catania, they are shaped like pointy cones while in Palermo they possess a spherical shape.
In Sicily, the preparation of desserts is a true art. A triumph of form and color covers pastry counters.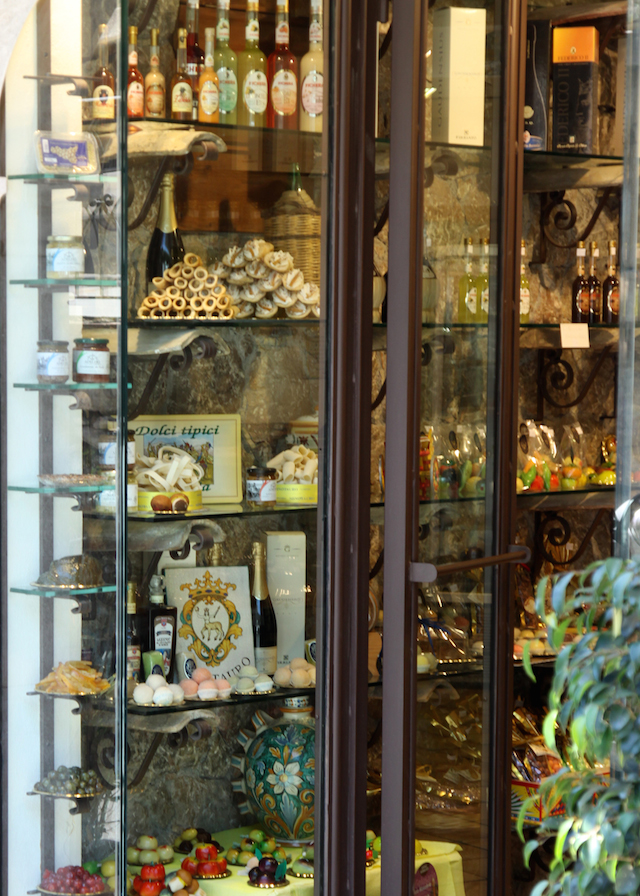 Cassata siciliana: The origins of the Sicilian Cassata date back to the Muslim period in Sicily. It's original form was a sweet pastry stuffed with sweetened ricotta cheese and then baked. Later, during the Norman period in Palermo, nuns at the convent of "Martorana" created marzipan or Martorana, a compound of almond flour and sugar, which, when colored green with herbal extracts, served as the shell of this coveted ricotta cake. And so was born the cold Sicilian cassata.
The Spanish later introduced chocolate and sponge cake to the recipe and during the Baroque period, candied fruit was added. The recipe of the true Sicilian cassata is often kept secret, guarded by pastry chefs extremely skilled in working with each ingredient. The best Sicilian bakeries export their own specialties throughout the world.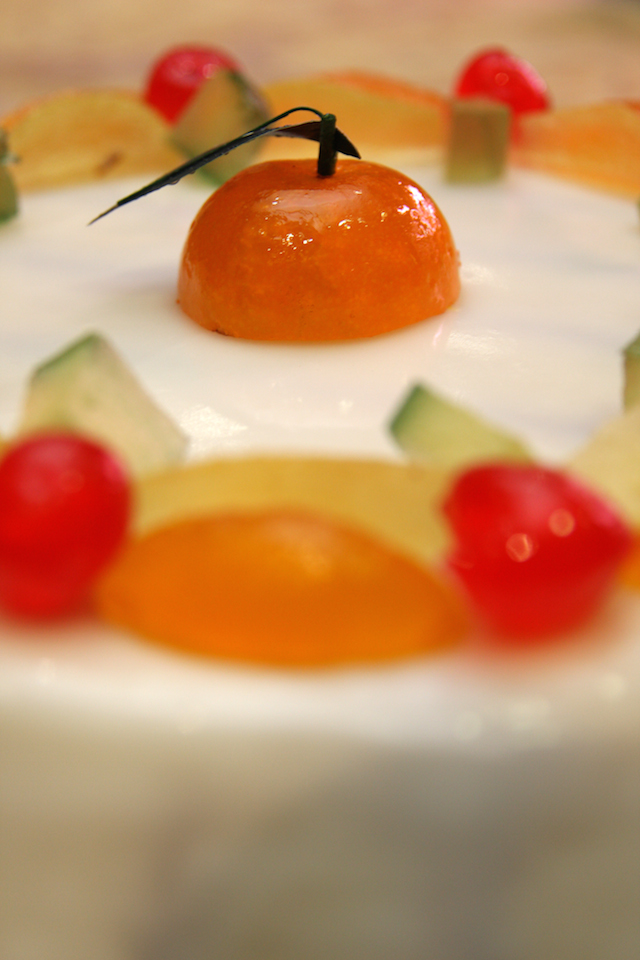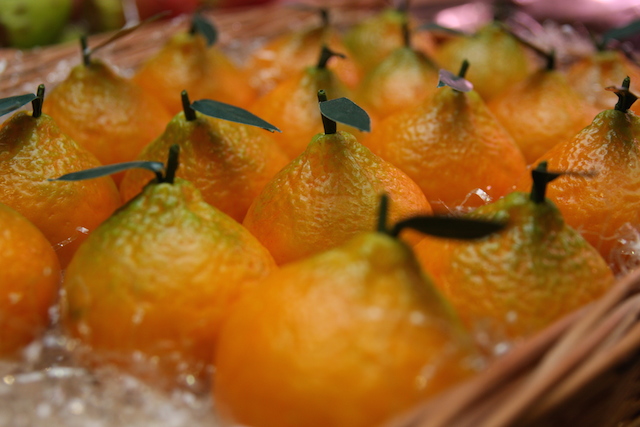 And who can forget about the Cannoli, the Cassata's equally famous and loved  Sicilian pastry. Like many other confection specialties, the Sicilian cannoli was created from the virtuous hands of the nuns of Santa Caterina's convent in Palermo.
Gelato and Granita: 
Gelato (ice cream) was born in Sicily and its history is so long and interesting that it deserves a separate article. Sicilians are proud of this traditional cold and creamy dessert (they eat gelato also in winter) and are very strict about its preparation. The Sicilian gelato masters welcome students from all over the world to teach the secret of this gastronomic art. The key to a creamy gelato is the high quality of the ingredients. Sicilian milk, pistachios and almonds make it difficult to imitate true Sicilian gelato. Only natural ingredients and seasonal fruit are used, dye is never added.
Granitais is similar to sorbet but possesses a creamier texture. In Sicily, Granita is not only a delicious dessert or a summer classic between meals, but is sometimes consumed as a meal to be eaten on the beach with typical Sicilian brioche. Almond granita, coffee granita, peach granita and mulberry granita are just some of the varieties available, always to be served with a dollop of fresh whipped cream.
ABOUT THE WRITER
I was born and still live in Italy. My mother and my father passed down their love for travel, passion for cooking and organic sustainable food to me.
I have a University Degree in Spanish Languages and Literatures and a Phd in Iberian and Ibero-American Languages ​​and Literatures. While I was teaching Spanish Language at University (Faculty of Economics) and after writing Gianni Clerici's authorized biography (best Italian Tennis Journalist, Tennis Hall of Fame in 2006),  I began writing about my passion for cooking. My literary education is the essential ingredient for a methodological approach to professional food writing.
My first cookbook "Dolci Leggerezze", published in Italy, is about homemade dairy and gluten-free cakes and pies. Recipes born out of a personal experience that helped ​​me discover how useful is to share tasty and healthy alternatives, also suitable for those who do not suffer from allergies. Some of my recipes were also published in Italian food magazines.
I believe in the value of home cooking as an instrument of culture, knowledge and education. To cook in a simple, tasty and healthy way you don't need cooking classes. All you need is passion and curiosity. Knowing the ingredients, their seasonality and origin, means to cook in a conscious way. Knowledge makes the difference.