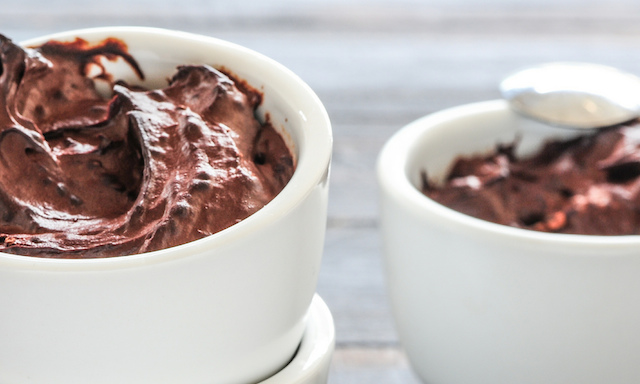 This power breakfast recipe is a great way to get in some essential healthy fats and proteins after that big glass of warm lemon water and invigorating morning workout. Feel free to play around with the spices and sweetener until you get the balance that's just right for you.
 Serves 1
Ingredients (use organic if possible)
1 large ripe avocado
1 teaspoon of raw cacao or non-alkalized cocoa powder
1 cup of homemade coconut milk
1 teaspoon of raw honey
1 teaspoon of coconut oil
1/2 -1 teaspoon of cinnamon
Dash of cayenne pepper
1/4 cup of almonds
Directions
Combine all ingredients except almonds in a blender and blend until smooth. Transfer to a small bowl. Chop almonds and sprinkle over mousse. Eat immediately or refrigerate for two hours for a chilled mousse.
Photo by jules