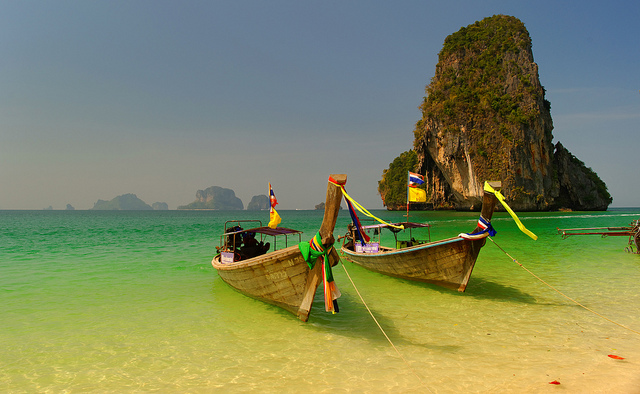 By Caroline King
It's the dead of winter, which means your mind is probably wandering and wishing for more sunshine and warmth. Maybe you're just waiting for this winter to thaw and spring to emerge, or maybe you're dreaming bigger…like taking a trip to a tropical paradise. Whether you're in the position to book a ticket to your next adventure, or you just need some added brightness to your wintery day, look no further. The photo essay of Thailand below highlights some enticing Instagram images of this tropical eden, a favorite destination of travelers the world over, and it's easy to see why.
Thailand has something for everyone; delicious and cheap food, beautiful beaches to lounge or party on, jungles to explore exotic wildlife, and stunning architecture.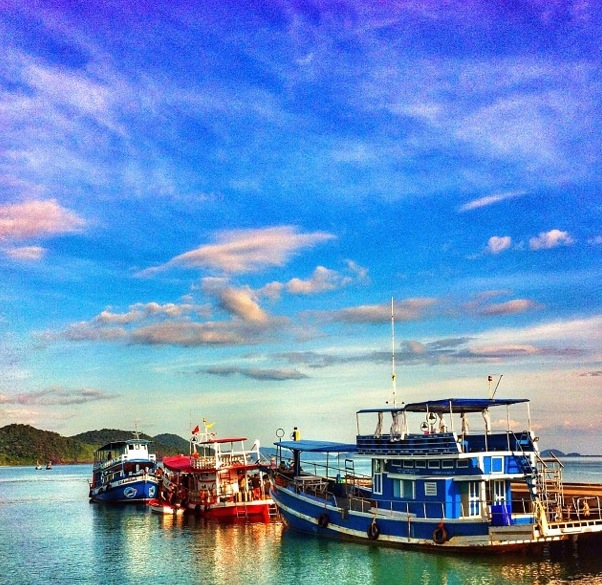 A beautiful shot from spinic on the island of Ko Chang on a bright day.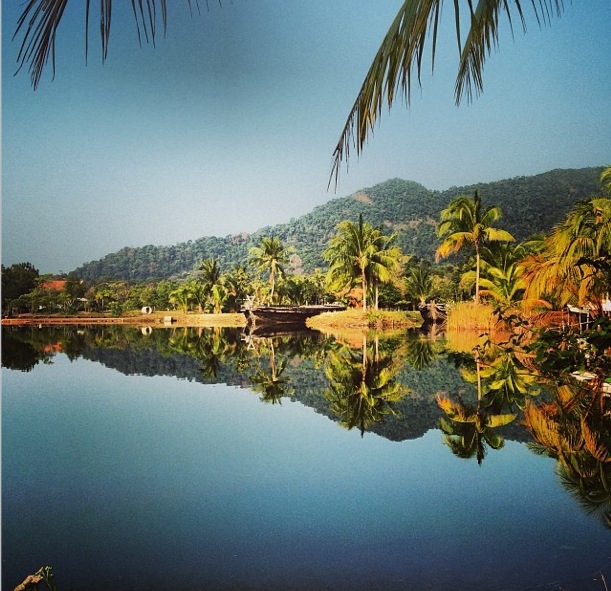 The tropical landscape of Ko Chang is reflected perfectly in the water in this photoby caviarink.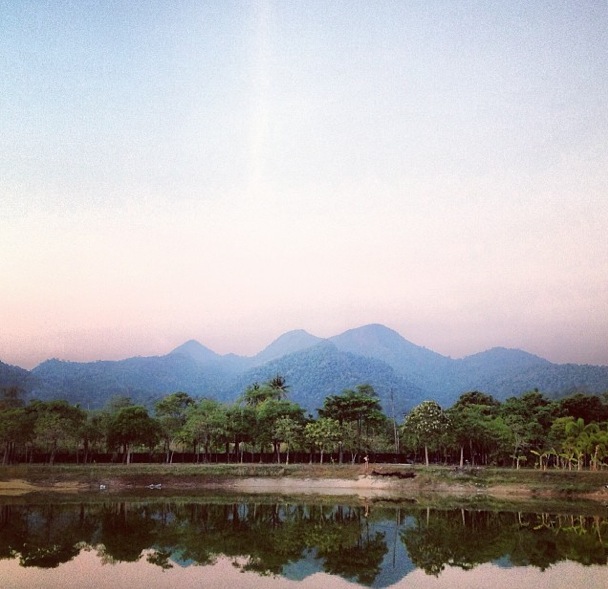 Hues of pink, purple, and blue paint the sky in this landscape shot of Ko Chang, taken by staevdimitry.
View of the jungle on Ko Chang. Imagine waking up to this one morning! Photo by osumastreetwear.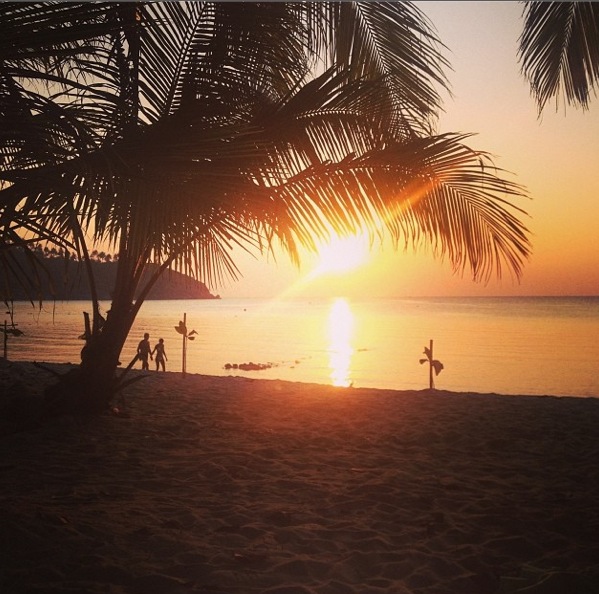 _christianemaria_captures a palm tree silhouette during sunset on the island of Ko Phangan.
While Ko Phangan boasts beautiful sunsets, the biggest draw to this island for travelers are the after-dark parties. The Full Moon Party is the most popular, and many backpackers traveling through Southeast Asia consider attending one a right of passage.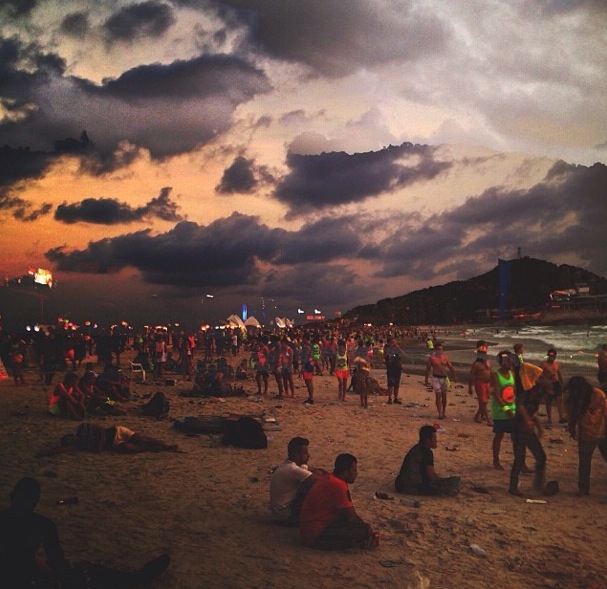 A Full Moon Party underway on Ko Phangan, taken by oe_pn.
Fire, glow in the dark body paint, plastic buckets filled with booze, and loads of travelers from all over the world looking to party all night are some of the things you can expect at a Full Moon Party.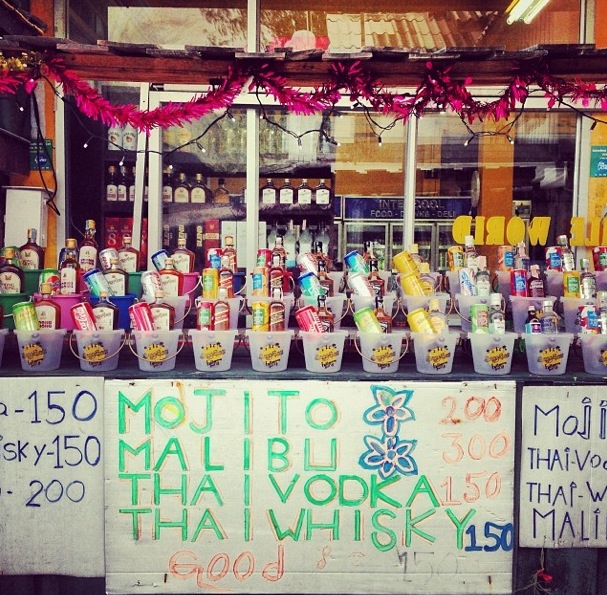 alinahituv shows us the buckets of booze ready for purchase (and consumption) in anticipation of a Full Moon Party.
If partying all night with hundreds of backpackers isn't your thing, have no fear, because there are many other options to enjoy in Thailand.
The Damnoen Saduak floating market near Bangkok is a neat place to enjoy delicious food, buy produce, and shop for plenty of kitsch souvenirs.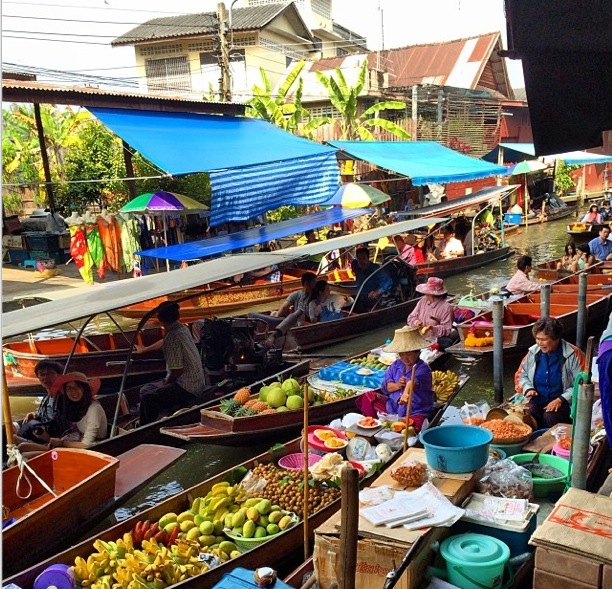 It's a sensory overload at the floating market, as alexamoraif shows us in this photo.
Speaking of food, Thai cuisine is known to be one of the most delicious and affordable cuisines available. Curry dishes consisting of rice, noodles, and soups are flavored with many different kinds of spices, and the best meals are often sold by street vendors, making it incredibly easy for travelers to taste a variety of Thai food at very cheap prices.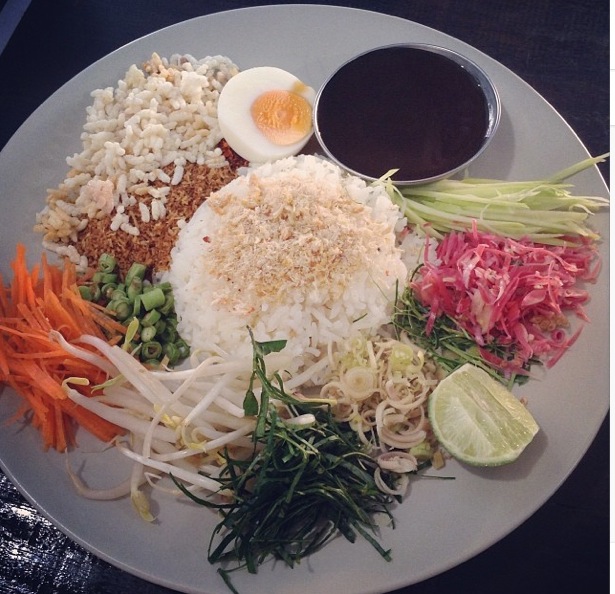 Rice is a staple in most Thai meals, with so many options for different vegetables, protein, sauces, and spices, as showcased in this picture taken by jrjear.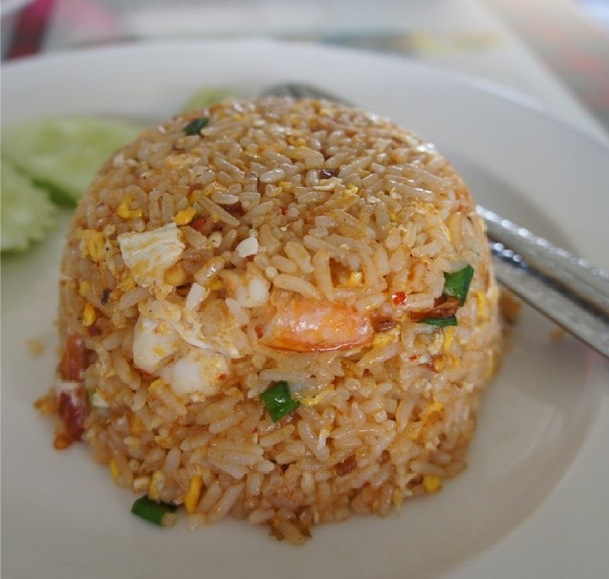 A closeup of chili fried rice, taken by tomosabaideemai.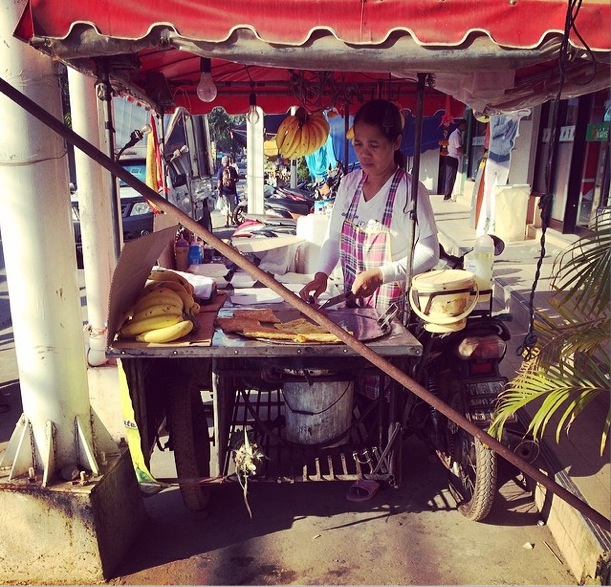 A food vendor in Ko Chang, taken by cottoncandyblog.
If you're interested in experiencing the grandeur architecture of Thailand, visiting the Buddhist temple, Wat Arun, in Bangkok is a great place to start. Photo by nidnoy_z.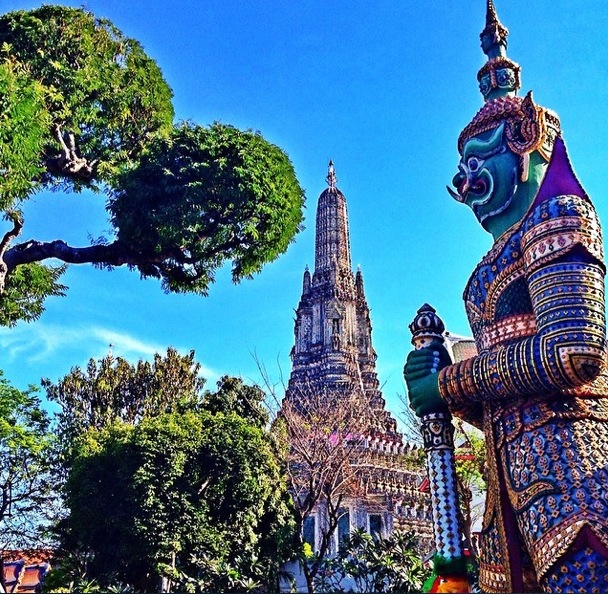 aomatittita gives us another brilliant view of Wat Arun.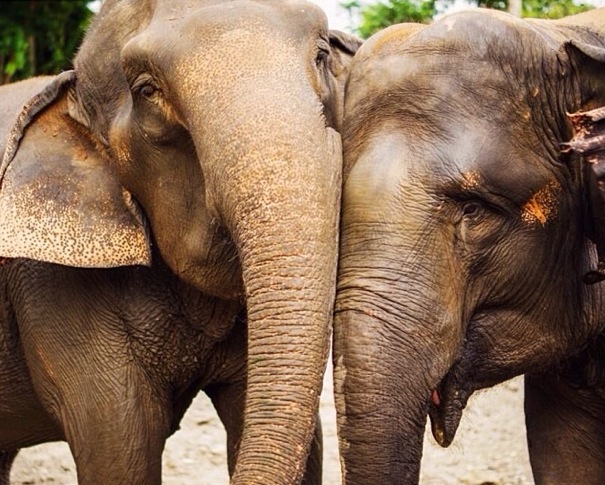 The Elephant Nature Park in Chiang Mai is a wonderful place to visit and interact with elephants that have been rescued from abusive situations. knsiemering captures a sweet interaction between two friends at the park.
About the Writer
Caroline King is a writer based in Buffalo, NY and is always looking for her next adventure. She enjoys traveling the world and writing about her life experiences. She loves pursuing the web for inspirational and meaningful content, but often finds herself getting distracted by watching compilations of people falling on YouTube and planning dream trips on travel sites. When she's not writing or cruising the internet, she enjoys taking bike rides, reading, watching hockey, theatre, trying new food, and having good times with good people. Check out more of her writings on her blog, http://kingsreflections.wordpress.com
Feature photo by M. Lehmkuhler