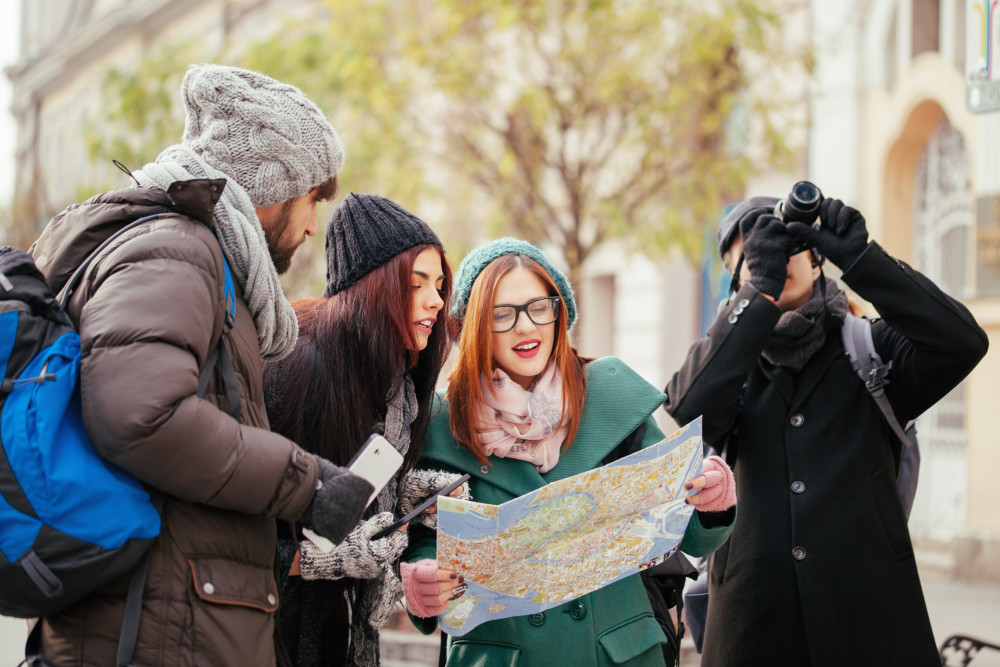 By Chelsea Stuart
This just in; you don't have to leave the city to get in a good hike. If you happen to be one of the many billion people living in urban city centers around the globe and you don't have easy access to a mountain— take note. The recently popularized phenomenon known as urban hiking is fun and easy to take part in. So lace up your Nikes and get to planning your own hiking route, or join one of the many groups that have been popping up internationally.
What is Urban Hiking?
The idea of urban hiking was started by Dan Koeppel in 2004 with the publication of his article "I Climbed Los Angeles," in Backpacker Magazine. The piece detailed his preparation for mountain climbing by taking to 300 different staircases around the city. Koeppel said that he realized stair climbing was a viable training regiment as he got in a workout, and some outdoor time, without having to drive out of the city. 
Though city staircases are a big part of urban hiking, that's not all there is to it. In general, the rule of thumb is that you try to walk uphill, whether it be stairs or a steep street, and if you're following the actual rules– as set by Koeppel–then you're not allowed to backtrack. This means that you're not supposed to take the same streets or staircases on the way back, giving it a more authentic hiking feel or as Koeppel says, "Why? Because I think they make the routes into real treks, and give them an aesthetic consistency."
Knowing just the basics about urban hiking– take stairs when possible, walk uphill when possible, don't backtrack– it's easy to see how routes could be created through nearly any city, but listed below are some of the absolute best places to get in an urban hike.
Best Cities for Urban Hiking
San Francisco, California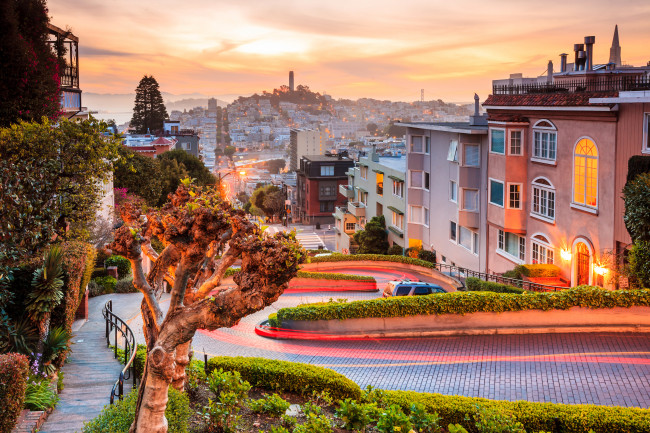 Photo via Shutterstock 
What kind of list would this be without San Francisco, the city of rolling hills! SF was made for urban hiking and those who practice the sport have created many different routes to explore it on foot. Urban Hiker San Francisco — currently the only urban hiking company in the area — offers scheduled hikes on a weekly basis including Urban Jungles and City Heights​, Tales of the City and Presidio Exploration, each of which are roughly 5 miles long. Along the way you can take in panoramic views of the Golden Gate Bridge, Twin Peaks and the National Cemetery. The great thing about their tours are that they are "80 percent hiking and walking and 20 percent learning history," so if you're visiting the area, this is a great way to see the sights and learn about San Francisco. 
London, England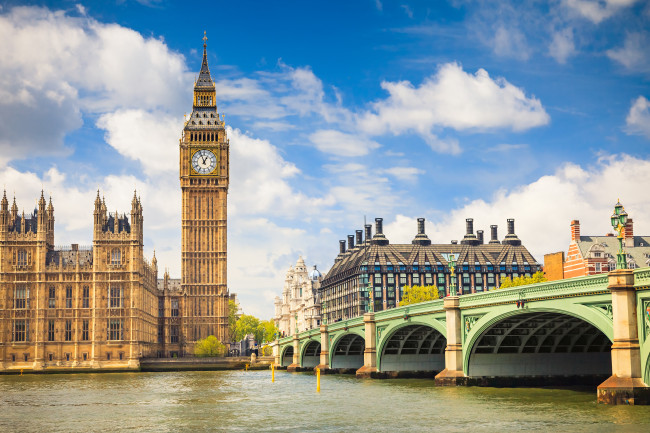 Photo via Shutterstock 
London has a lot of social walking groups, including London Social Urban Walks which is now over 7,800 members strong and hosts walks—some of which are themed— every other week. That being said, you can also do it just as easily on your own or with a group of friends. The Capital Ring Walk is a 78-mile trail through the city which is broken up into 15 one-day paths. The trail is clearly marked by street signs and wooden posts and sights include Olympic Park, Horsenden Hill, the Thames Barrier, and Wimbledon. If you need a little help or inspiration with planning your own walk, you can also use Walk It, a site for mapping urban walks around the UK specifically. Just enter a starting point and destination in order to create a route, or choose an established walk by category. Types of walk include nature, food and drink, arts and culture, and adventure.
New York, New York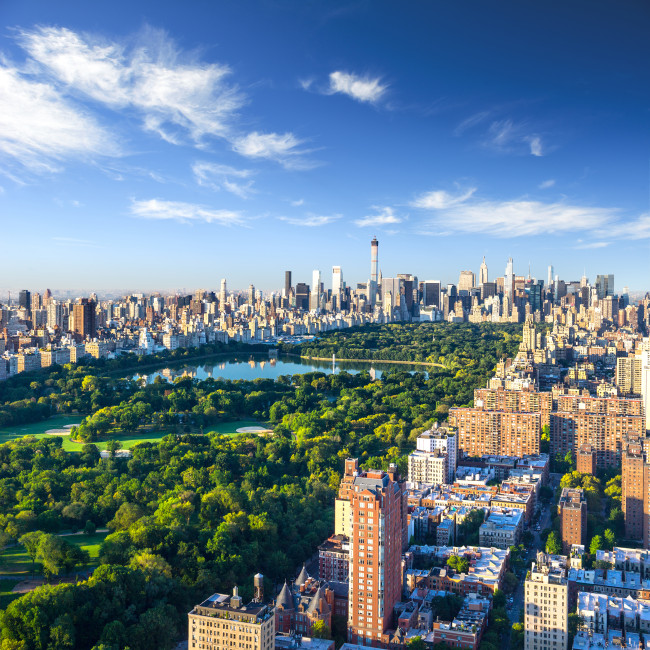 Photo via Shutterstock 
Now Manhattan may seem like an anti-hiking destination, but what the city lacks in traditional hiking trails, it makes up for in public parks and walkability. New York is just about as metropolitan as cities come, but Central Park does have a lot to offer in the way of city hiking. While this may seem like the obvious answer, it shouldn't go unsaid that the iconic park does have 58 miles of trails. Outside of Central Park, there is also the High Line, a public park that was built on an elevated freight line, running through Manhattan's West Side from the Meatpacking District to West 34th Street, between 10th and 12th Avenues. Whatever route you choose, there is plenty of city to walk. 
São Paulo, Brazil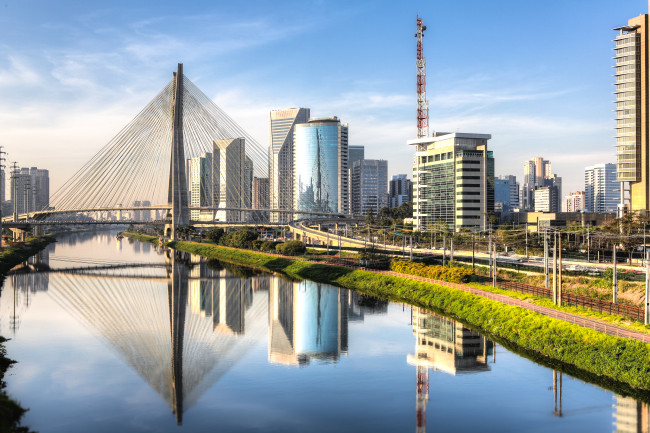 Photo via Shutterstock 
São Paulo is the biggest city in Brazil with nearly 12 million people in the city proper and 20 million in the metropolitan area. The bustling modern part of the city and the old downtown with the historical Sé Cathedral, Municipal Theatre and City Hall make for a perfect urban hiking destination. There are many places to choose from when devising a route, some of the most sightworthy being the Higienópolis neighborhood with it's modern architecture, Paulista Avenue in the financial district and Ibirapuera Park which has walking trails as well as museums and live music. Just north of the city, you can also get in a more typical hike at the Cantareira State Park, a protected UNESCO site and the world's largest urban rainforest at 19,560 acres.
Seattle, Washington

Photo via Shutterstock 
The great thing about urban hiking in Seattle is that there are a number of trails that can take you from the city center to beautiful parks and the waterfront. While Seattle is a major city, it definitely has more options for traditional hiking which means you can easily mix city walking and trail climbing if you prefer. Popular urban hiking trails include Discovery Park to Magnolia Hill and the Elliot Bay Trail which follows the Puget Sound. To find a trail that's right for you, take a look at the Washington Trails Association which offers an extensive list of Seattle area trails and hikes.
Hong Kong, China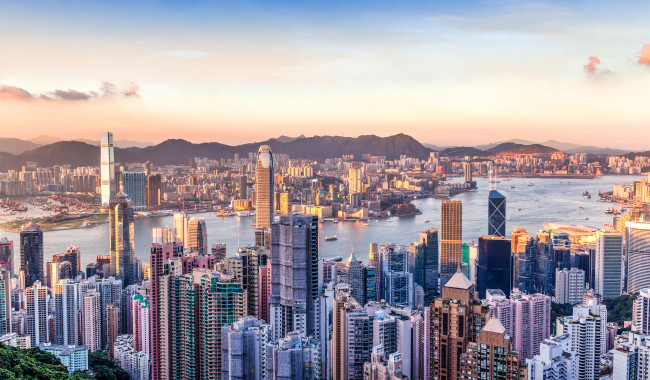 Photo via Shutterstock 
Hong Kong is a city of more than 7 million people but it still has enough room for four of the best urban hiking trails in the world. The Hong Kong Trail is a 31-mile footpath around Hong Kong Island, starting at Victoria Peak and ending at Big Wave Bay. The trail is broken up into eight more manageable sections which cross paths in five of the city's parks. If you've already tried your hand at the Hong Kong Trail, there is also the Lantau Trail—a 43-mile path through the New Territories, the Wilson Trail—a 48-mile path which traverses eight of Hong Kong's country parks, and the MacLehose Trail—62-miles of trail in the western region of the New Territories. If your intimidated by the length of these paths or you're interested in a guided tour, check out Walk Hong Kong for a variety of trail options.
About the Writer
Chelsea Stuart is currently finishing up her degree in Writing, Literature & Publishing at Emerson College in Boston. After living on a ship for four months and visiting 15 countries with the study abroad program Semester at Sea, she's presently dealing with some intense wanderlust. Aside from travel, she enjoys reading, writing, photography, thrifting, and drinking an absurd amount of coffee. She hopes to one day (soon) pursue a career in publishing and try her luck in The City that Never Sleeps.
Feature photo via Shutterstock