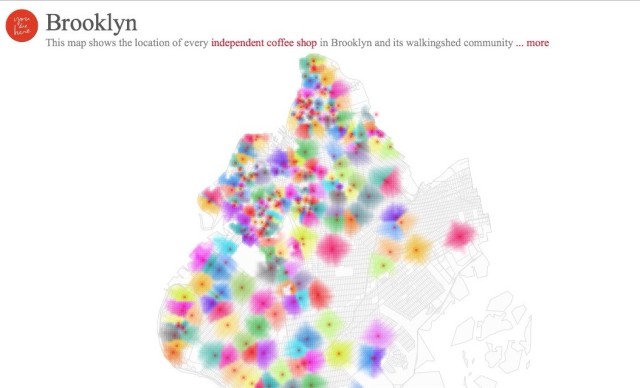 A collaboration of the Social Computing Group and the MIT Media lab, You Are Here is a project to create a map of every city in which the creators have lived. The maps are an "aggregate of thousands of microstories, tracing the narratives of (their) collective experience." The project aims to develop 100 different maps in 100 different cities.
This map of indie coffee shops in Brooklyn helps us shop local, support small businesses and give back to the community while exploring some of the city's coolest cafes.
To check out the map and start your coffee walking tour, click here.  Enjoy!