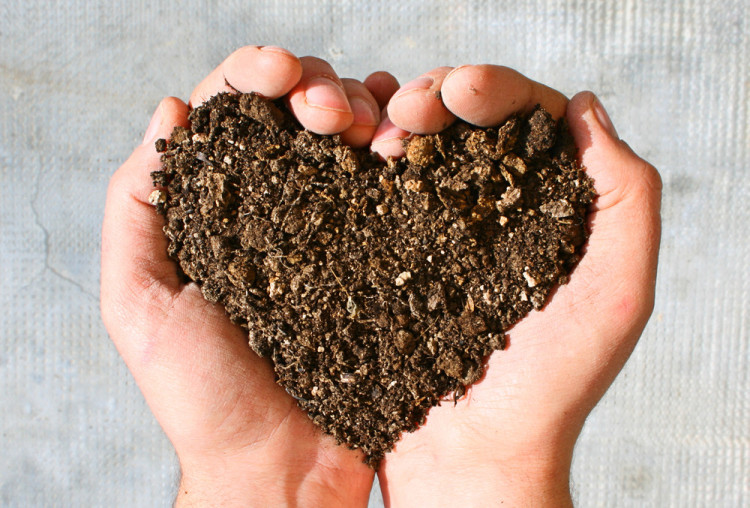 Earth. We live here. So why do we need to delegate one day as Earth Day? Is it just another thing for "hippies" to strap on their activism boots for? Maybe in some cases, but historically speaking, the day was initiated on the heels of the anti-war movement. During the 1960's, science made great advances in understanding how humans were destroying the planet, but the public made little effort to acknowledge and reverse the damage.
The first Earth Day was initiated by Senator Gaylord Nelson on April 22, 1970 as an attempt to get people to take action in regards to the environment. Since then the holiday has been celebrated by some—and ignored by others—annually.
The fact is that our environment is still in trouble, and Earth Day is the perfect reminder that we all could be doing more to help attempt to lessen the damage. On the first Earth Day in New York City, Mayor John Lindsay shut down Fifth Avenue. Subsequent years haven't seen such a massive turnout as the 100,000 people who descended on Central Park that first year for an ecology fair, but there's no reason why you can't honor Mother Earth on April 22 regardless of what everyone else is doing. Think of Earth Day as New Year's Day for sustainability. The day you make a resolution to go buy a reusable coffee cup, or begin composting or attend any of these great Earth Day appropriate events around the city.
Indian Point at The TriBeCa Film Festival: There's nothing better than a really good documentary, and this one not only made it to TriBeCA, but it is incredibly poignant for Earth Day. Written and directed by Ivy Meeropol, whose work has appeared on HBO and the Sundance Channel, the film will air on April 22 at 3:30 PM at Chelsea's Bow Tie Cinemas. Many New Yorkers may be vaguely aware of Indian Point, but might not realize how close the upstate power plant is to NYC. Located in Buchanan, NY, Indian Point is only 35 miles north of Manhattan, and has always been a cause for debate among locals residents. Meeropol's documentary continues the discussion about the pros and cons of nuclear power being so close to home.
Earth Day 5K Walk and Green Tour: If you can't get off of work for Earth Day, consider attempting to convince your boss to take the office out for a field trip. This combination 5k and scavenger hunt caters to groups of corporate volunteers. Teams will walk the 5k, stopping along the way to learn about green buildings, organizations and current initiatives. The last stop is an outdoor picnic—so much better than sitting at a desk all day.
The New York Botanical Garden: Visiting the Botanical Gardens is really a great thing to do any day, but it's especially appropriate for Earth Day. Earth Day will be celebrated with special events like a screening of the award winning documentary Jens Jensen The Living Green, a Q & A with the NYC Compost Project and more. With spring flowers like lilacs, magnolias, daffodils, and roses in bloom, the gardens also provide an opportunity to simply be among nature in its most beautiful form.
Earth Matters: Designing Our Future: This event at The New School's Tishman Environment and Design Center is free, which is sustainable for your wallet, but don't forget to register ahead of time. The day will be packed with talks about everything from sustainable fashion and food to a panel discussing the effect of climate change on cities—something that is sure to hit home for many New Yorkers. The main event is a presentation from Rhea Suh, President of the Natural Resource Defense Council as well as a performance from DJ Spooky, a National Geographic Emerging Explorer who uses immersive multimedia projects incorporating music, art and more to raise awareness about climate change.
ABOUT THE WRITER
Rachel Wallace is a graduate of the University of South Carolina, where she studied psychology, journalism, and warm weather. She recently moved back to her home state of New York to attend the Columbia Publishing Course and pursue a career in writing and editing. Some of her interests include poetry, hip-hip, yoga, and YouTube. She is adventurous when it comes to food and passionate about traveling. Her favorite places to be include London and the New York Renaissance Faire.
Photo of hands via Shutterstock