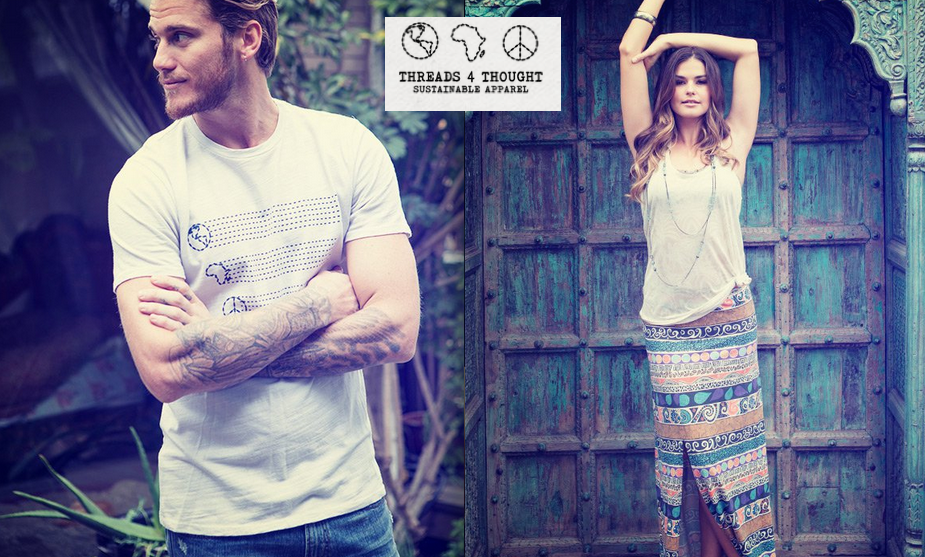 Why we love Threads For Thought:
Threads For Thought is a clothing brand that initially started with only a few graphic T-shirt designs. With messages like "May Peace Prevail on Earth" (in 12 different languages), and "Killin it Softly" laid over the image of a dying earth, the brand made a pretty clear statement—we all need to take better care of our home.
Now that the brand has seen real success, selling a wide variety of apparel for men and women, they've taken their company to the next level by supporting the New Roots campaign. On their site you can "shop the cause" meaning that 10 percent of profits from a number of select products will go directly to their partners the International Rescue Committee (IRC) who are running the New Roots program. Threads for Thought describes the organization saying, "The IRC's New Roots program helps refugees become self-sufficient and contribute to their new home through community gardening, nutrition education and small-business farming. With training, tools and land provided by the IRC, refugees are sharing their agricultural skills and producing affordable, locally grown vegetables and fruit for their families and their neighbors. New Roots is an essential part of the IRC's broader efforts in over 40 countries to help communities build a more healthy, secure and sustainable future."
Need more proof that Threads for Thought and the New Roots campaign are worth your support? Our very own first lady, Michelle Obama, endorsed the program after visiting one of the IRC's community farms in San Diego saying,"The world is watching what is going on on this plot of land. You are truly doing phenomenal work. It's a model for the nation, for the world."
You can learn all about Threads For Thought's partnership with the IRC and the New Roots campaign here.
The mission:
From day one, Threads For Thoughts mission was to bring awareness to the importance of living a sustainable, ecologically responsible lifestyle. By providing ethically manufactured apparel, the company hopes to encourage others to be conscious of how their role as a consumer has a direct effect on the condition of our home.
Their mission reads: "We are a fashion brand with products that are always of the highest quality. We want to engage with our friends and customers to help improve the planet. We all share through a sustainable lifestyle and commitment to giving back."
The founders' story:
Husband and wife duo Eric and Leigh Fleet first met in 2001 while attending the same high school. As they got to know each other, they soon figured out that they shared a lot of common interests and goals, including an "acute awareness and passion for humanitarian principles." As they continued on through college, they both became consumed with the issue of consumerism and how their own purchases were affecting earth's economic and environmental climate. As seniors in college, they sat down with a plan to start a T-shirt line which would use responsibly sourced materials and feature graphics inspired by the causes they cared about most.
While Threads For Thought initially started out as just a graphic T-shirt line, it quickly evolved into a fully fledged apparel brand. The Fleets were lucky enough to gain celebrity recognition from the beginning, securing the support of big names like Jamie Foxx, Don Cheadle and Gavin Rossdale. As their line took off and they moved production to a warehouse in LA, retailers like Urban Outfitters reached out to the up and coming company hoping to carry their brand in store.
Today, Threads For Thought works closely with the IRC and the Natural Resources Defense Council (NRDC). You can rest assured that every product sold by the company was made from sustainable, responsibly sourced materials– including organic cotton and recycled polyester, that all products were made by fairly paid, well treated employees working under the guidelines of ethical manufacturing, and that the company is supporting a number of exemplary causes. 
Products we love:
Calinda Skirt $55 USD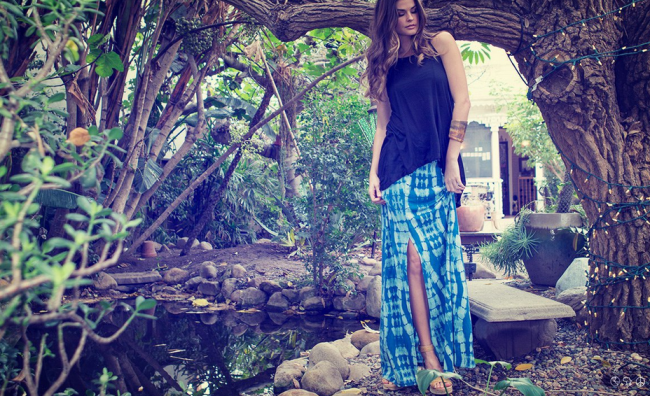 Friendship Blouse $39.99 USD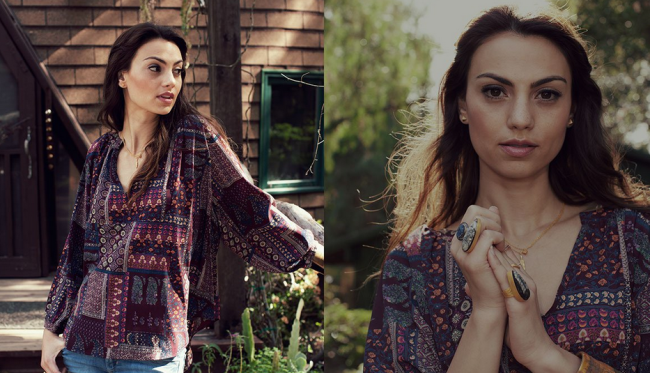 Eternity Scarf $15.99- $30 USD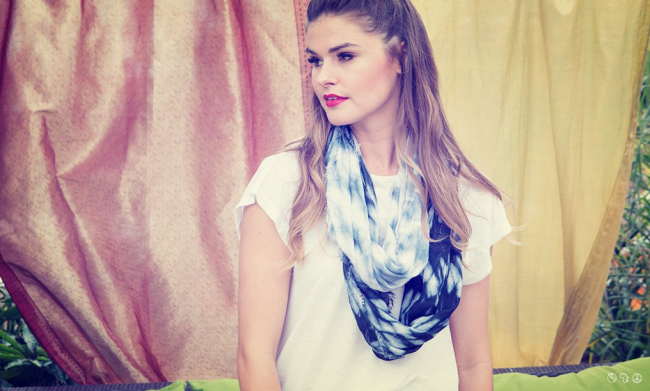 Vintage Wash V Neck $25 USD and Monique Baseball Tee $45 USD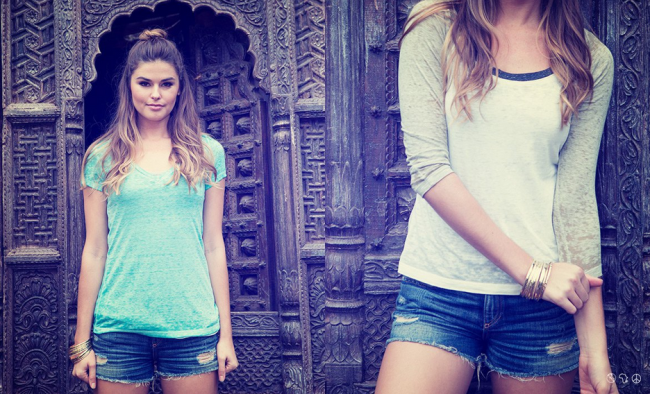 About the Writer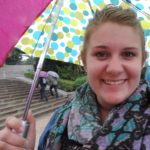 Chelsea Stuart is currently finishing up her degree in Writing, Literature & Publishing at Emerson College in Boston. After living on a ship for four months and visiting 15 countries with the study abroad program Semester at Sea, she's presently dealing with some intense wanderlust. Aside from travel, she enjoys reading, writing, photography, thrifting, and drinking an absurd amount of coffee. She hopes to one day (soon) pursue a career in publishing and try her luck in The City that Never Sleeps.
Photos via Threads For Thought