By: Madeline Weinfield

Exactly a year ago I found myself cross-legged on the floor with strangers, yoga mats splayed around the central point of a collection of Tibetan singing bowls. This wasn't exactly how I usually spent my Friday nights, but the intrigue of my first ever sound bath meditation, and its proximity to my hotel room—just an elevator ride away—couldn't be ignored. 
As the sounds of successive singing bowls flooded the room, my mind—both far away and nowhere at the same time—drifted into the intoxication of the meditation. I vowed to come back to this practice, to this room, regularly. Regularly, I would learn within a few days, would not be possible as we were mere days away from a full lockdown as Coronavirus migrated through the country, and the world.
Looking back on last March, my meditation and weekend stay at the Eaton DC seem almost like a dream, an impossible, fantastic glimpse of a pre-pandemic world and one I've thought of often in the year that followed. One year later, it's March again, and with DC's cherry blossom season around the corner, I think it's time to revisit.
The Property
Part hotel, part co-working space, part radio station, lounge, café, restaurant, and spa the Eaton DC (its sister property is in Hong Kong) is a singular property among the still staid hotel landscape of the nation's capital and very much a diamond in a neighborhood awash in big box hotels. The Eaton offers all the conveniences of these hotels but with a boutique personality that strives to be a sanctuary in the city. It's commitment to lessening its environmental footprint and creating a space that is inclusive, welcoming, and culturally enriching, give it a feel more like a gathering place of like-minded locals and travelers than an anonymous place to lay one's head.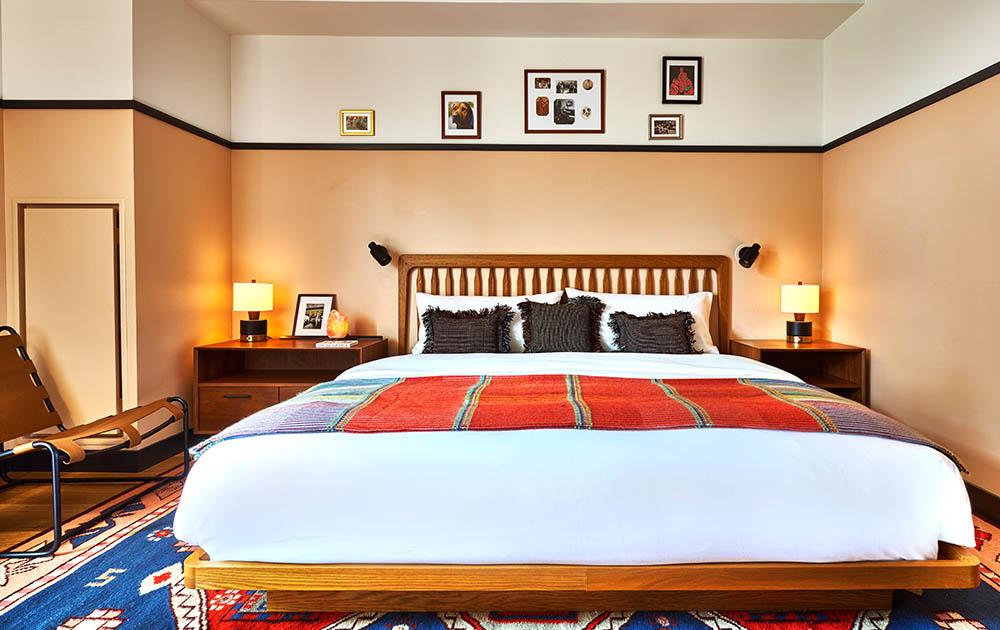 The Rooms
The Eaton's rooms are luxe, eclectic, and richly inviting. Textiles inspired from around the world and warm and neutral tones add texture and coziness to generously sized (for a city, that is!) rooms.
The Restaurant
Dinner at American Son, Eaton's ground-floor restaurant, was the last time I ate inside at a restaurant, and man, was it worth it. The restaurant is committed to using the best locally sourced ingredients and crafts its modern American fare through "the lens of an immigrant" thanks to Executive Chef Tim Ma, creator of local and acclaimed, Kyirisan. Kintugi, a coffee bar opposite American Son, is a great spot to grab your morning joe or golden turmeric latte. (Allegory, the Eaton's take on a speak easy, and Wild Days, the property's rooftop bar and music venue, are both temporarily closed.)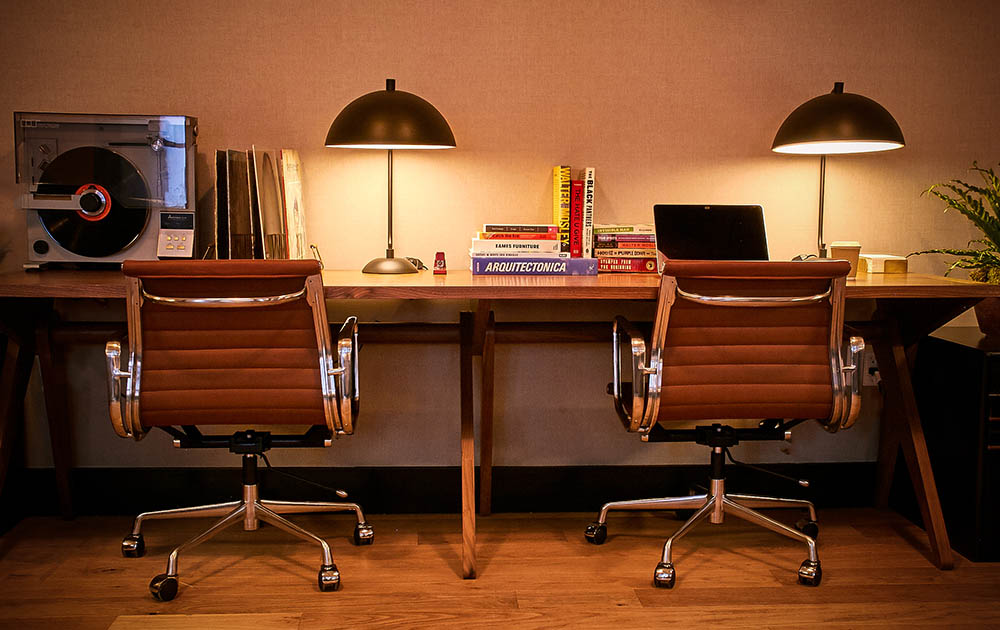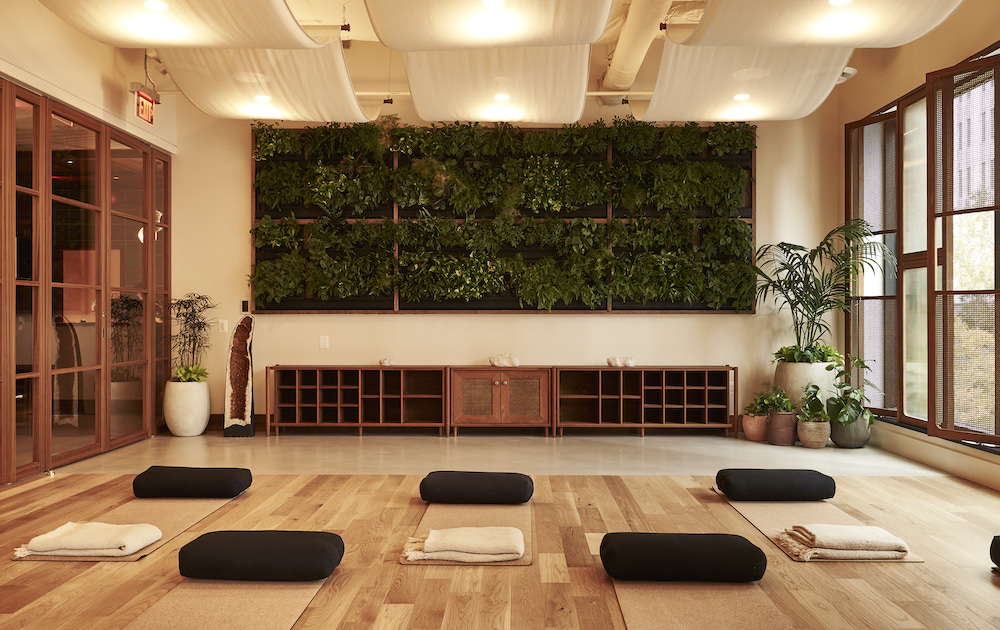 What Else
The lobby of the Eaton is home to Eaton Radio, a community-based radio station that aims to "empower grassroots narratives, uncover stories that haven't been allowed to be told, and supports emerging, contemporary, and historic underground music of the highest quality." In addition to the radio station, the Eaton (pre-Covid and again soon…) presents art-house style film screenings in their 50-seat theater. Also to resume again soon is the Eaton's cultural programming which included speaker series and art exhibitions. The on-site spa offers a diverse menu that goes beyond massage to include chakra clearing, reiki healing, infrared sauna therapy, yoga, and sound bath meditation, among others.
Life Beyond the Hotel
The Eaton is a perfect place to case yourself in downtown DC. The White House, the Washington Monument, the Mall, and the Total Basin, are all brief walks away. While many of the nearby galleries are still closed (as of the time of publication: March 12th), the National Museum of Women in the Art's, Eaton's neighbor and one of the city's under-appreciated gems, is open and should be high on your list.
How Do I Get There?
The Eaton is a short cab ride from Union Station. It's also walking distance from Farragut North and McPherson Square Metro Stations.