There's no doubt 2020 has been a year like no other. As travelers, we're grounded at home trying to stay inspired and busy. We're planning, plotting, and maybe just giving ourselves a little time to recenter and refocus. We're dreaming of the trips we might take one day, or the trips that have left an indelible impression on our minds. We're planning for the future bucket list, or maybe just getting cozy for a long winter ahead.
As we approach the end of the year, we put together a list of last-minute pieces to inspire your future travels and your current days at home. These are gifts to gift yourself, your travel partner, or your favorite homebody.
For cozy days at home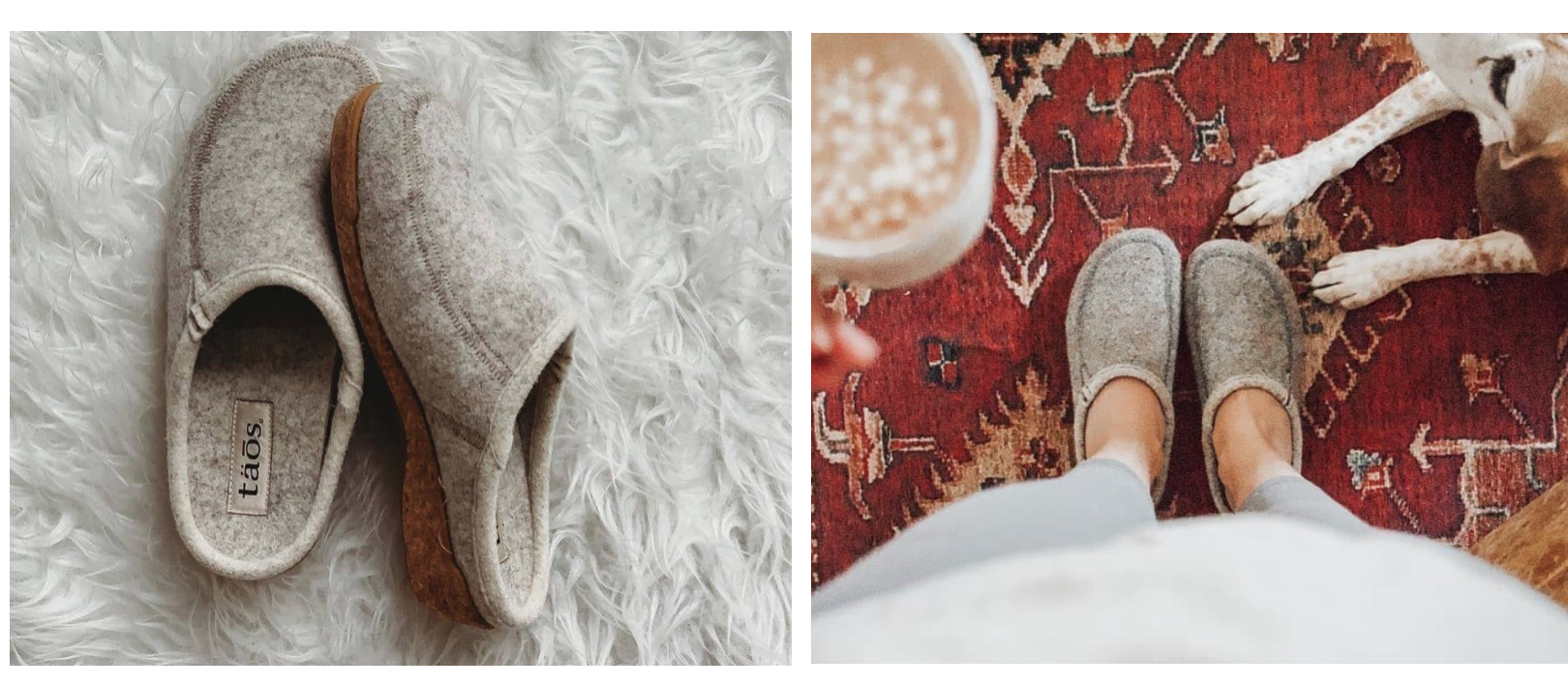 These sturdy Woollery clog slippers ($130) from classic footwear brand Taos, function as your home-24-hours-a-day footwear. Both slippers and slip-ons, these clogs are ideal for the age of quarantine when strolls from your living room to the driveway comprise the bulk of the day's exploration. These clogs are extra supportive with a thick cork sole, while still maintaining the coziness like a wool hug. These will add cabin comfort for the long winter ahead. 

For when you're back in an office
We're predicting the backpack is the new briefcase for the post-Covid workplace, and the Day Owl ($99) is an utilitarian option for those working in-person now. Sleek with a waxed-canvas exterior made from 100% recycled post-consumer plastic bottles, this bag is completely label free, which we love. The interior is constructed from 100% recycled polyester and even the metal zippers are toted as conflict-free. The Day Owl is professional without being fussy. Is it too optimistic to imagine bringing this as a tidy carry-on on a future flight?
To make sure you're hydrated
It's easy to feel poetic about minimalist brand Welly's Traveler water bottle ($33). The sleek design, with a triple-wall and vacuumed insulation, keeps water cold or hot for over 24 hours. But what really sets it apart is its removable infuser which insert allows you to add lemon, cucumber, or even to brew loose-leaf tea. The Traveler, as its name would imply, is Ideal for carrying room-to-room while at home or leaving perched on your work-from-home desk. What's more, Welly donates 1% of all proceeds to clean water projects around the world.
A notebook to calm everything that is 2020
It's been a rough year, there is no one who can deny that. With anxiety about the future at an all-time high, the Anti-Anxiety Notebook ($40) offers 100 guided journaling exercises created by therapists. The notebook bills itself as there when you need it, offering cognitive behavioral therapy exercises and other essentials to help you work through whatever ails you. This is 2020's answer to the "Five Minute Journal."
Wanderlust-inducing photography
There is nothing that gives us wanderlust quite like beautifully rendered photographs evocative of the far corners of the globe. That's why we're in love with The Woods, a new UK-based company that offers fine limited edition travel photographs from supremely talented artists around the world. The Woods features both established and emerging photographers and donates a portion of each sale to CREATE, the UK's leading charity to empower lives through the creative arts. It's difficult to choose favorites, but this, this, and this have us wanting to travel more than ever.
Travel-ready hats to plan your next adventure
Gigi Pip's, the fun travel-loving brand that creates wide-brim toppers that make you want to jump in a car and hit the road, creates pieces that your favorite traveler might be longing for but might not necessarily purchase on their own. Their new pieces for winter urge us to look forward to adventures we may plan, or dream of. Our favorite is the Dakota ($104), which has a brim that's not too small, not too large, just about perfect.
Raise a glass to 2021
This on-the-run Old Fashioned kit is so stylish and adorable, you'll do well to purchase a few to leave with friends you miss. The kit, which is enjoying a near sell-out status online, is available when you purchase a bottle of Coconut Cartel Rum ($60). A classy add-on to a Christmas stocking (the kit even comes with little linen drink coasters) or an ideal companion for a socially distanced bonfire, this is a nice way to cheers goodbye to 2020.