By: Retts Wood

There are few descents into sleep as lovely as nodding off while reading – eyelids heavy, paperback sliding from your fingers, plot slipping seamlessly into dreams. In an age of mindfulness apps and aggressive self-care, the idea of relaxing by curling up with a good book is alluringly simple. Gladstone's Library then, a hotel where guests sleep surrounded by books, sounded the perfect balm for my frazzled soul.
Seeking the solace of silent reading, I took the northbound train from London through a landscape so saturated that fields had become mirrors. Canals spilled their boats onto submerged towpaths, and the freeway hid behind a haze of spray. The noise and color of the city faded with every mile, leaving a mellow, muted world. Perfect preparation for the gentle timewarp of Gladstone's Library.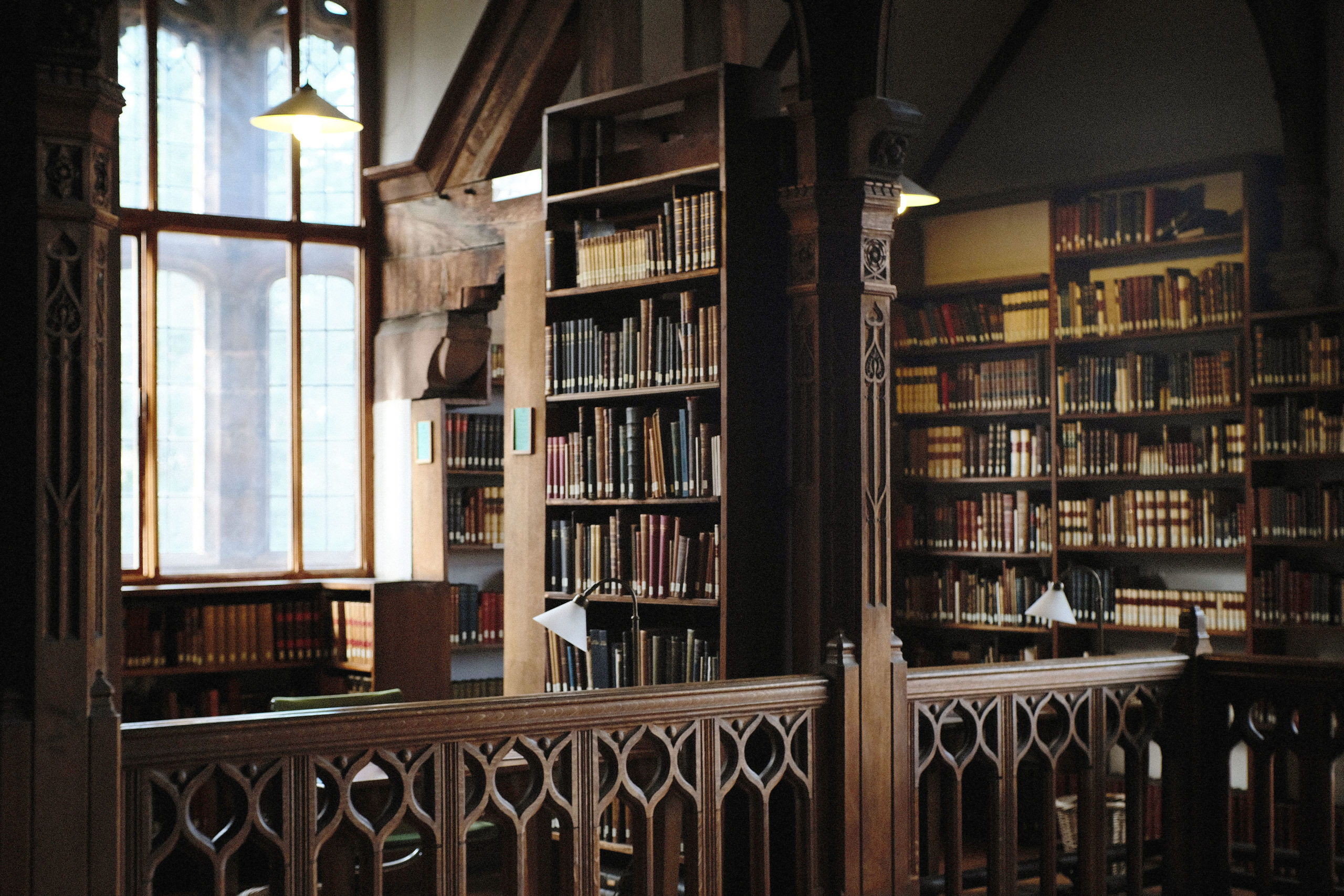 The Hotel
Tucked away between ancient scotch pines in the village of Hawarden, just across the Welsh border from Chester, the beautiful reddish-gold brick library oozes Ivy League gravitas. Fancy hotels might make guests feel richer and spas, purer, but only Gladstone's has ever conned me into feeling like an intellectual just by walking through its heavy oak door.
Opened in 1902, the library was designed to house the vast collection of books bequeathed to the British public by former Prime Minister William Gladstone. True to his liberal yet god-fearing bent, the bulk of Gladstone's books are Christian and moral texts, but today's augmented selection features a wide range of literature, an ante-room devoted to Islamic books, and the best of the current crop of poetry and fiction. Few retreats could match the level of meditative peace the library engenders, even fewer, the blissfully musty aroma of centuries-old texts.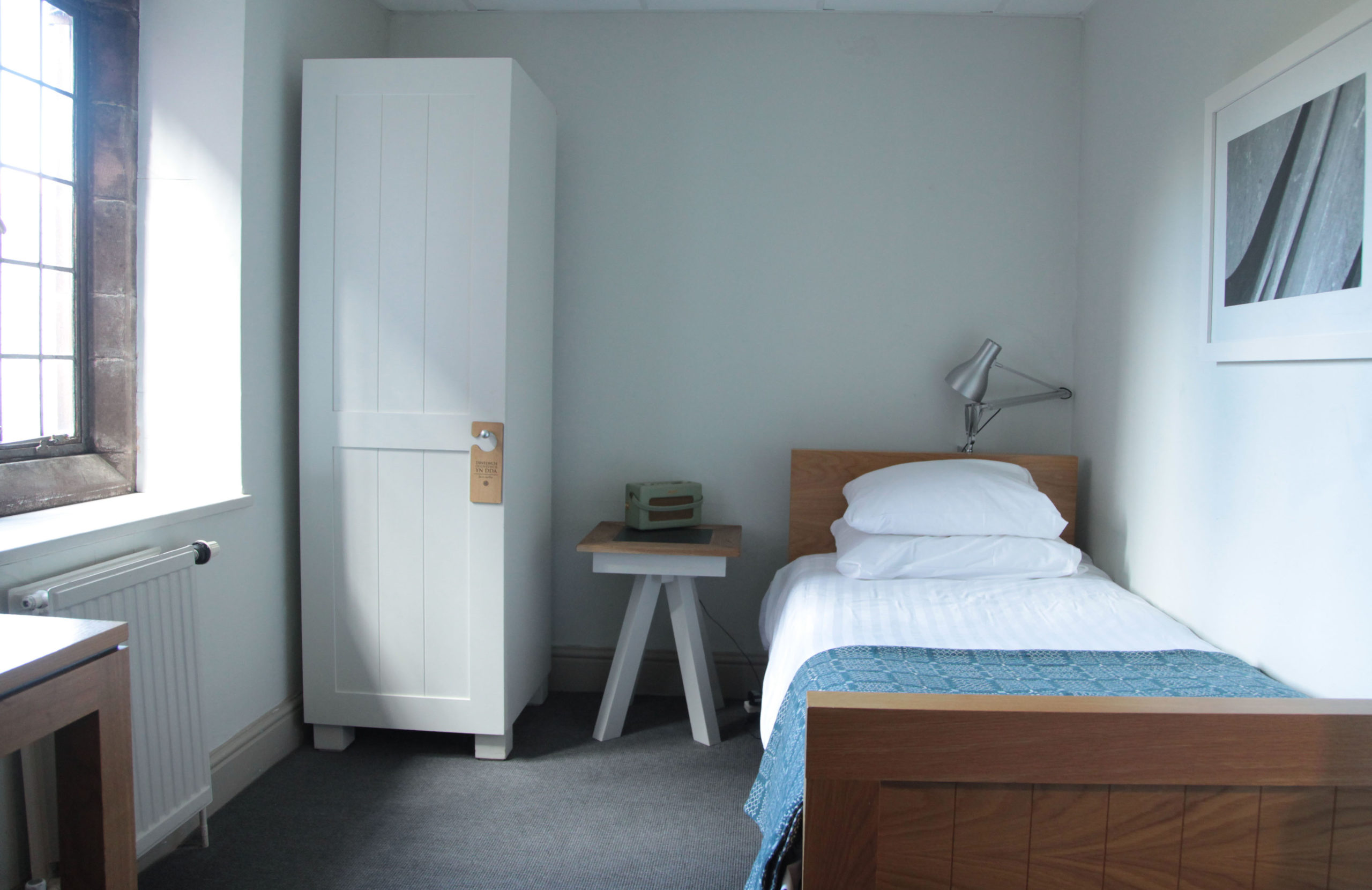 The Rooms
The library's residential rooms which opened in 1904 to lodge weary scholars were suitably austere. Although still satisfyingly simple, they've since lost all traces of their monkish severity. There are no TVs (frankly, watching The Bachelor here would feel utterly out of place) but a retro Roberts Radio stands on each bedside table, alongside the all-important reading lamp. My bath was so so long that I could almost lie flat, and my single bed so soft and cocoon-like that I could have happily holed up under the blankets all day.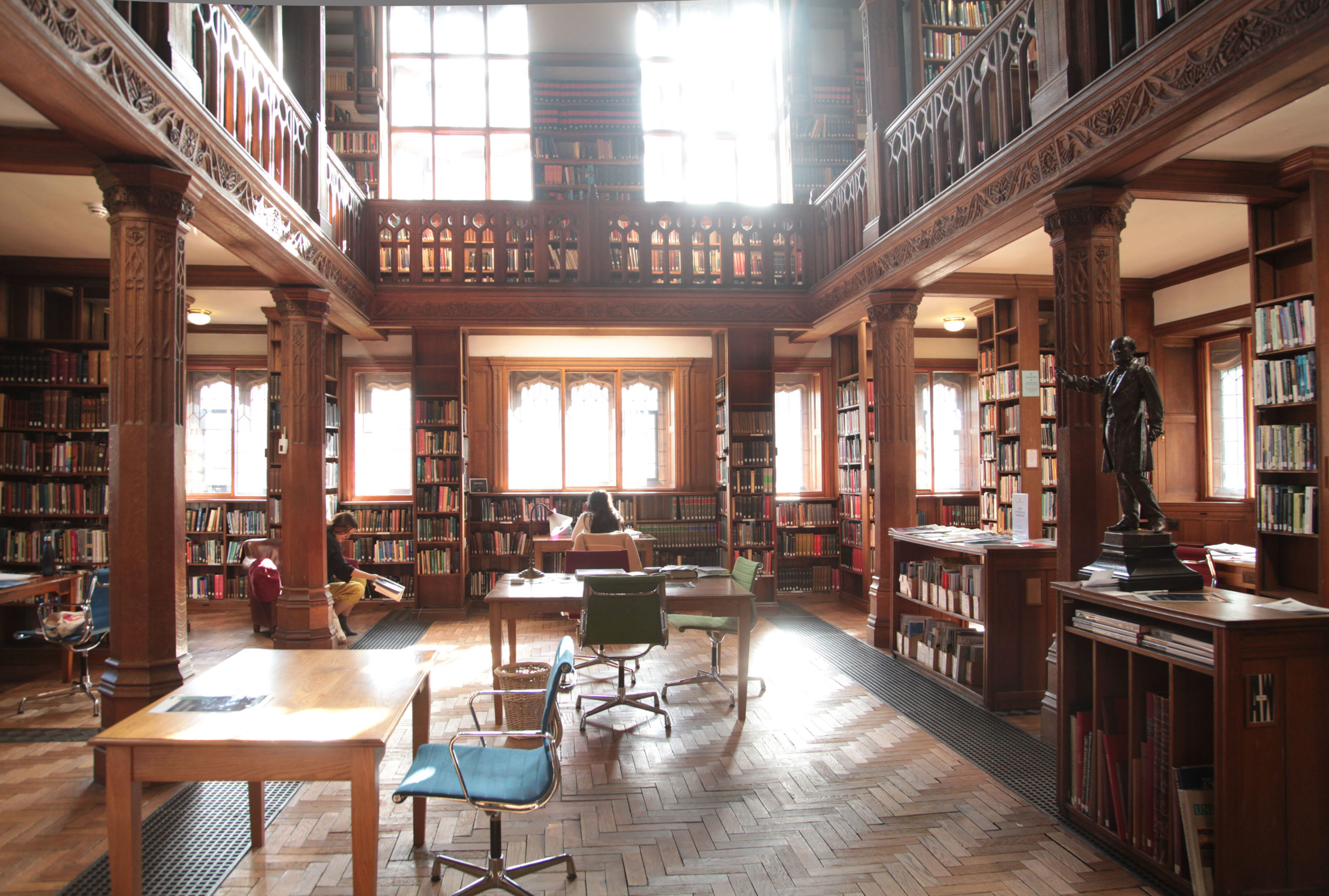 What Else
Lovely though the rooms are, the real allure of Gladstone's is the library. Members are welcome during the day (although they were thin on the ground when I visited) but, after 6, only guests have access to the hushed and hallowed space. Though perusing the shelves during the day was joyful enough, twilight brought a sense of magic to the place – wandering through nooks and crannies in the silent semi-darkness felt deliciously illicit.
The restaurant, Food For Thought, sells hearty home-cooked meals at college canteen prices, and the spacious drawing room has an honesty bar fit to fuel the fascinating fireside conversations which seemed to be both ongoing and open to all during my stay.
Life Beyond the Hotel
Though tiny, Hawarden (pronounced Haarden) has two castles: a medieval ruin and the erstwhile residence of William Gladstone. The latter is privately owned but the former, an eerie relic with a richly textured past, sits open to wanderers, surrounded by the ancient oaks of Hawarden Old Park. Being a British village, it also has three decent pubs.
The lively nearby town of Chester has Roman remains aplenty, a vast cathedral and a modern theatre and cinema complex. For those tired of pure culture, cobbled high streets and a medieval 'mall' – built 700 years ago – ensure that even shopping can be enlightening.
How Do I Get There
A tiny hotel in the Welsh borders might seem an unlikely destination for international travelers, but apparently, it's just that, with a steady trickle of visitors crossing the Atlantic. Luckily, the UK is small and transport is decent: the cities – and airports – of Manchester, Liverpool and Birmingham are all close to Chester, and even London is only a two-hour train ride away. Either a taxi or a local bus will take you from Chester station to Hawarden.
Retts Wood is a writer and photographer based in London, England. You can find more of her work on www.rettswood.com or follow her adventures on instagram @retts_wood.