By: Madeline Weinfield

You might be mistaken for thinking you're in the wrong place when you step into the lobby of the San Francisco Proper Hotel. As the Bay Area's premier design-focused boutique hotel, the Proper stands out in the still rough-around-the-edges neighborhood known as the Tenderloin. But if it's true that the tech bubble has erased so much of the art and culture that gave San Francisco its soul, the Proper might be single-handedly working to make up for it.
Housed in a century-old landmark flatiron building, the Proper is a design-obsessed dream come true. Every surface of the 131-room property — from the floorboards to the ceilings — has been meticulously touched by the brainpower of design superstar, Kelly Wearstler. With a strong influence of old-Hollywood glamour and accents of sleek mid-century lines, Wearstler has infused her signature pattern and pigment-heavy design in every aspect of the property.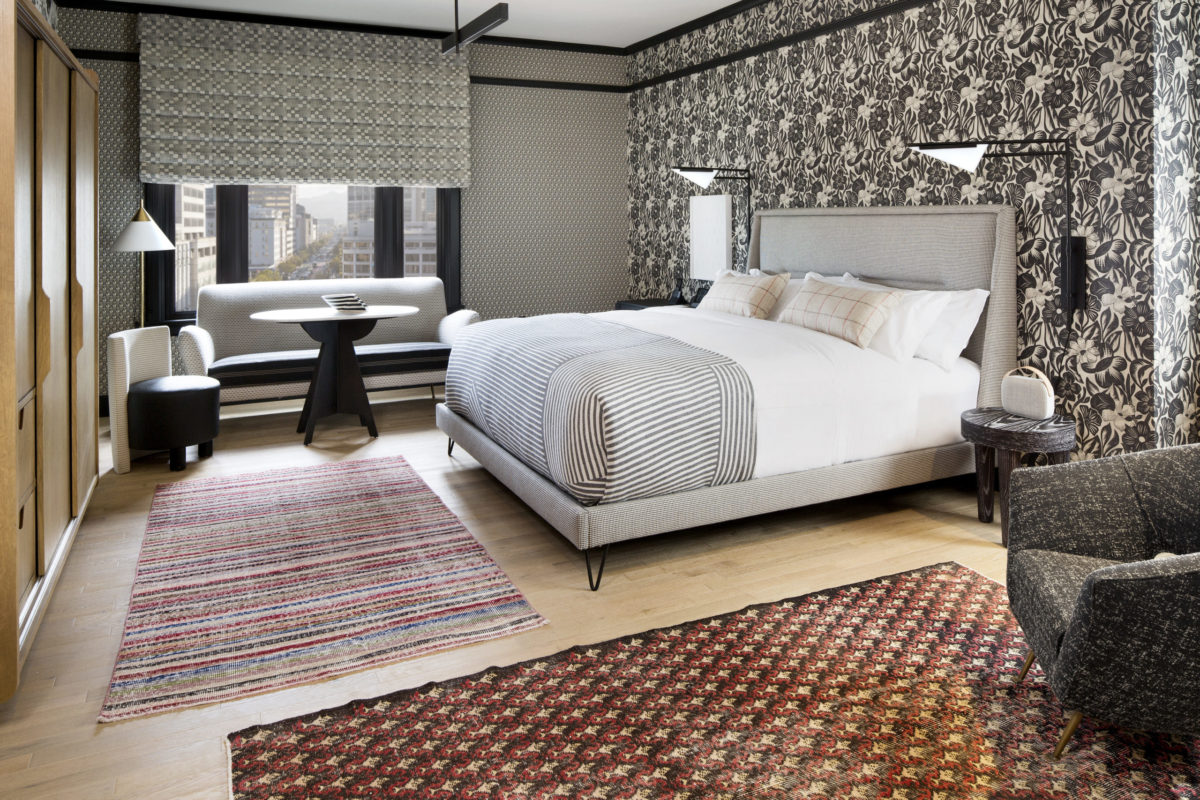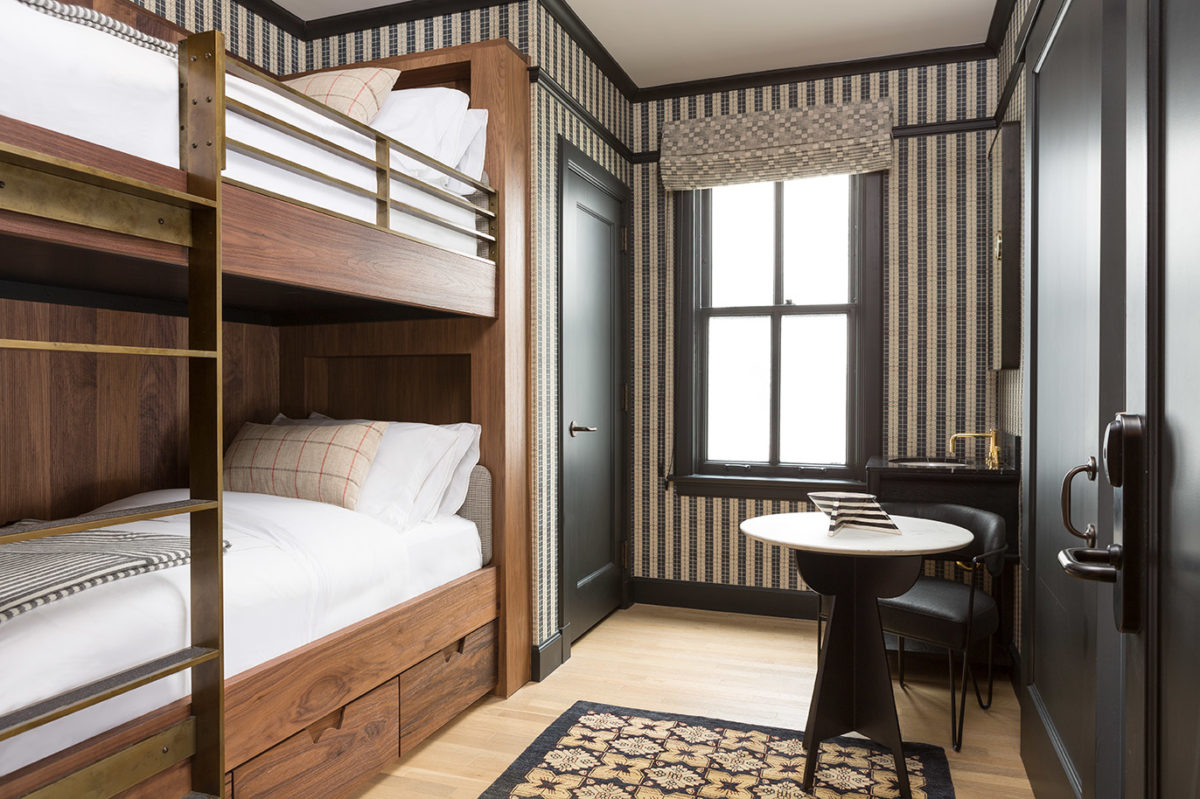 The Rooms
Like all city hotels, and especially cities with real estate prices high enough to make you weep, the Proper's rooms are compact. But seeing that this is a Wearstler-designed property, the spaces, which range from European-style bunk rooms to suites, are richly ornamented and thoughtfully organized. Aesop toiletries, Wearstler-designed kimono-style robes, and an in-room app that allows you to order any toiletries you forgot to pack, lend a feeling of contented idleness that will make you want to linger.
Part of the Proper's unique approach and appeal is its range of room options, from literal bunk beds to classic king rooms and options (and price points) in between. Regardless of the size, all beds are equipped with California-made mattresses, hypoallergenic pillows, and blankets designed by Wearstler.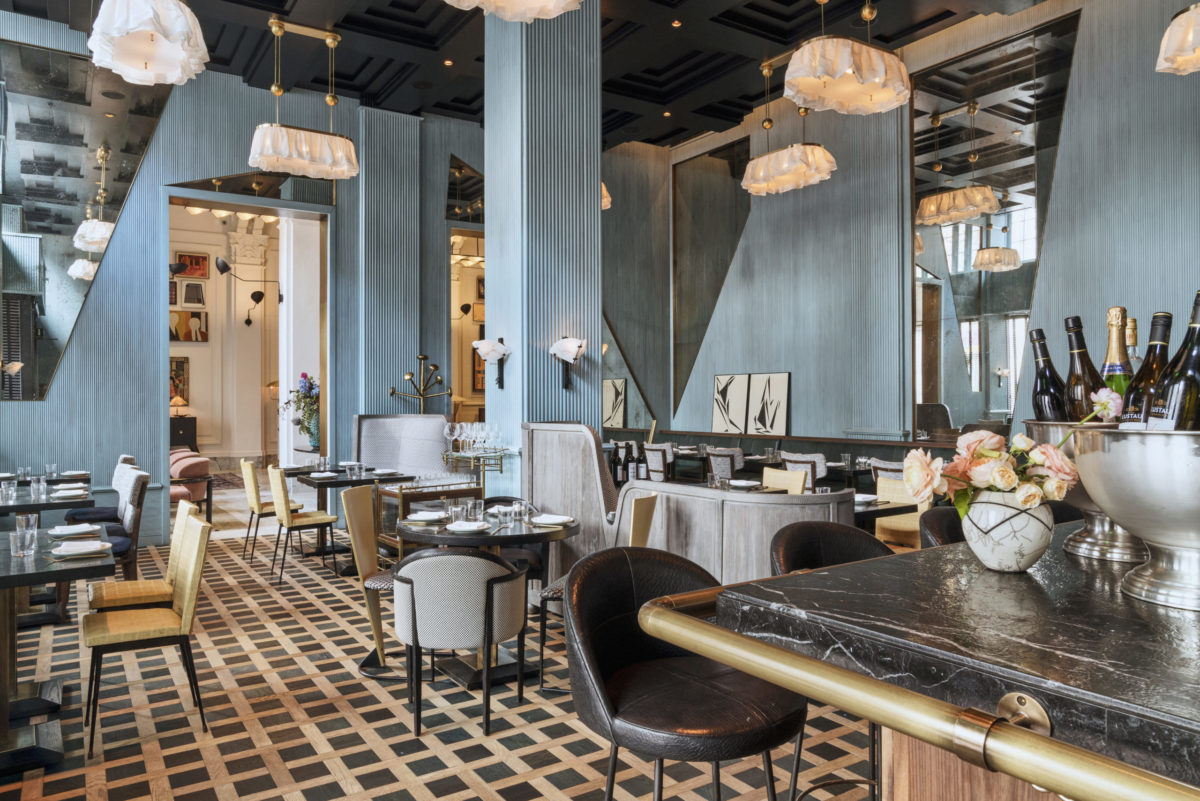 The Restaurant

The Villon, with its peacock blue walls and brass accents is so pretty you'll want to stay all day. But if you only make it for one meal, make it breakfast. The decidedly Californian menus features the healthy fare you expect from the sunshine state, like eggs with farm salads and avocados, overnight oats with cashew butter and chia seeds, and smoothies almost too beautiful and delicious for this earth. Try to 'Tropical Antioxidant,' made from turmeric, mango, hemp seeds, and coconut milk.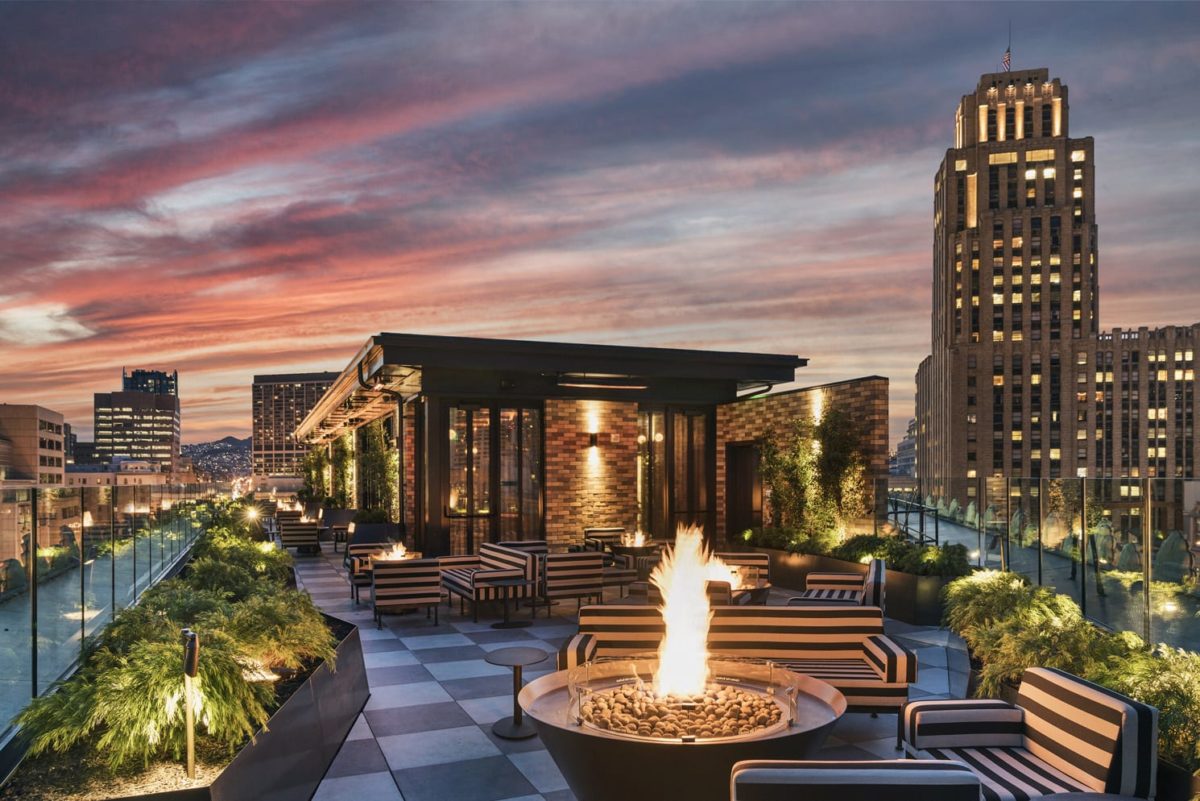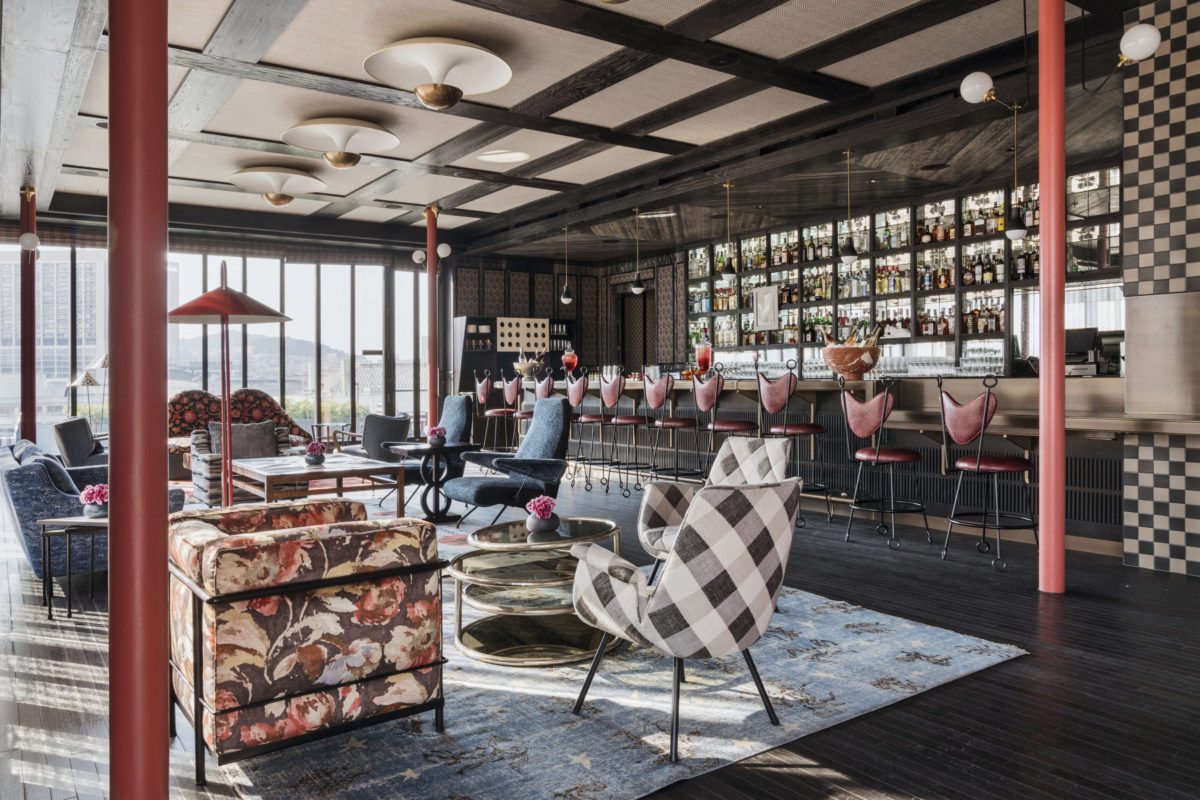 What Else
Charmaine's, the Proper's rooftop bar, and its sweeping views of the city, attract a young, hip, tech crowd for after work drinks. It's not quiet or relaxing, but it's certainly a scene. As a guest of the hotel you can avoid the line to get in that often wraps around the block. Looking for something a bit more mellow? The gorgeous and airy lobby is peppered with couches.

Life Beyond the Hotel
Although its immediate neighborhood might not be one for leisurely strolling, the Proper is located in the most central area of the city. The hotel has bikes for borrow (just be prepared for San Francisco's notorious hills!) and is also within a one-minute walk from both the BART and Muni. The Proper is an ideal base for venturing into Union Square, Hayes Valley, or taking in a concert or show at nearby Davies Symphony Hall or the War Memorial Opera House.

How Do I Get There

The very visitor-friendly BART can be caught at SFO and ridden into downtown. But, after all, this is the city that gave birth to the concept of ride sharing apps, so finding a car to bring you directly to the Proper won't be an issue.
Madeline Weinfield is a writer based in New York City. She is a contributing editor to The Culture-ist and oversees community contributors. Read more of her writing at madelineweinfield.com.
Photo Credit: Proper Hospitality