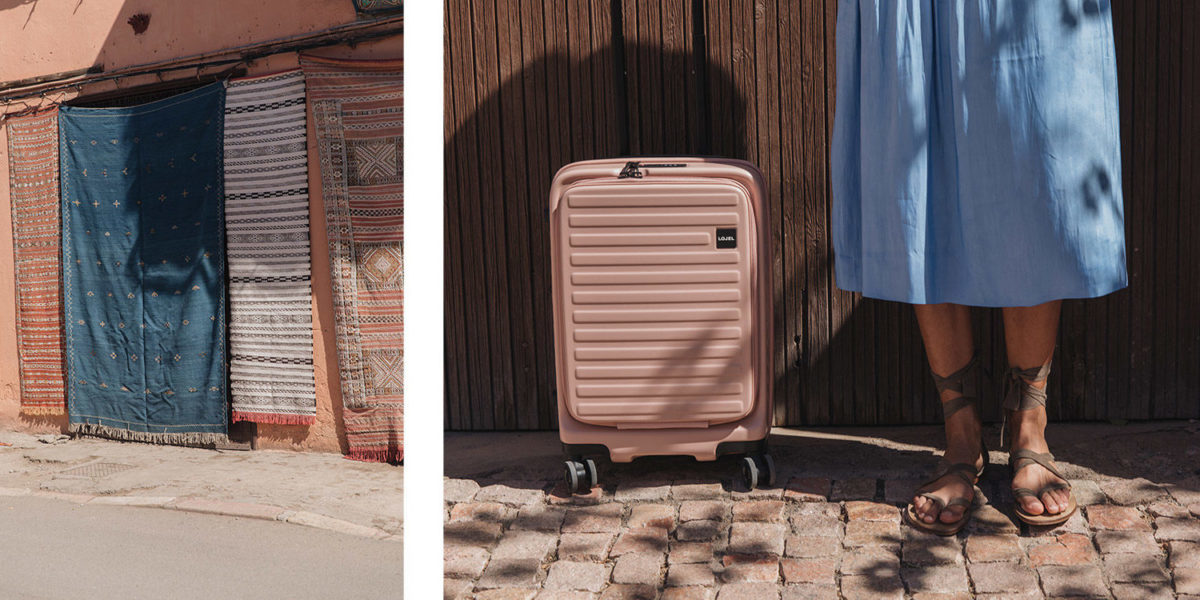 By: Madeline Weinfield
Summer is finally here and with it bucket lists of adventures and trips near and far. There is no better time that this season of long days and warm nights to discover something new, whether in your neighborhood or a new country. Wherever summer takes you, here are a few recent finds to get you packing and, more importantly, traveling.
The Bring Anywhere Blanket | Parker Clay
Parker Clay is a luxury lifestyle brand dedicated to transforming communities in Ethiopia through social and economic empowerment. Founded by husband and wife team Ian and Brittany Bentley while they were living in Ethiopia, Parker Clay partners with local NGOs and artisans to create high-quality and timeless pieces. Their products seamlessly combine an urban aesthetic with a strong passion for travel and street know-how.
While their core collection is full of solid staples like oversized totes and backpacks, their Azmera Blanket has a multitude of uses, from park picnic blanket, beach towel, to shawl. Hand-spun from organic cotton, it's beautiful and perfectly packable. Don't worry about taking this on the rough road ahead, it's specifically designed to get softer overtime.
What better way to indulge in a travel luxury when you know it's supporting artisans and their communities?
For A Good Night's Sleep On The Road | YALA
I had to try YALA's silk travel products to believe in their essential functions, but it didn't take long for me to become a believer. Yes, I saw the inherent luxury in a silk pillowcase, but a sleeping bag liner? YALA's products are as much for a hotel room as for a tent. The company's mission is to provide comfort everyday and their made-to-be packed items do just that. Their Pocket Pillowcase folds so tiny you can easily make room for it in your carry-on and their Dream Sack sleeping bag liner is more than just a touch of glamping for your camping—it helps keep you warm in the chillier months and cool in the hottest. The fact that it's made from hypoallergenic, low environmental impact silk from small factories is truly just an added benefit. Also, YALA is women owned and women led. Win win for the sleeper, dreamer, and traveler.
Shoes To Walk Miles In | Hobes
One of the bulkiest (and therefore most bothersome) things to pack on any trip is shoes. You don't want to skimp and bring the lightest sandal for days of walking, but when is their room to pack the sturdiest? Enter Hobes, handcrafted shoes from thin, unlined leather with ultra-thin, ultra-durable soles. Made specifically for travel—days and nights of walking miles—Hobes' shoes are the fashionable answer to exploratory footwear. They pack completely flat and are virtually weightless. Their Point design is an easy slip-on for breezy airport security lines. Handcrafted, no two pairs of Hobes is exactly alike which makes them all the more unique and adventure-worthy.
Bags To Pack For Adventure | Lojel
There are so many travel bags on the market that it's hard to make sense of them all and Lojel, a brand of high-performance travel bags, is a company I wish I had known about years ago. Unlike a lot of other bag brands out there, Lojel's products are inspired from actual journeys and are all made in-house for quality control and specifically designed to withstand years on the road (their hardshell cases come with a 10 year warranty). Lojel has been around since the '80s, there's something distinctly modern about their sleek, multi-purpose designs. Although crafted for heavy-duty travel, they also have a line that would just as home on the streets of your commute. Their Urbo Vachetta backpack is made from a coated canvas made to withstand the urban jungle. If you're going further afield, try one of their ultra-durable, secure hardshells like the Groove 2.
Lojel's products are coming to the U.S. market for the the first time this fall! Look out world.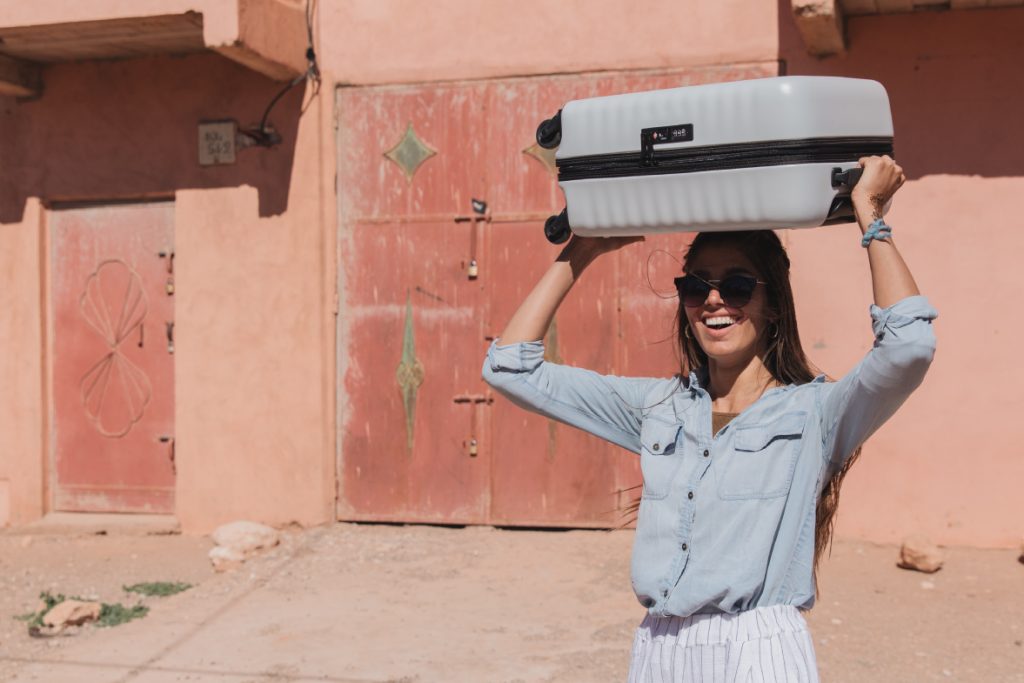 The Essential Layer | Crane & Lion
A yoga brand at heart, Crane & Lion's mission is to create products for women "who are awake and active in the world." Whether exploring the inner world on the mat or of the outer world through travel, their pieces are a curated collection of beautiful, effortless looks. Their Wrap Sweater is an ideal solution for the traveler who is always cold but doesn't see the value in brining a scarf to a warm climate. It's also an amazing piece for new mothers because of the privacy of the drape for breastfeeding and added warmth to wrap around baby.
A small company based out of Boston, giving back is a key component of Crane & Lion's ethos. Focusing on sustainability in their materials, they also have a partnership with Mass General Cancer Center with a version of their best-selling "Original Tight" donating 100% of the proceeds to the center.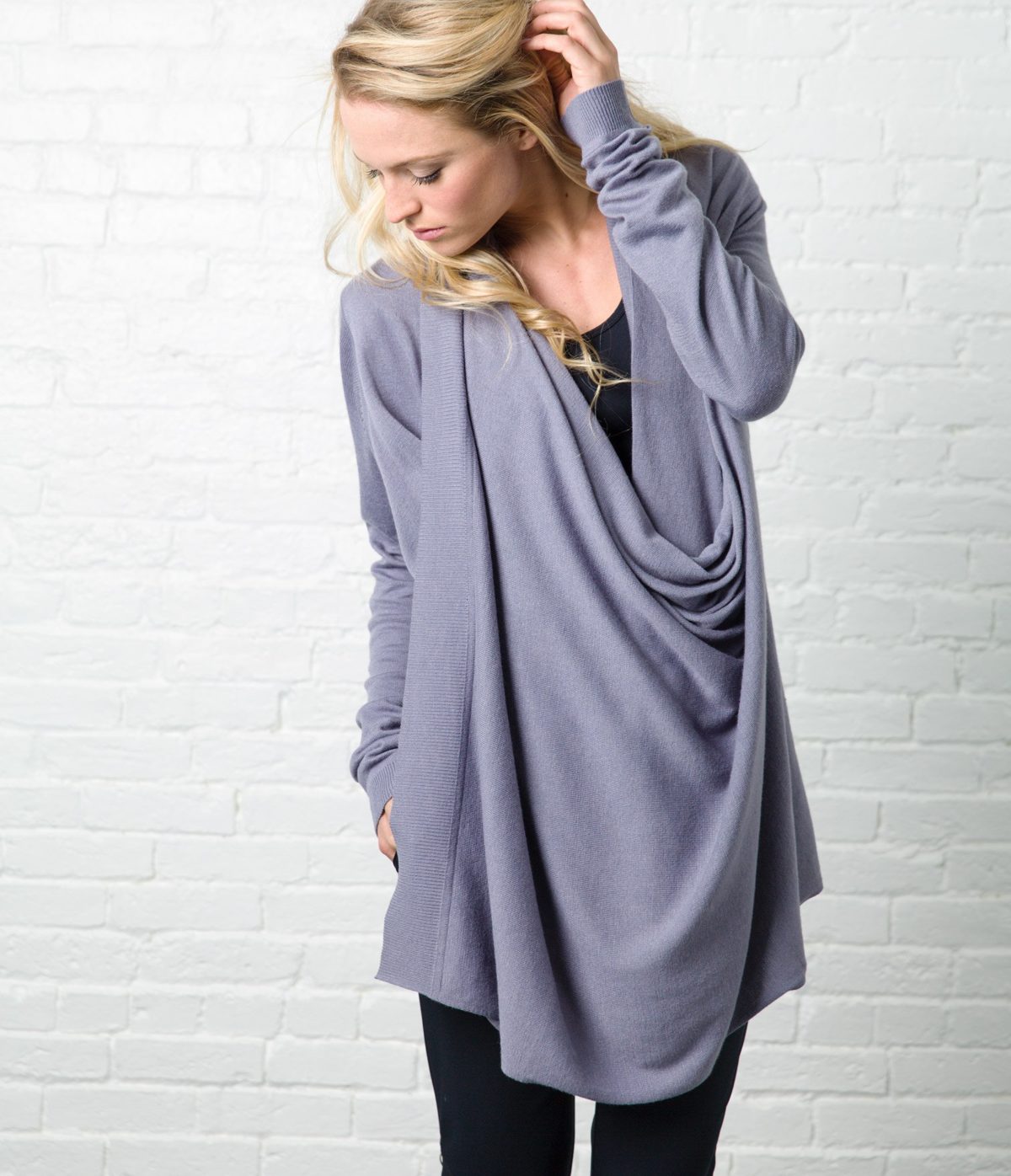 Happy summer! I hope it brings you somewhere inspiring.
About the author: Madeline Weinfield is a New York-based writer and the community editor of The Culture-ist. Follow her adventures @madolionw.