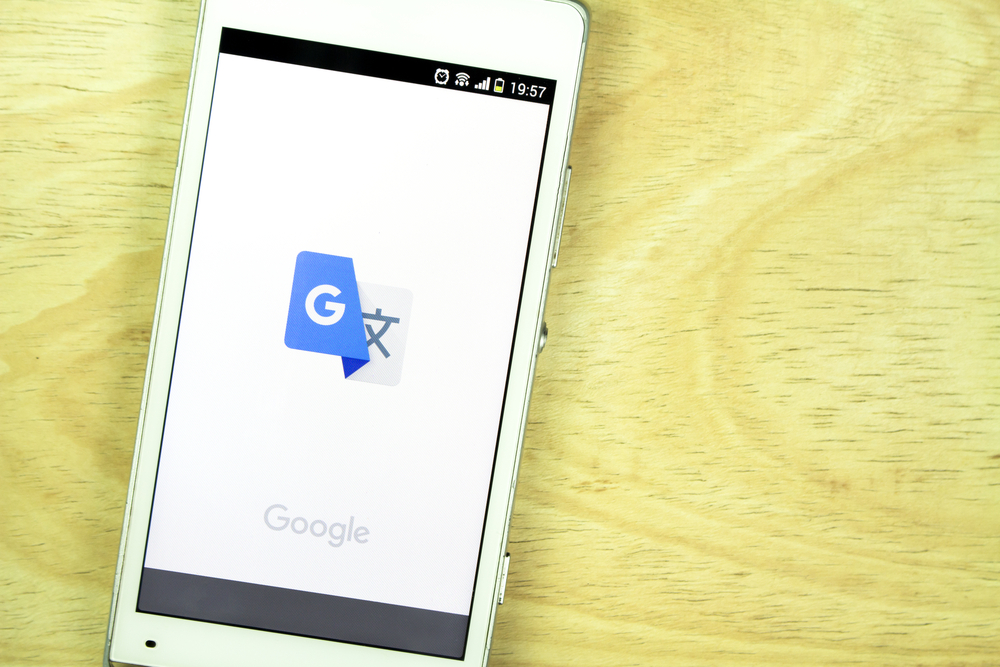 BY MICHELLE BAO
If you have ever taken a language class, your teacher probably warned you not to use Google Translate. It has a reputation for being inaccurate. But if you, like 500+ million others around the world and myself, have used it at least once, you also know that it is convenient. I love being able to copy and paste texts of varying lengths into Google Translate either to get a better idea of what is being said or to communicate in the native language of whatever country I'm traveling in. After all, outside of academia, being able to understand one another generally is more important than grammatical accuracy. And in a blog post on May 11, 2016, Google announced a series of improvements to its mobile Google Translate app to facilitate more effective communication.
Google added both simplified and traditional Chinese to Word Lens, the company's instant visual language translation tool. To use Word Lens, anytime you see printed text in Chinese or in any of the other 28 languages Word Lens works with, scan it with your phone's camera to get a translation in real time. Word Lens can also read English to give you the matching translation without requiring an Internet connection. Watch this video to see the Google Translate team test the tool using Indonesian, Croatian, Portuguese, Italian, Spanish, Hindi, Finnish, Polish, Filipino, Hungarian, Slovak, French, Russian, Czech, German, Romanian, Bulgarian, Catalan, Ukrainian and Thai.
Google also released Tap to Translate on Android. You no longer have to take the time to copy and paste text between Google Translate and other apps. Instead, now you can select the text of a chat, comment, song lyric, etc. in the app you are already using and a translation will pop up right there, eliminating the need to switch apps. Tap to Translate works with for all 103 of Google Translate's languages—but only on Android phones running Jellybean (4.2) and above.
While the Tap for Translate update is for Android users only, for iPhone users, Google expanded Offline Mode to work on iOS processing systems. To set it up within your Google Translate app, choose from a total of 52 offline languages available and tap the arrow next to the desired language to download the language pack. Addressing user concerns that previous language packages were too big either to download or to keep on limited storage, Google has shrunk the size of the language packs by 90 percent, making them just 25 MB each.
Ten years ago, Google launched Google Translate with the goal of breaking down language barriers and making the world more accessible. These updates continue Google's pursuit of those goals. But even more so, Google Translate helps users create conversation and make human connections around the world. So download it, bring it with you when you travel and fully immerse yourself in a different culture and language. The app can be downloaded from the Google Play Store or from Apple's App Store.
ABOUT THE AUTHOR
Michelle Bao is a student journalist at Northwestern University's Medill School of Journalism. She is passionate about learning new languages, traveling and telling stories about people who are changing the world. Follow her @MichelleBao27.
Google Translate App via Jakraphong Photography/ Shutterstock.com