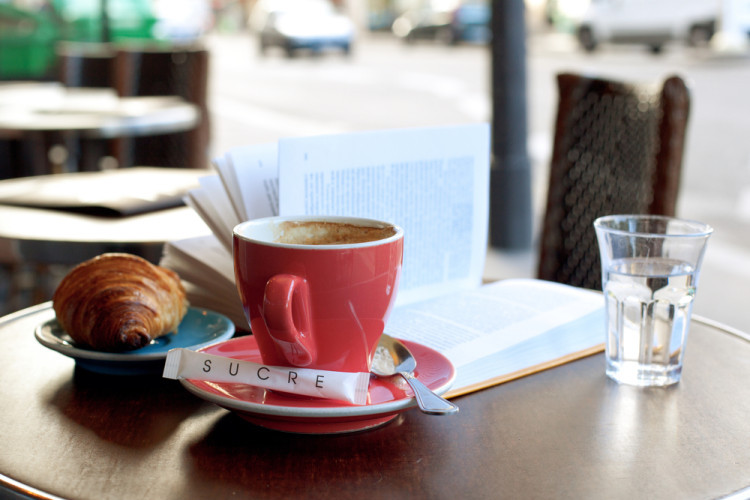 Image via Shutterstock
No matter where you go in Europe there's one thing people always seem to look for—whether it's a simple standard brew or French press, travelers care about getting their hands on a good cup of coffee.
With the "third wave coffee" rage—a movement that focuses on coffee as a craft, considering every step of its production from bean to brew—cafés have been springing up throughout Europe, from the coffee capitals of Paris and Barcelona, to the more distant eastern European cities and towns.
Some consider this new wave a bit pretentious, elevating the coffee-lover to the level of connoisseur. But there are plenty of low-key, simple cafés throughout Europe that combine a relaxed atmosphere with undeniably finely crafted Joe and artisan desserts. This surge in new cafés in particular locales is sometimes called a "coffee renaissance."
It's impossible to feature every cool café in Europe, but here is a list of some java gems in various cities. Whether your drink of choice is an artisanal white flat—steamed milk poured over espresso—a cappuccino, or a standard shot of espresso, these cafes won't disappoint your caffeine-craving taste buds.
PARIS
Paris is perhaps the city most known for it charming cafes, calling to mind scenic outdoor seating on wicker chairs and buttery croissants. No French breakfast is complete without a café au lait—a bowl-sized helping of equal parts steamed milk and coffee. There are a number of lovely places to stop and have "un café" in Paris, but two in particular stand out.
"Café Craft," which describes itself as "the first café devoted to independent creatives," is located near Canal Saint-Martin. It has a modern, Brooklyn-style feel with black and white tiled floors and ample room to work—especially in the back—if you're willing to pay by the hour. In addition to fabulous coffee, Craft also has yummy pastries and desserts. Check out the place that Timeout Paris describes as "a refuge for the new breed of wireless creative that are flocking to the trendy outskirts of eastern and northern Paris."
Barista Gloria Montenegro founded "La Caféothèque" a bohemian spot along the banks of the Seine and regarded as the site where the "coffee revolution" in Paris began. It's location next to La Cité Internationale des Arts, an artists' residence, means that it draws a unique mix of patrons. Inside there are various cozy salons, notably the one in the backroom, which has a toy trunk, drawers of international coffee beans, and a piano. The café also has a gallery space and even a room where coffee plants spring from the walls.
                Image of Spanish cortado via Shutterstock
BARCELONA
Barcelona is another city known for its cafés. The Spanish often drink a "cortado"—espresso with warm milk comparable to caffè macchiatos—at breakfast and in the afternoon between lunch and dinner (what they call "la merienda"). Although they take their coffee differently than the French, there are still a number of laid back cafes in Barcelona that appeal to any coffee devotee. A particularly unique spot is "Caelum" in El Gotic. The tasty pastries at this café come from Spanish convents. The menu includes "Sweet Monastic Temptations," such as the cider cake from Saint Ines of Sevilla and Santiago's tart cake. Coffees include traditional drinks such as cappuccinos and cortados.
LONDON
There's nothing like a cup of coffee to warm your body and lighten your spirits on a cold, foggy London day. "Tina We Salute You"—named for a 1960s model—has a distinctly artistic vibe with a communal table, which Timeout London says "feels like your best friend's kitchen table." Settle into some couches while you sip your coffee and enjoy the pictures of Tina and other artwork adorning the walls. Enjoy a macchiato, cappuccino, or even a "Gibraltar"—another name for a cortado—with a slice of succulent cake. All pastries are made at the café.
BERLIN
Berlin's craft coffee scene has been expanding in recent years. "No Fire No Glory" is a cozy spot with lots of space to sit and work, or simply relax—on a sofa or even outside. "No Fire No Glory" is passionate about their coffee and seeks to inform patrons about the brewing and roasting process. Their main espresso roasts come from "Bonanza Coffee Roasters" in Berlin and "The Coffee Collective" in Copenhagen, and their milk from Brodowin is delivered every day.
"West Berlin" is a delightfully artsy spot located near Checkpoint Charlie—one of the main points of passage between East and West Berlin. The café has a "mediashop," which sells books and magazines displayed around a welcoming table where customers like to work and sip a "kaffee." More seats can be found near the windows and outside. "West Berlin" is particularly known for its mouth-watering cheesecake.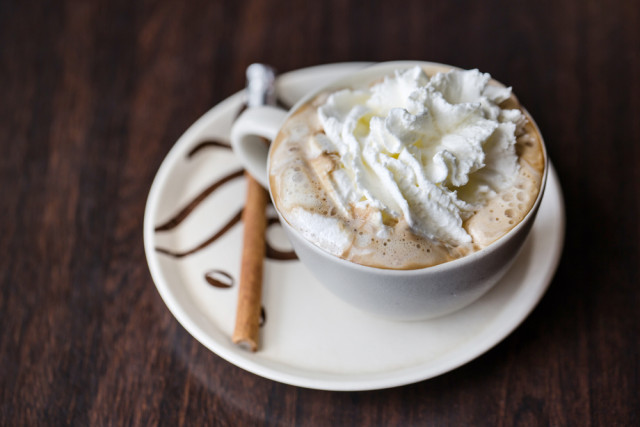 Image of Viennese coffee with cinnamon stick via Shutterstock
VIENNA
Coffee houses in Vienna are an intrinsic part of the city's cultural heritage. Traditionally, these establishments are elegant and sophisticated, but there are also a number of simple cafés in Vienna if travelers are seeking a more low-key experience.
Head to "Caffee Couture." The welcoming interior with natural light and a curved ceiling offers a warm, intimate space to sip a caffe. Like London's "Tina We Salute You," there is a communal table where customers can gather to work or converse.
"Coffee Pirates" is another cool café, and it's also a roaster. There are two interior spaces for sitting or working—one is a beautiful rustic space with light wood paneling and a wooden communal table, while the other is a quirkier room with sofas and a huge blackboard to write on. Some of their roasted coffees include Panamanian Finca Esperanza and Ethiopian Yirgacheffe. For a cappuccino-style drink, order a wiener mélange.
Fodor's describes "People on Caffeine" as "perhaps the friendliest and quirkiest in design." The space is small, but intimate with stools and a couch, and local artwork hangs on the walls, changing every month. Interestingly, the space used to be a funeral parlor and was where Beethoven's body was before he was buried.
PRAGUE
Prague is a bit new to the scene of craft coffee, but a number of cafés have been opening throughout this city in recent years. Perhaps the coziest-looking café in Prague is Kavarna Prazirna. With its exposed brick ceiling and shelves filled with books, this café is popular with locals and is sure to charm the caffeine-seeking tourist. The café roasts their coffee in-house.
"Alchymista Cukrárna," or "The Alchemist" calls itself a "retro sweetshop & café & tea room" and it's conveniently located next to Prague's Coffee Museum. The ceiling features a painting detailing the alchemy allegory by Jan Kristofori. The café is connected to a gallery, Scarabeus, and a beautiful garden. The Alchemist also features works by other artists. They have their own roaster and their famous "Mont Blanc" chocolate cakes and "Adam and Eve" chocolate cakes with fig filling are sure to satisfy your sweet tooth.
DUBLIN
The first drink that comes to mind when we think of Dublin is usually a Guinness, but Ireland has had an increasing number of coffee shops open over the years. It's worth mentioning the most well known, "3FE," founded by former investment banker Colin Hormon. The space spans three floors where they have rooms for trainings and other classes. In addition to delicious blends, the café offers espresso and filter tasting—where customers can choose two of each to taste—and a trio tasting—where customers try espresso, filter, and macchiato versions of the same coffee.
Another great coffee shop is "Roasted Brown." The website explains that "Roasted Brown as a Coffee Shop is a place for hospitality, community and taste." They wanted their coffee shop to be a place for coffee enthusiasts and artists alike. The owner Fergus Brown roasts the coffee in London.
FLORENCE
No list of European cafes would be complete without a reference to Italy. When I was in Italy, I was quite charmed by the Italian method of caffeine consumption—a quick stop at a bar where you throw back a shot of espresso. Italy tends to stick to their traditional espresso and has resisted the third wave phenomenon. Nevertheless, Florence has a number of cafés that welcome a more relaxed and laid back caffeine intake experience.
"Volume," a former woodworker's studio, is an artistic café in Santo Spirito. It's a museum and a library in addition to a café, and at night the space transforms into a bar in the evenings. People can often be seen playing chess while they sip a cappuccino.
"Caffe degli Artigiani" is comfy spot located near the Ponte Vecchio in Piazza della Passera. This café has a lot of space spanning multiple floors, which is valuable in any café. The décor is very unassuming and feels like home. According to "like a local" there is a sign outside that says "no WiFi: talk to each other!"
ABOUT THE WRITER
Victoria Gaffney is currently pursuing an MA in Nonfiction Writing at Johns Hopkins in Washington D.C. She is a graduate of Haverford College where she majored in English and developed a passion for words and stories. She enjoys traveling and engaging with new people and perspectives, and relishes the thrill of late nights spent reading a new book or huddling in front of a computer screen to write. In her free time, she can be found drinking copious amounts of coffee, playing with dogs, practicing yoga and wandering around new streets without a plan. Victoria hopes to use writing to help impact positive change. Follow her on Twitter.