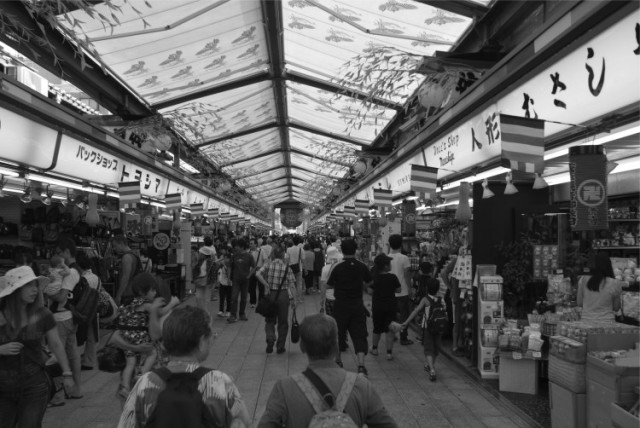 By 
Ana Prundaru
I'm a third culture kid. My home is floating somewhere along the airport buzz, between flavorless in-flight meals and random conversations with strangers. I receive my daily vitamins from an airport Starbucks and my entire belongings fit into a Samsonite Hyperspace 17 upright.
I boarded my first International flight to China at the age of five. More than two decades have passed since then, yet I still precisely remember the inviting mélange of our hotel's lingering scent of jasmine, wrapped in a cocoon of pollution. It was the defining moment when the travel bug irrevocably nestled under my skin.
Third culture kids are praised for their foreign language skills and their ability to integrate into multiple communities. They have spent a significant part of their developmental years outside the parents' culture, without claiming full ownership in any. Although I'm grateful for my upbringing, the one downside is that cultural immersion came at the price of becoming a nomad for life. Despite assimilating elements from each country I inhabited, my sense of belonging was only acquired through relationships with others, who share a similar background.
As if that wasn't enough, in my adolescence I had to go a long way before I came to terms with the frustration stemming from having been thrust into this lifestyle. Fellow third culture kid Hfu Reisenhofer agrees. In his interview with Timeout Dubai he explains: "You see, for years I didn't know who or what I am. (…) If you were born in Tokyo but brought up in Hong Kong, have an Austrian passport but feel British, have a Japanese first name and a German last name but pronounce them with an English accent, the issue of where you're from is not as straightforward as it seems."
Clearly, it's challenging to independently tackle existential questions and it is not unusual that adult third culture kids end up making drastic choices, in search for a fresh start. Sometimes the need to start out new may work against them, especially when they feel like they are running away from problems, instead of facing them head-on. For me, the addiction-like need for the unfamiliar would go on to affect countless parts of my life, including relationships and job decisions.
The struggle of deciding on one country or one career further creates the next problem: A great number of adult third culture kids feel 'uprooted'. Although uprootedness isn't always a bad thing, feeling out of sync wherever you settle can become burdensome at times. Strangely, this feeling still persists, despite being well integrated.
Having said that, being a third culture kid also has plenty of advantages. As a child, I learned to be resourceful and independent. What is even more important is that notions such as poverty or social injustice were not merely abstract concepts. A third culture kid who lived in various European countries explains in her article ' Growing Up A Third Culture Kid A Sociological Self-Exploration': "My upbringing not only shaped me, but triggered my interest in the social world and interactions at both micro as well as macro levels, from how we present ourselves in every life, to stepping back and viewing broader social interactions as infectious patterns of learned behaviors shaped by roles and norms. "
I agree that early experiences with social issues are likely to have a tremendous impact on how you decide to live your adult life. A recent study concluded that 66 percent of adult third culture kids felt that their background shaped career choices and academic interests . Then again, the drawback of such a nomadic lifestyle becomes evident in one survey, which stated that nearly 45 percent of adult third culture kids attended up to three colleges prior to graduation, thus raising the question whether being a third culture kid leads to struggles in choice making.
It appears that the majority of adult third culture kids consciously selects work areas that enable an internationally oriented career, or at least one that encompasses frequent traveling. Due to their broad knowledge, global minded thinking and their can-do attitude, a majority of former third culture kids become successful entrepreneurs. Kennedy Horton, a financial analyst at FedEx Express who spent his early years in the Middle East and Thailand declares: "I have a greater breadth of cultural experience than most in my work place. I think this helps me connect more easily with people in conversation. "
There is no doubt to me that third culture kids have a special place in this world because they not only have an unique view of world affairs, but often feel an obligation to work toward a better society. Due to their upbringing, they can emulate their global knowledge into their work, no matter which path they choose. And although we may only feel at ease in airports or a certain moment in time, once our colorful needs have been reconciled, adjustment follows. I know that I wouldn't have it any other way.