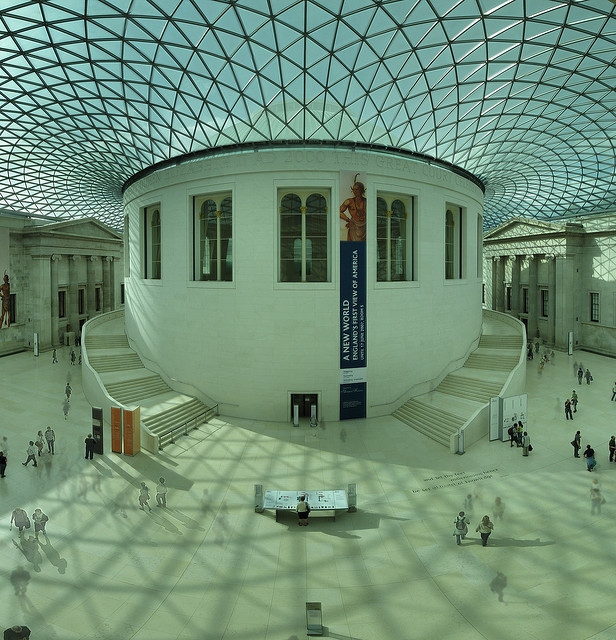 London is often looked at as Europe's New York City. An elegant, eclectic city loaded with excessively expensive shops, restaurants and attractions fit for royals.  But don't let this discourage you from visiting, because like any great city there are always ways to beat the system by finding (awesome) free things to see and do.
A sincere thanks to our friends at Lonely Planet who have provided this wonderful list of "20 Free Attractions in London" so that traveling through this lavish city is a little easier on our delicate pockets.
1. Borough Market
Around, more or less, since the 13th century, the Borough Market is stuffed with food-lovers and all you need for a memorable grab-and-go breakfast or lunch. One of the top attractions south of the river. Open Thursday to Saturday (go on Saturday to catch the market at its bustling best).
2. British Film Institute's Mediatheque
Hidden under Waterloo Bridge, the institute features four cinemas (not free) and the fun Mediatheque, where you can peruse DTV/film archives and watch for free.
3. British Museum
Unreal; one of London's top attractions, and absolutely free. When I was in London, I'd hop in for 20 minutes, peek at the Rosetta Stone, and move on, saving Aztec mosaic masks or the head-smashed "˜Lindow Man' (a 1st-century unfortunate found in a peat bog in 1984) and seven million other items for another visit. Watch for worthwhile 20- and 50-minute eyeOpener tours offered for free too.
4. Houses of Parliament
The Palace of Westminster, home of "˜Big Ben' (or Clock Tower), is a neo-Gothic wonder from the mid 19th century. And it's full of houses: namely the House of Commons and the House of Lords. Reserve ahead to watch antics during Parliament sessions. www.parliament.uk
5. Museum of London
Off the radar to most visitors, yet one of the city's great attractions, this museum offers a walk through London's various incarnations "" from Thames Valley geological history, to Anglo-Saxons and 21st-century bankers. Plus there's a nice cafe in its garden.
6. National Gallery
Its 2000 Western European classics by Van Gogh, Renoir, Leonardo da Vinci, Michelangelo is a serious art stop, with over five million popping into the building on Trafalgar Square each year. Miss the hordes weekday mornings or Wednesday evenings (after 6pm). Any time, it's all free.
7. National Maritime Museum
Greenwich's best attraction, this neoclassical building museum gets more interesting and fun the deeper you go in. The focus is on Britain's seafaring past, including the bullet that felled Horatio Nelson, a replica of Ernest Shackleton's life boat and plenty of kid-friendly interactive exhibits in the Your Ocean exhibit.
8. National Portrait Gallery
Before Google or Wikipedia, the English came here to put a face to the name of a who's who list in history. Here, a block north of the National Gallery on St Martin's Pl, you'll see paintings and sculpture, including Andy Warhol's take on the Queen.
9. Natural History Museum
Those Victorians sure liked to "˜c & c' (collect and catalogue). This is the result, an outrageous collection of things nature in a lovely Gothic Revival building from 1880. A diplodocus dinosaur skeleton watches the entrance. Farther in comes a T-Rex and the Darwin Centre, with 450,000 jars of pickled specimens. A wildlife garden is open April to September only.
10. Photographers' Gallery
Wonderful contemporary photo collection in the West End benefits from its new two-floor space "" where the gallery's been since 2008. Plus there's a great cafe. (Note that the building is closed for further renovations until Autumn 2011 but the gallery is still running events off-site.)
Continue reading on Lonely Planet—->

 Photo by: Ian Muttoo/Flickr