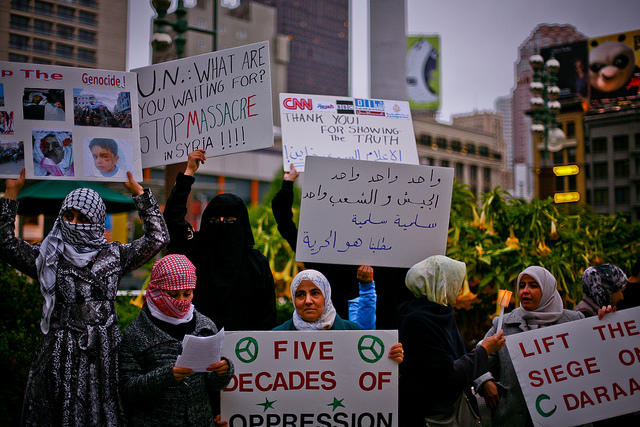 With the recent killing of Osama bin Laden heightened security warnings have been put in place to protect Americans traveling abroad. It's always a good idea to check the US Department of Travel before booking a trip just to get a sense of current political situations.
As a fly-by-the-seat-of-my-pants kinda traveler, I am all for spontaneity, adventure and living on the edge at times, but I do believe that being educated on cultural do's and don'ts and  understanding just how hostile things may or may not be in certain areas of the world is good practice when trying to plan a safe and pleasant trip.
So now that I am finished preaching, I encourage you to check out the list just in case you're headed to any of these places.
Syria 04/25/2011
Uzbekistan 04/25/2011
Mexico 04/22/2011
Burkina Faso 04/19/2011
Nigeria 04/15/2011
Cote d'Ivoire 04/14/2011
Iraq 04/12/2011
Bahrain 04/12/2011
Lebanon 04/04/2011
Algeria 03/16/2011
Mauritania 03/11/2011
Afghanistan 03/08/2011
Yemen 03/06/2011
Mali 03/02/2011
Eritrea 02/27/2011
Libya 02/25/2011
Pakistan 02/02/2011
Haiti 01/20/2011
Central African Republic 01/14/2011
Niger 01/12/2011
Nepal 01/12/2011
Sudan 01/07/2011
Kenya 12/28/2010
Somalia 12/27/2010
Saudi Arabia 12/23/2010
Chad 12/08/2010
Guinea 12/03/2010
Congo, Democratic Republic of the 11/25/2010
Colombia 11/10/2010
Burundi 11/04/2010
Philippines 11/02/2010
Iran 10/08/2010
Korea, Democratic People's Republic of 08/27/2010
Israel, the West Bank and Gaza 08/10/2010
Photo by: bleu man/Flickr