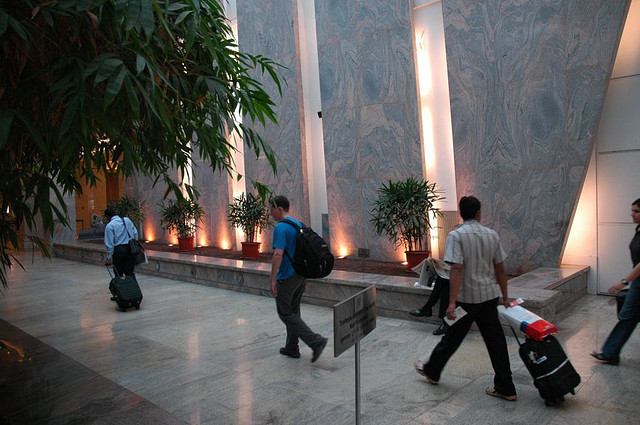 [Photo by: Oleg Zdorik/Flickr]
The options for social networking for travelers have now expanded to air travel. Beyond the "travel" hash tag, CouchSurfing, Airbnb, and other numerous networks, we now have "Planely".
According to a recent article in Budget Travel, Planely, an air travel-focused social networking site that debuted in late 2010, is on a mission to make the friendly skies"…well, friendlier. The service connects Planely users to one another by allowing them to register their upcoming flights on the site. It then alerts travelers to fellow Planely passengers that are on their flight, or passing through common departure or arrival airports. (For a glimpse of why Planely might just be onto something with this, check out their Twitter feed chronicling "people bored at airports over the world.")."
It's an interesting concept, especially if you're the type of traveler who loves to connect with other excursionists. Planely's CEO, Nick Martin, hopes that the social network will eventually connect people to the point where they will be willing to share cabs and split the cost of other travel expenses, all while making the world a more easily navigable place.